Four Asian Elections to Watch in 2017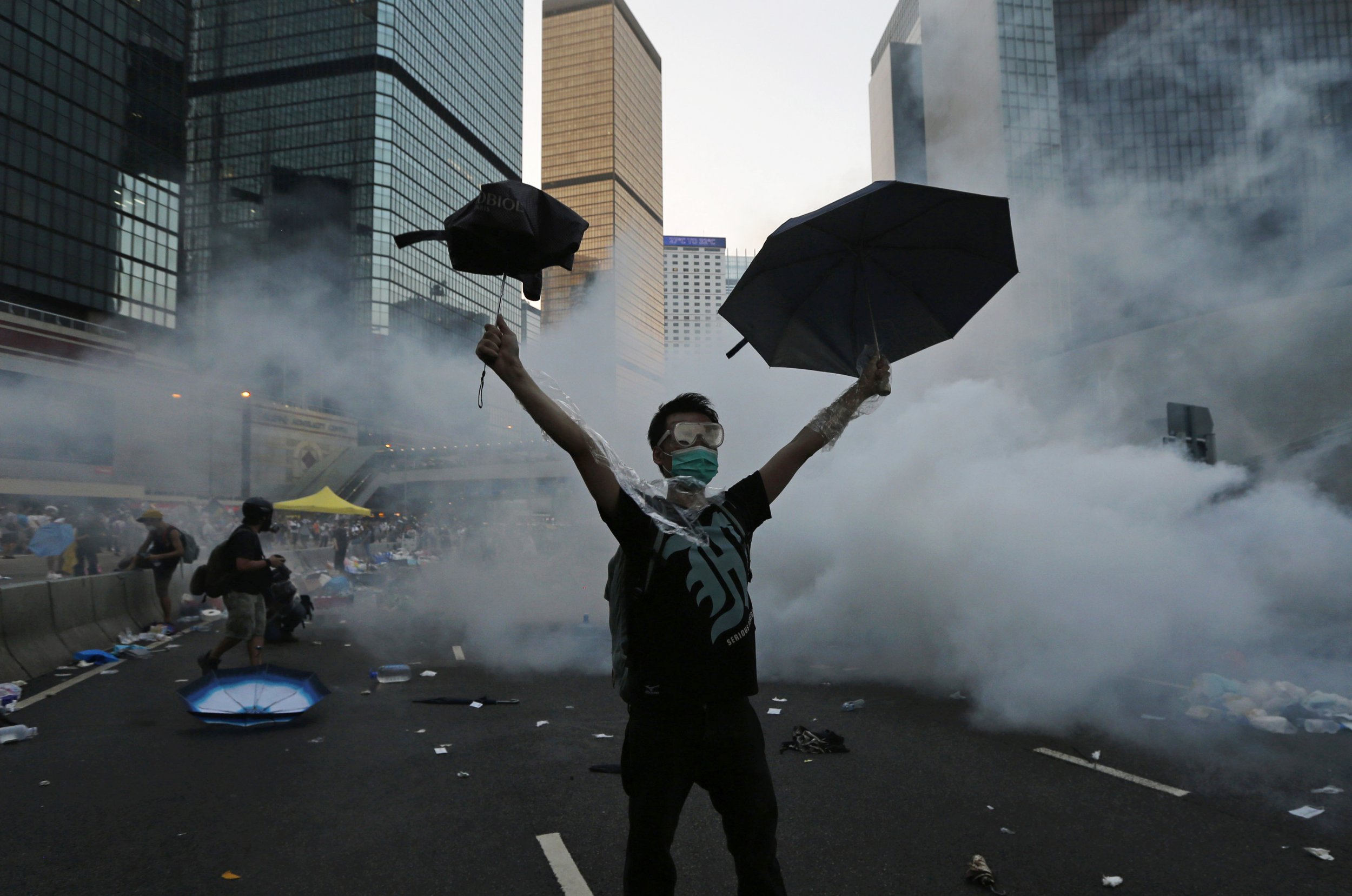 In 2016, several elections brought seismic change to Asia. Tsai Ing-wen became Taiwan's first female president-elect in January—a win for gender equality but a big loss for China at a time when relations between the two countries were improving. (Tsai's Democratic Progressive Party supports independence from Beijing.)
A month after Tsai's win, Myanmar celebrated its own milestone, electing its first civilian president after 50 years of military rule. And in May, another election superseded events in Myanmar and Taiwan: Rodrigo Duterte, a controversial populist candidate, won the Philippines' presidential election. Under his rule, police have killed thousands of Filipino people who they claim were drug users and dealers.
2017 brings more elections to Asia. In South Korea, another populist could rise to power and in Thailand another military government could fall. The regions to watch are the east and the southeast where the continent's four biggest elections are set to take place.
Thailand: Will they, won't they?
In August 2016, Thailand's ruling military junta announced that it would hold democratic elections in 2017, three years after it seized power from the country's elected prime minister, Yingluck Shinawatra. The coup marked the 12th time since the 1932 Siamese Revolution (which ended the system of absolute monarchy) that the Thai military had taken control of the government—not the best track record for the southeastern nation.
The junta's call for elections came after the Thai people voted in support of a constitution that the military had drafted. The document boosts the armed forces' power, allowing it to enact martial law without government consent and giving it the privilege of electing the country's upper house of parliament.
Equipped with greater powers, the military appears to have grown bolder. In November, the country's deputy prime minister, Prawit Wongsuwan, said elections would not be held if they could cause damage to the country. "The situation changes by day and by month," he added. "If we can hold an election, we will." His words did little to reassure Thai people eager for civilian rule.
South Korea: Drain the swamp
South Korea is in turmoil. In December, the country's parliament voted to impeach President Park Geun-hye over her close friendship with Choi Soon-sil, a woman accused of exerting undue influence on Park. The country's constitutional court now has 180 days to decide whether Park stays or goes. If it's bad news for Park—which looks likely—an election must be held within 60 days, considerably earlier than the planned December 2017 date.
Even if Park keeps her post, she is constitutionally barred from running again. Of the three men hoping to succeed her, Moon Jae-in, who lost the presidency to Park in 2012, is the one leading the polls. Also in the race is Ban Ki-moon, the former U.N. Secretary-General who represents Park's Saenuri party.
And then there's the third candidate, Lee Jae-myung, whose supporters call him Korea's Trump. It's a slightly erroneous comparison—Lee's political views are far closer to Bernie Sanders's —but his rapid rise in the polls and his tendency to make controversial remarks, is not dissimilar to the U.S. president-elect's campaign.
Hong Kong: Chinese whispers and umbrellas
On March 26, Hong Kong's 1,200-member electoral committee will pick the city's chief executive, who helps run the territory. China's mainland government appoints the committee, meaning that it usually chooses someone who will function as Beijing's proxy.
But the current chief executive, Leung Chun-ying, who is deeply loyal to China, has proved unpopular with many Hong Kong citizens. In 2014, students protested against the influence of Beijing in a series of demonstrations which became known as the Umbrella Revolution after participants unfurled umbrellas to protect themselves from the police's tear gas and pepper spray.
Leung has said that he won't run again, and Beijing's favored candidate for the job is Regina Ip, who leads the pro-China New People's Party. But the man leading the public polls is the city's finance secretary, John Tsang, who has cautiously praised the 2014 protests. Should Beijing block his candidacy, or should Ip get elected, Hong Kong might see further unrest.
China: The really, really big one
In October or November, China will hold its 19th Party Congress. It's not an election in the truest sense—the Chinese people do not get a vote—but at this closed-door meeting, officials will appoint some of the country's top leaders.
Next year's Congress is more important than most. Five out of the seven people who currently sit on China's all-powerful Politburo Standing Committee are set to be replaced, while about half of the 18-member-strong Politburo are also outgoing.
There is some certainty—President Xi Jinping and Premier Li Keqiang will remain on the Politburo Standing Committee, serving out their terms until 2022. But their eventual successors will be chosen from the committee, meaning that whoever makes it on this year, could be the future leader of China. If 2016 was all about the U.S. election, 2017 is all about China's.