Asia Facing Second Wave of Coronavirus As China Records Most Cases in a Single Day Since April
Several countries across Asia are seeing a resurgence in coronavirus infections, with China recording its highest number of daily cases since April.
China's National Health Commission reported 101 new COVID-19 cases on Tuesday, 98 of which were locally transmitted. Of these 98, 89 were recorded in the far western region of Xinjiang, where a new outbreak has occurred.
The last time China reported more than 100 new infections in a single day was April 12, when 108 new cases were announced. Unlike the latest batch of infections, however, most of the April 12 cases were imported.
In Xinjiang's capital Urumqi, authorities have implemented a strict lockdown and rolled out a new testing regime.
The COVID-19 pandemic originated in China, and was first identified in the city of Wuhan, Hubei, in December last year. Since then, the country has seen more than 84,000 confirmed cases and over 4,600 recorded deaths.
The latest rises in mainland China came as Hong Kong announced new restrictions in an attempt to mitigate a rise in infections in the region, which confirmed 106 new cases on Tuesday.
On Monday, Hong Kong—long seen as a success story for containing the virus—reported a record 145 new cases. This is significantly higher than the start of the month, when daily figures were hovering below 10.
Hong Kong's leader, Carrie Lam, said on Tuesday the region was "on the verge of a large-scale community outbreak, which may lead to a collapse of our hospital system and cost lives, especially of the elderly."
Lam urged residents to stay at home. New regulations came into force on Wednesday, banning gatherings of more than two people, making face masks mandatory and restricting restaurants to take-out service only.
Meanwhile, Vietnam has reintroduced restrictions in the city of Da Nang after the first locally transmitted cases of the virus in the country since April were reported there.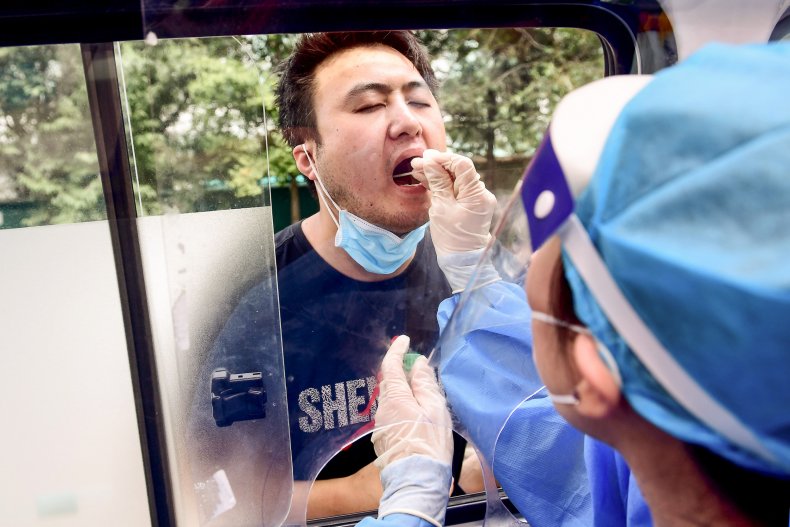 Like Hong Kong, Vietnam also managed to successfully contain the virus earlier in the pandemic, thanks to a centralized quarantine program and an aggressive contact-tracing system. This limited the number of cases to just over 440, while no one has died from COVID-19 in the country.
However, Da Nang—a popular domestic and international tourist spot—has reported around 30 new infections over the past five days. On Monday, the government began evacuating 80,000 people from the area.
The government has now closed Da Nang to tourists for two weeks, while also urging residents to re-implement social distancing and close non-essential services.
As of July 28, Asia has seen more than 3.9 million confirmed COVID-19 cases, with India, Iran and Pakistan reporting the highest numbers—1.4 million, 290,000 and 275,000 respectively.