Asian-American Advocates Criticize Appointment of ICE Interim Chief, a Former Vietnamese Refugee: 'We Don't Feel Optimistic'
The Trump administration on Tuesday appointed a former Vietnamese refugee to lead the Immigration and Customs Enforcement (ICE), a decision that angered some Asian-American advocates who labeled it as hypocritical.
ICE announced in a statement that Tony Pham, its former principal legal adviser, would succeed Matt Albence in heading the agency. Albence revealed in late July he would retire after having served as acting director since April 2019.
The decision was met with criticism from some Asian-American advocacy groups.
"Given that [Pham's] already worked for ICE within this administration, and this administration has aggressively ramped up targeting of Southeast Asian refugee communities, we don't feel optimistic that there will be a change in how ICE is run," Phi Nguyen, the litigation director at Asian Americans Advancing Justice–Atlanta, told NBC Asian America.
Pham, whose family fled Saigon in 1975, joined ICE in January. He became a U.S. citizen in 1985 and spent much of the past two practicing law in Virginia, according to his government biography.
"When we came to this nation seeking hope and opportunity as refugees, I signed a promissory note to America," his bio stated. "I owe a debt for my freedoms and opportunities which must be repaid. I do so by committing to my community as a dutiful citizen and to pass along my experiences and opportunities to serve those around me."
Nguyen said that some people feared Pham could adopt a tougher approach to enforcement of removal orders on the Southeast Asian community in an effort to distance himself from undocumented immigrants—as Pham noted in an email to ICE attorneys that his family had followed the "lawful path to citizenship."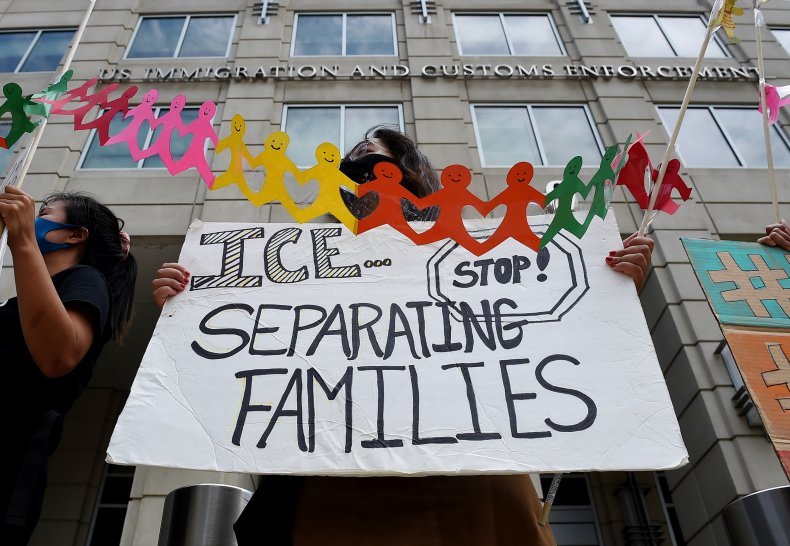 Some Asian-American advocacy groups are citing the rising numbers of South Asians nationals who ICE agents have deported in recent years as more reason for concern. Just this month, 30 Vietnamese citizens were deported, several of whom believed they were protected in the U.S. under a 2008 bilateral agreement.
Several advocacy organizations denounced ICE's actions, arguing that the ongoing coronavirus pandemic is only one reason the deportations shouldn't have occurred.
"It is imperative that our country focus our limited resources on containing and treating COVID-19 instead of actively working to further harm minority communities," the five groups wrote in a joint statement.
The letter condemned the Trump administration's effort to "remove as many immigrants and refugees as they can, regardless of circumstance."
According to a 2018 report by the Southeast Asia Resource Action Center, refugees from Cambodia, Laos and Vietnam became the largest refugee community in the 1970s and 1980s to ever resettle in the U.S.
Immigrant communities from these three countries have seen a rise in deportations since at least 2016, data suggested. In the fiscal year 2016, ICE deported 35 Vietnamese citizens, compared to 71 who were deported in 2017. The number surged again in 2018, with 122 nationals being deported. In 2019, the number dropped slightly to 80, according to the data.
Within the Cambodian community, 74 citizens were deported in 2016. That number shrunk to 29 in the 2017 fiscal year, surged to 110 deportations in 2018, but then fell slightly to 80 in 2019. Laos has maintained low numbers all four years, with deportations not reaching above nine since 2016, according to ICE data.
Newsweek contacted ICE for comment, but did not hear back in time for publication.