Asian-American Lawmakers Lobby for Julie Su to Join Biden Cabinet as Labor Secretary
President-elect Joe Biden only has eight Cabinet positions left to fill and Asian-American lawmakers are gunning to secure at least one before Biden is sworn in.
The Congressional Asian Pacific American Caucus (CAPAC) is lobbying for California's secretary of Labor and Workforce Development Julie Su to be nominated as Biden's Labor secretary.
"We strongly support Julie Su for the position of Secretary of Labor and urge President-Elect Biden to nominate her to fill this critical vacancy in his administration," the CAPAC said in a statement released Wednesday. "Not only would Julie bring greater diversity to the Cabinet, but she is also the most qualified person for the job."
Appointed by California Governor Gavin Newsom in 2019, Su was previously the Labor Commissioner of California under former Governor Jerry Brown and is also the daughter of Chinese immigrants.
"As both a woman of color and the daughter of immigrants, Secretary Su would bring a diversity of thought and experience to the Cabinet. She has dedicated her career to the advancement of workers' rights, fair labor practices, and advancing equity and opportunities for all workers, including the most vulnerable who are often overlooked," the statement read.
The CAPAC stressed that the window for Biden to nominate an Asian American into a Secretary role is closing. While the president-elect has named other Asian American and Pacific Islanders to top positions, none have been put forward in a "secretary" title, which would be responsible for heading a large federal agency.
Currently, Neera Tanden has been named director of the Office of Management and Budget, Katherine Tai has been named U.S. trade representative, and Vivek Murthy has been asked to return to his former role as U.S. surgeon general.
Biden also notably picked California Senator Kamala Harris, the daughter of an Indian immigrant and a CAPAC board member herself, as his vice president.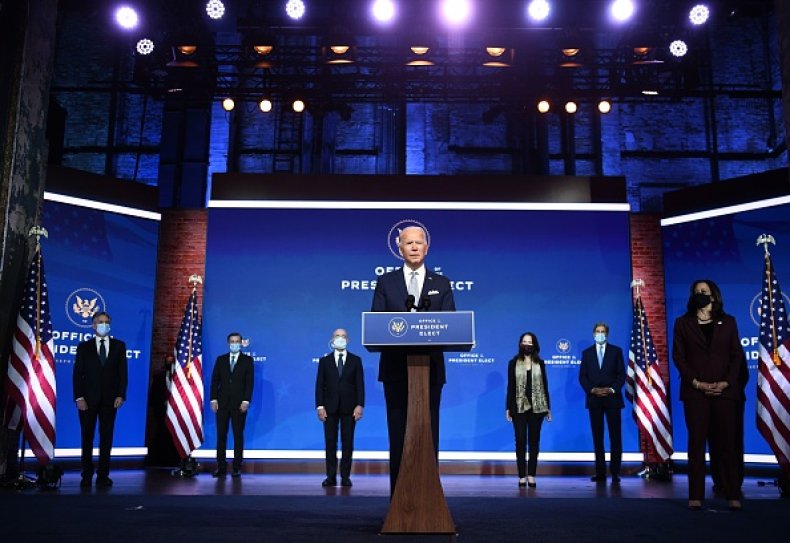 "As more cabinet nominees are announced, it is clear that this could be the first time in over two decades that there will not be a single AAPI Secretary serving in a presidential cabinet," the CAPAC said.
Their lobbying efforts come after Pete Buttigieg was named transportation secretary over CAPAC hopeful David Kim. Biden made the announcement at a Wednesday news conference. If confirmed, Buttigieg would be the first openly gay Cabinet secretary.
After this week's nominations of Buttigieg and Jennifer Granholm as energy secretary, the remaining posts include attorney general; labor secretary; commerce secretary; education secretary; interior secretary; small business administrator; environmental protection administrator; and CIA director.
"President-Elect Biden promised to build an inclusive government that reflects the full diversity of our nation and that must include AAPIs," the CAPAC said. "For over two decades, there has always been at least one AAPI Cabinet Secretary under both Democratic and Republican administrations."
Former President Barack Obama kicked off his first term with a record number of Asian-American and Pacific Islander Cabinet secretaries, naming Gary Locke as commerce secretary, Steven Chu as energy secretary, and Eric Shinseki as veteran affairs secretary.
President Donald Trump has one Asian-American Pacific Islander on his Cabinet, Transportation Secretary Elaine Chao.
In a statement sent to Newsweek, Biden transition spokesperson Jamal Brown said: "President-elect Biden is working to build an administration that looks like America, starting with the first woman of South Asian descent and first Black woman to be Vice President-elect, as well as a slate of diverse nominees and appointees, to-date."
"Our team is engaging leaders and organizations to ensure they have a seat at the table in helping to develop and implement the President-elect's vision, and we will continue over the coming weeks as we work to shape the Biden-Harris administration," Brown added.
Update 12/17/20 9:15 a.m. ET, with comments from Brown.