The Japanese anime adventure Demon Slaver The Movie: Mugen Train was named the best performing film in the world this past weekend, while China surpassed all of North America as the world's largest box office earner.
The coronavirus pandemic continues to drastically restrict any movies that dare opening in front of live audiences in theaters, with Liam Neeson's Honest Thief bringing in a very modest $3.7 million over a three-day opening in the US, with a cumulative total of around $4.2 million in North American when including its haul in Canada. Taking the second spot was critically-maligned The War with Grandpa, followed by Christopher Nolan's Tenet, which increased its domestic total to $50.6 million in eight weekends of release—the high-water mark for any film released in the US after the pandemic hit.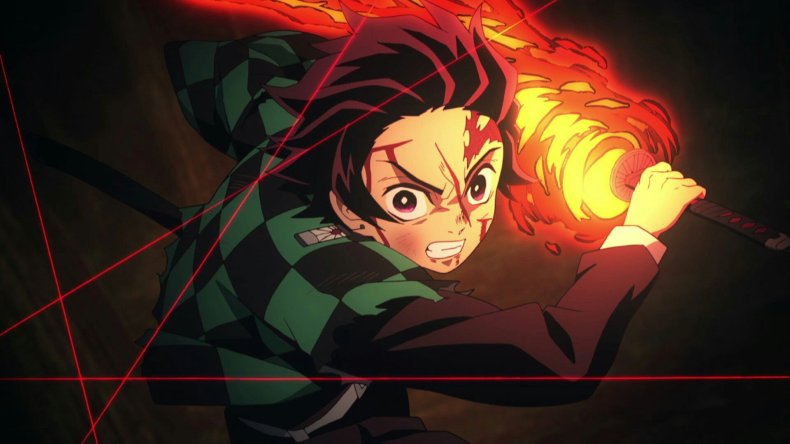 These totals are not unexpected given many theaters remain shuttered throughout the country, including all indoor cinemas in New York City.
Meanwhile, Japan's Demon Slayer opened with an a robust $44 million over three days, breaking box office records there to become the biggest launch in Japanese history. These numbers are even more impressive when compared to last year's Japanese opening of Frozen 2, which brought in $30 million over a three-day period and finished its theatrical run there with $121 million. Demon Slayer managed to bring in its massive total even with spaced seating that limits admissions to about half of normal capacity in Japan.
Demon Slayer no doubt benefitted from its popular source material—a Gotoge Koyoharu comic that since its first appearance in 2016 has gone on to print nearly 100 million copies circulating in paperback editions and digital formats. Before the new feature film, the comic spawned a popular TV anime series in 2019 that's been distributed on Netflix, Amazon and Hulu. North American audiences will have their first chance to catch the feature-length film in early 2021.
Meanwhile, China continued its domination of the global box office for the year as it closed in on $2 billion on Sunday after adding $46.4 million over the weekend. This came despited a 32% decline from last weekend's box office totals in China and no major new release. That nearly $2 billion total was enough for China to take the 2020 global crown over North America's $1.94 billion, according to consultancy Artisan Gateway. However, these totals conflict slightly from the numbers found by Comscore, another industry-reporting agency, which has North America at $2.085 billion and nearly $100 million above China. Though, even by those statistics, China should soon surpass North America. It could happen as soon as this weekend, when the highly-anticipated Korean War drama Sacrifice (or Jin Gang Chuan, as its known locally) opens in China on October 23.
Current box office champs in China include My People, My Homeland, which added $25.6 million for a $366 million total, and Jiang Ziya: Legend Of Deification, which sits at at $228 million in its run thus far. The country's World War II epic The Eight Hundred remains the most successful movie of the year globally with $460 million and growing. The second highest-grossing film globally is Bad Boys for Life at $426.5 million, which it accomplished as one of the last North American major releases before the coronavirus shutdown.
Back in the US, the box office picture continues to look bleak with many of the season's major blockbusters being pushed forward to 2021 or getting VOD/streaming channel releases. Still, Disney managed to find a bright spot by simply re-introducing older hits to theaters again. These catalogue releases, The Nightmare Before Christmas and Hocus Pocus, took the fourth and fifth spots at the box office with