Asian Women Must Be Represented in Government: A Call to Action | Opinion
Xiao Zhen Xie, Vilma Kari, Soon Chung Park, Hyun Jung Grant, Suncha Kim, Yong Ae Yue, Xiaojie Tan, Daoyou Feng. Their names should be written and said at every opportunity, because our voices must never be silenced.
Hate crimes targeting Asians in the United States increased by 149% between 2019 and 2020, despite a nationwide decrease in total hate crimes during the same period. The recent rise has been linked to vicious rhetoric and xenophobia from political leaders in connection with the COVID-19 pandemic. But the roots of Anti-Asian racism in policy date back to the Page Act of 1875, which demonized and fetishized Asian women in an effort block them from entering the United States.
Videos of violent attacks on Asian people, in particular, our elders, have brought public attention to this country's history of scapegoating, misrepresentation and use of hateful rhetoric against the community.
Watching our internalized feelings of being othered, erased and dehumanized play out violently in the streets of New York City, San Francisco and across the country initially prompted our instincts to hide, shrink down, and protect ourselves by becoming invisible. But that response is what silences our voices and keeps our experiences unknown. It's how policies are adopted that double down on systems of oppression rather than those created to support and protect marginalized communities.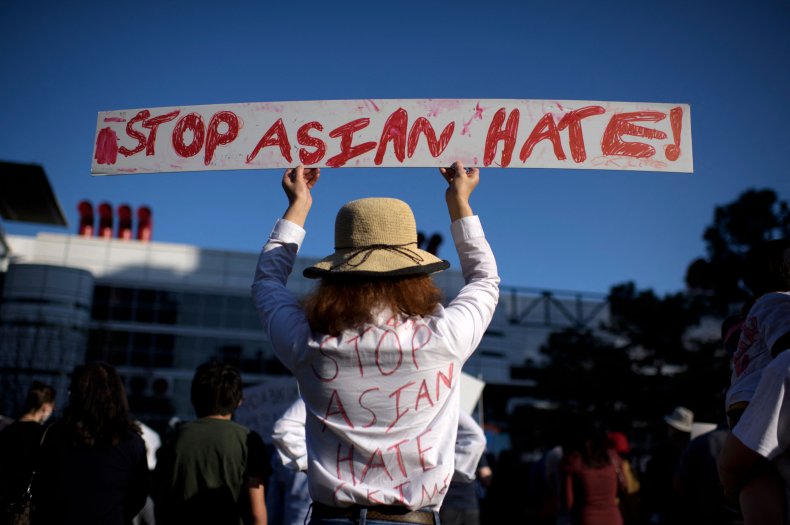 In order for the Asian community to feel heard and seen, we need government leaders who look like us and share our diversity of lived experience. As the fastest-growing ethnic group in the United States, we should be seeing commensurate growth in Asian political representation. But we aren't.
According to the Asian Pacific American Institute for Congressional Studies, only 47 Asian American and Pacific Islander (AAPI) women are among the 7,383 state legislators across the country, and only 10 among the 535 members of Congress.
Not only are Asian women not represented in elected office, we aren't even running. In 2020, only 300 AAPIs ran for office up and down the ballot, roughly half women.
Our community is rarely targeted for political outreach during elections because campaigns see AAPI voter participation as an insignificant blip in the voter pool compared to other groups. If there were more elected officials from the community, AAPI voter engagement would surely rise. AAPI voters have often been the margin of victory in many close state and local races, and they must no longer be ignored.
The AAPI community has been calling for visibility for generations and continues to do so with the rise in hate-fueled attacks on our elders and women. Elected officials must not try to solve recent violence by doubling down on the systems of white supremacy with policies centered around increased policing. Instead, we need leaders who model our community and have values that seek to uplift people of color.
With Asian representation in seats of government, we could lead efforts to combat race-based hate crimes with community solutions that prioritize livable wages, affordable housing, and education funding. Create a pathway to citizenship for all immigrants, that includes language justice and access to supportive services. We must see our AAPI community by funding efforts to collect and understand demographic data that counts us, rather than leaves us invisible.
True representation doesn't begin and end with Asian women running for public office. We must make sure that when they do run and win, they have a diverse community behind them amplifying their voices, donating to their campaigns, supporting their bold agendas and providing accountability.
It is through visibility, solidarity among communities of color, and representation in all levels of government that the AAPI community can lead policies that support and protect all of us.
Elizabeth Li is a biracial Chinese American. She is a national digital operative for progressive campaigns and Founding Principal of Left of the Right, a political consulting firm whose mission is to elevate marginalized voices into the conversation by supporting candidates who reflect the diversity of this country. She lives in Philadelphia, PA.
Lisa Changadveja is a daughter of Thai immigrants. She has held roles on numerous political campaigns, including AAPI Director for Hillary for America during the primary. She is currently chief of staff at MoveOn and is a Founding Principal of Left of the Right. Originally from Helen, GA, she now resides in Los Angeles, CA.
The views in this article are the writer's own.