Asia's Rising Pop Star Does a Guest Turn on 'Glee'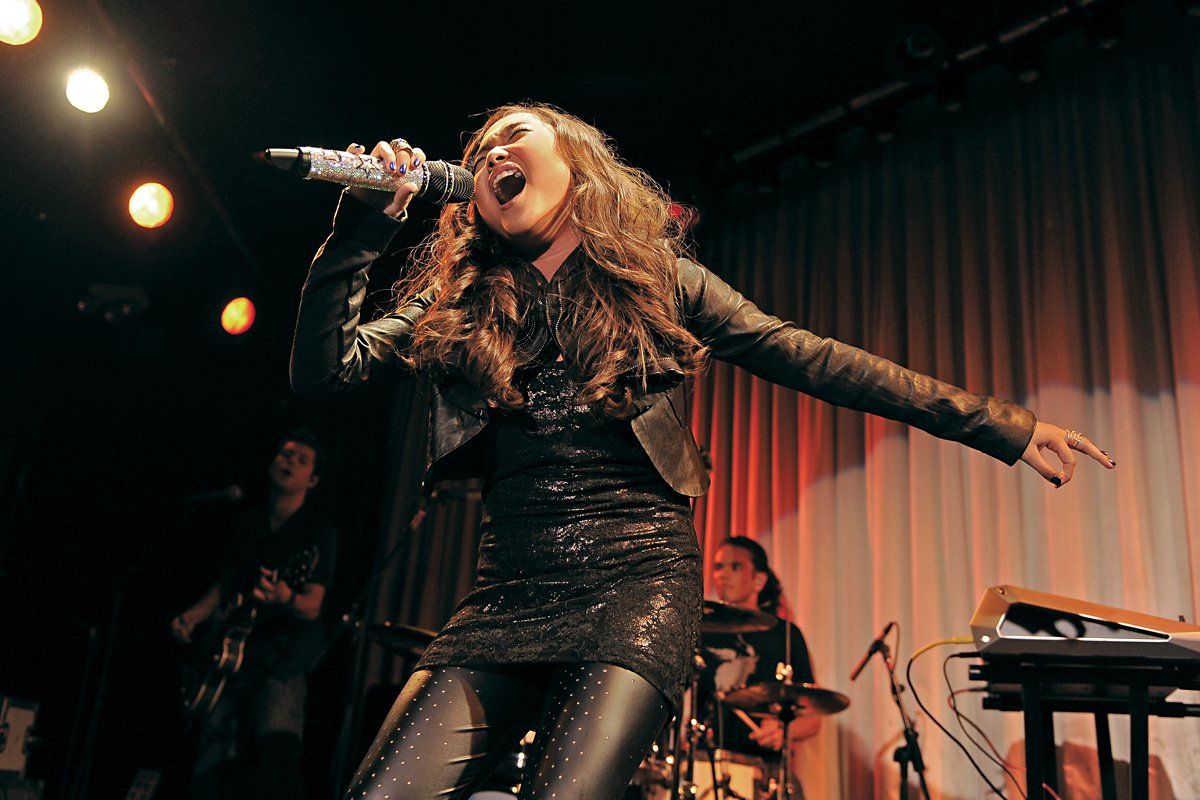 As any would-be American Idol knows, taking on a song by Whitney Houston or Celine Dion can be the kiss of death. The songs are so demanding that contestants often find themselves in the judges' firing line for attempting one. So when 15-time Grammy Award–winning producer David Foster says the 18-year-old Filipino singer Charice reminds him of a young Dion, the industry takes note. Foster knows what he's talking about: he produced the French Canadian Dion's debut English album, Unison. "Charice reminds me of when I saw Celine 20 years ago," he says. "In my opinion, she will put the whole of Asia on the map as a huge global superstar."
She's already making quite a splash in America. Her U.S. debut album, titled simply Charice, was the first by an Asian singer to make it to the top 10 of the Billboard 200 album chart in May. This week she will appear in the season premiere of the popular TV series Glee, where she will play the role of Sunshine, an exchange student from the Philippines who becomes Rachel Berry's (Lea Michele) biggest rival.
Like any respectable teenager, Charmaine Clarice Pempengco, better known as Charice, got her start on YouTube. Four years ago, a fan posted a video of a preteen Charice singing Houston's "I Will Always Love You" on a local Philippines talent show. It took a while, but the video eventually won wide international attention. Today the petite singer with a surprisingly big, rich voice has already achieved one of her dreams: singing onstage with her idol Dion.
The rest of her bio is just as marketable: her mother left her father when she was a toddler because he was violent. She entered young Charice in amateur singing competitions and town fiestas so she would earn some money for the family. By the time she sang on Little Big Star, a local singing show for 6- to 13-year-olds, she had already participated in more than 100 singing contests. It wasn't easy; the youngster was eliminated in the first round of Little Big Star, then selected as a wild-card pick to come back on the show. She made it all the way to the final before losing in the text-message vote. She is reported to have been so depressed that she thought of giving up her singing career.
Lucky for her, she had a persistent fan posting on YouTube. Although she didn't become an overnight sensation like Susan Boyle, her video steadily gathered hits. Charice got perhaps her biggest break when Ellen DeGeneres invited her to perform on her U.S. television show right before Christmas 2007. "You can smell the star on her," DeGeneres joked. Her performance caught the attention of Oprah Winfrey, who also invited her on the show.
Now the young singer has to negotiate the shift from belting out covers of romantic ballads to becoming a pop princess who sings her own songs. Singing Lady Gaga's hit "Telephone" opposite Michele in Glee will no doubt reinforce perceptions she can make it as a pop star. Ryan Murphy, the creator of the award-winning TV show, has said he was so touched by her audition that he felt compelled to get her a "really good" role. "When that girl opens her mouth, angels fly out," he said.
But she has already learned that fame can be fickle. After she was reported to have used Botox to "prepare" for her Glee role, some fans criticized her. To avoid the fate of countless young stars who made it and then let it all slip away, she will have to keep her head firmly on her shoulders. But with Foster having officially taken on the role of godfather, and Oprah in her life as her quasi fairy godmother, it looks like this Cinderella could continue her happy fairy tale.