Watch: Fox News Host Heckled on New York Subway Over Fealty to Trump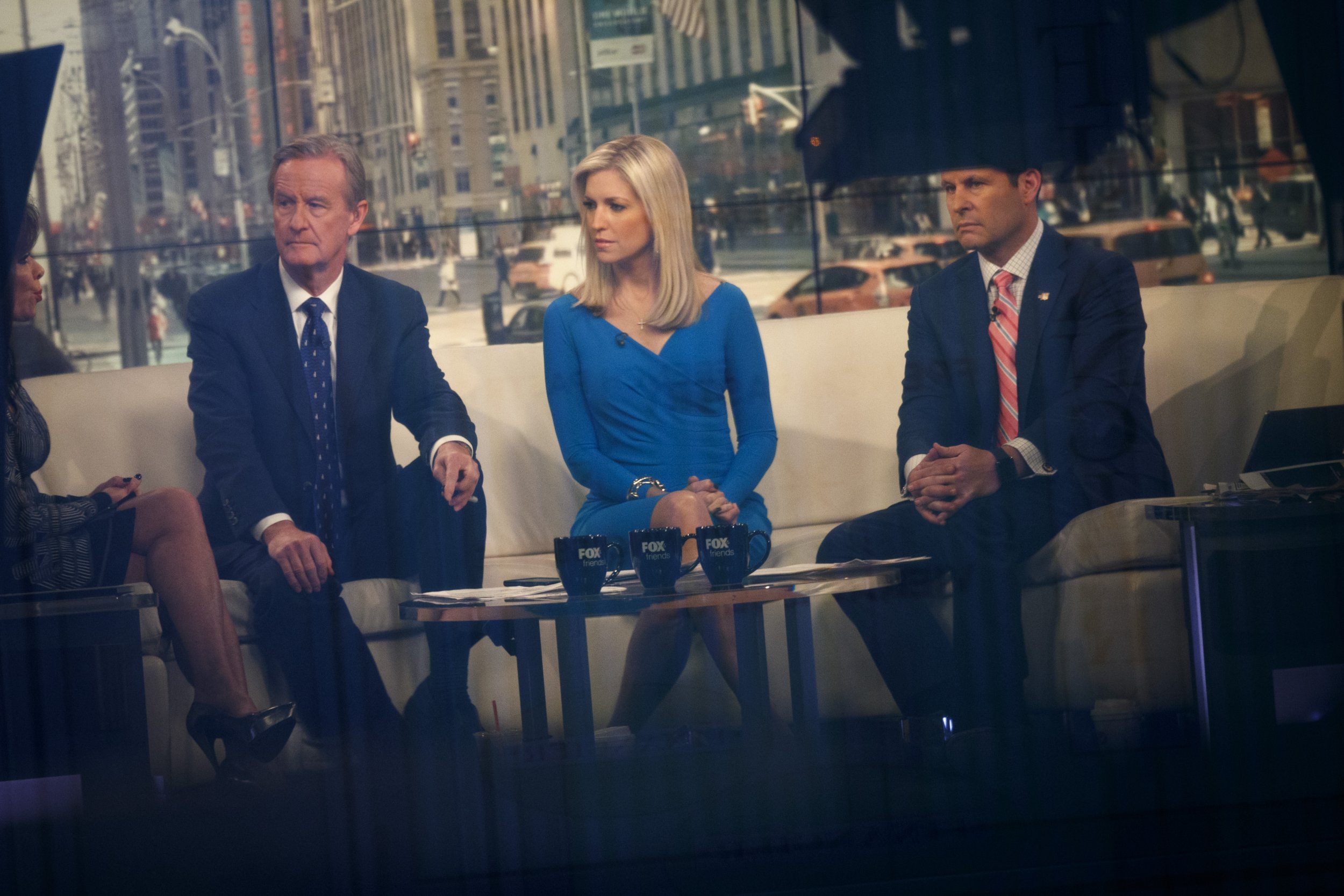 Fox News host Brian Kilmeade was trailed through New York's streets and subway by two political comedians who asked if Kilmeade could suggest to President Donald Trump he resign.
The Good Liars duo of Jason Selvig and Davram Stiefler found and followed the Fox & Friends co-host Kilmeade and posted their encounter to social media Friday.
The video below begins with Selvig taking a selfie with Kilmeade and then clips of Kilmeade saying some questionable things on Fox News.
"Brian, weren't you accused of sexual harassing [former Fox News anchor] Gretchen Carlson?" Selvig asks as Kilmeade ignores the question, tries to cover up the camera and continues walking.
"You know who I'm also very good friends with?," Selvig asks. Kilmeade said he didn't and Selvig responded: [Fox host] "Jesse Watters."
Selvig and Stiefler then followed Kilmeade onto the subway and told the riders who Kilmeade was.
"Hey everyone this is Brian Kilmeade. He says lots of weird, kind of racist-y stuff, on the news a lot," Steifler said.
"This is the closest personal adviser to Donald Trump, the Fox & Friends host, Brian Kilmeade," Selvig told commuters. "If you have anything you want Donald Trump to say, or do, tell this guy. Cause he's the only person in America Donald Trump listens to."
One commuter shouted Trump was a "career criminal" and a "traitor," while another said the president should "stop grabbing p******," an apparent reference to an infamous Access Hollywood tape in which Trump admitted to making sexual advances towards women without their permission.
Kilmeade exited the train and told the duo to, "Think about what you're doing."
Towards the end of the encounter Selvig offers Kilmeade $10 if he would "ask Trump to resign tomorrow."
"Look in the camera and you say 'Donald, Mr. President, it's time to resign,'" Selvig said while offering Kilmeade even more money and miscellaneous items to speak directly to Trump.
The president has often praised Fox's coverage of his administration while blasting almost every other outlet for negative stories or "fake news" citing anonymous sources that Trump said do not exist.
Kilmeade, along with regular Fox & Friends co-hosts Steve Doocy and Ainsley Earhardt, have been criticized for either pandering to Trump or failing to objectively cover his administration. Other Fox hosts like Sean Hannity, who reportedly speaks on a regular basis with Trump, and Laura Ingraham have received similar criticism.