ASL Day 2019: Everything You Need To Know About American Sign Language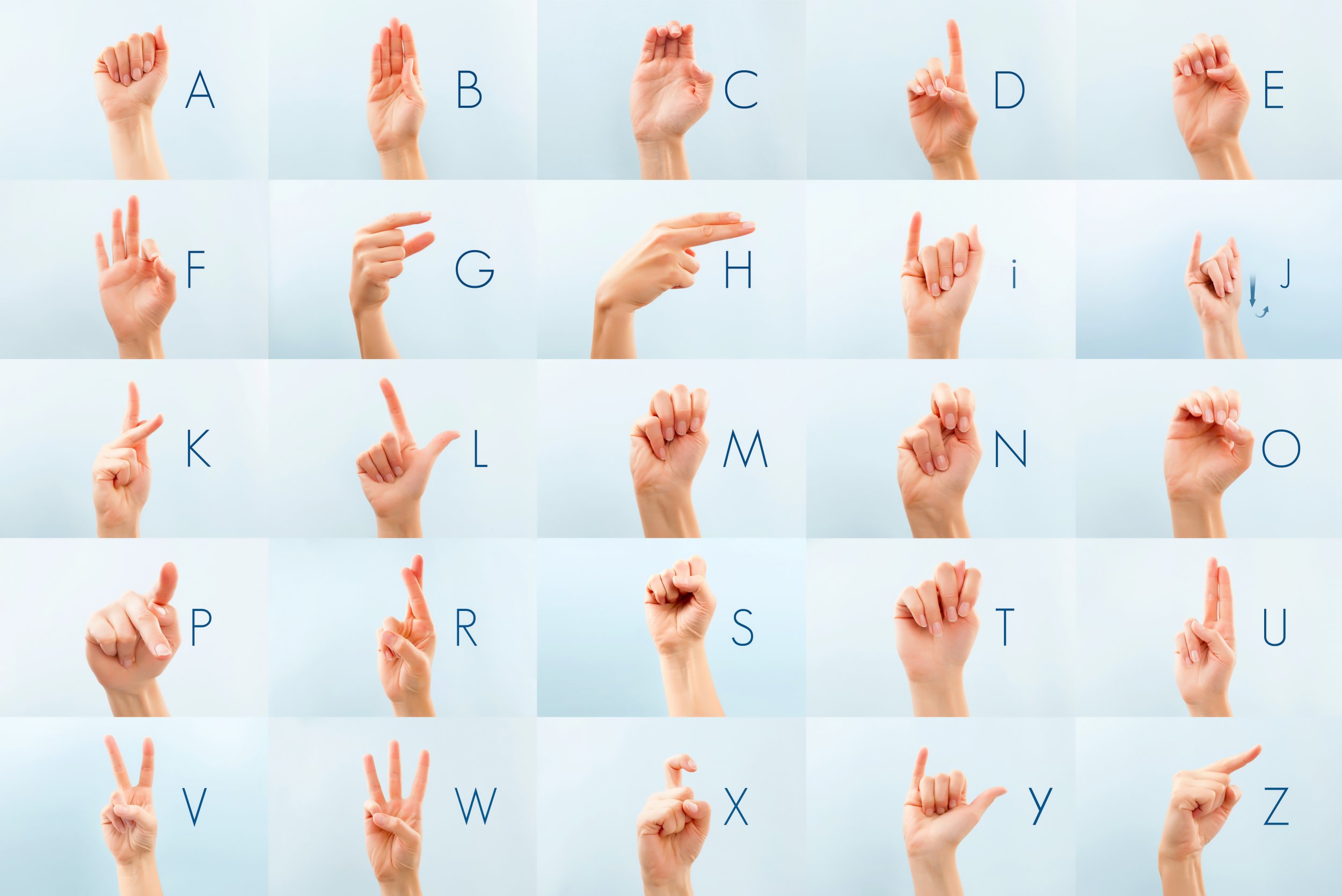 On April 15, 1817, the American School for the Deaf opened. That date is now marked every year by ASL Day.
Today, around one million people use American Sign Language (ASL) as their main way to communicate, according to Communication Service for the Deaf. Used by the deaf and hard-of-hearing communities, as well as those with communication disorders, in recent years it has received more resources and attention both online and in popular culture.
But there are still major barriers for many in these communities and there is a call for more early education from organizations such as the Department of Health, National Association of the Deaf (NAD) and others.
In celebration of the one million Americans using this language, we have put together a guide to help all Americans understand how ASL is used, the barriers faced by those who use it and ways in which we can all be inclusive to those communities.
ASL: A history
According to the National Institute for Deafness and other Communication Disorders (NIDCD), it is suggested ASL was first used over 200 years ago. Influenced by French Sign Language (LSF) with some original local signs, it is used by one million Americans.
As with spoken languages, sign languages across the world are different. There are 300 distinct sign languages across the world.
ASL in society
However, it is not easy for users of ASL. According to Communication Services for the Deaf:
98% of deaf people do not receive education in sign language
72% of families do not sign with their deaf children
70% of deaf people don't work or are underemployed
1 in 4 deaf people has left a job due to discrimination
1 in 4 deaf women will be sexually assaulted in their lifetimes, compared to 1 in 10 hearing women
According to NIDCD, nine out of ten children who are born deaf are born to parents who hear, which has also pushed the call for early education of ASL.
But more is being done to include ASL users. According to NAD, in recent years several government departments have ensured important information reaches the deaf and hard of hearing community by creating videos and/or establishing a hotline in American Sign Language. Even the Internal Revenue Service (IRS) has its own ASL YouTube channel.
There are also more resources appearing online and for mobile devices to help us communicate more easily. For example, there is the Journal for American Sign Language and Literatures (JASLL), a website for scholarly works to be published in a video-based medium. There is also Signily, the first sign language keyboard app for everyone who wishes to communicate in ASL via mobile devices. Both have been created by ASLized, a non-profit organization.
Social media has also been hailing the accomplishments of ASL interpreters. In 2018, this interpreter made headlines by translating for deaf audience members at an Eminem concert.
Learning basic ASL
Everyone can learn ASL. We have selected this video by Signed With Heart to help our readers learn signs that can be used in everyday conversations.