ASMR Fans Can Now Soothe Themselves With Over 400 Minutes of Barack Obama Talking
If the idea of listening to Barack Obama talk in an endless loop sounds calming to you, we've got some good news. ABC reported on Thursday that Simon & Schuster Audio is releasing Barack Obama: The 60 Minutes Interviews this October.
Over a dozen interviews have been compiled for this recording. The interviews featured begin in January 2007, when CBS News journalist Steve Kroft first talked with Obama back when he was a senator, and are presented in chronological order. The award-winning 60 Minutes veteran spoke with Obama throughout his presidency, and the audiobook concludes with a conversation from before Obama left office in 2017.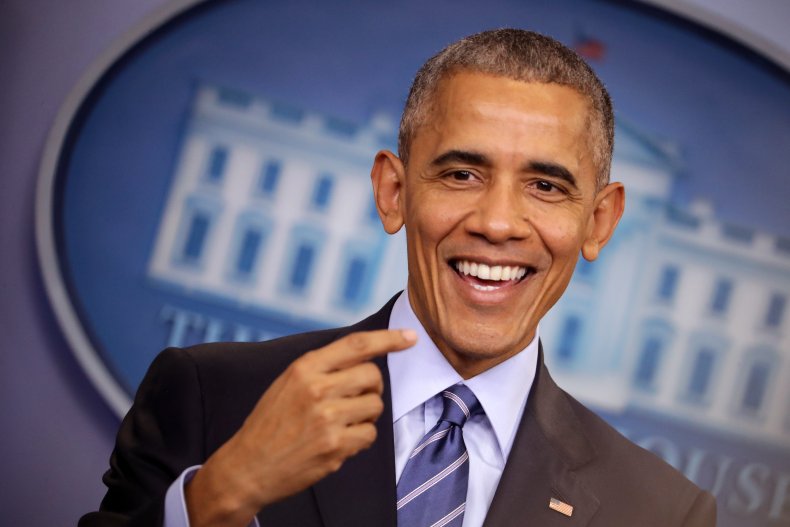 Also featured in this audiobook are joint interviews Obama had with his wife and former First Lady Michelle, former Vice President Joe Biden and former Secretary of State Hillary Clinton.
"Over the span of just a few years, Barack Obama evolved from inexperienced freshman senator into one of the most powerful people in the world," Kroft said in a statement via ABC. "This audiobook collection allows listeners to hear that remarkable transformation in Obama's own voice and words, as it is unfolding."
As per Simon & Schuster's website, Kroft conducted more one-on-one television interviews with Obama than any other journalist.
The description for the audiobook reads: "These conversations reveal Obama's evolution from idealistic young senator to galvanizing candidate to two-term president. They also capture the development of the remarkable, decade-long dynamic between journalist and subject that created the atmosphere in which the first draft of history could be spoken aloud as it was unfolding."
Seventeen interviews spanning over a decade are featured in the audiobook, and the total run time is seven hours. Kroft also wrote and recorded new material, adding historical context to Obama's presidency.
"More than anything, these conversations return listeners to the company of the man who so memorably moved, challenged, and inspired the nation," reads Simon & Schuster's site. "At a moment when questions of leadership are in the forefront of our national conversation, his voice is truly one for our time."
If you can't wait until October to listen to Obama's voice, several other audiobooks are available to download, which the former president narrates, including Dreams From My Father: A Story of Race and Inheritance, The Audacity of Hope: Thoughts on Reclaiming the American Dream, and Yes We Can: The Speeches of Barack Obama: Expanded Edition.
Barack Obama: The 60 Minutes Interviews will be available for purchase on October 13.