Ghanaian App Offers Salvation Through Your Smartphone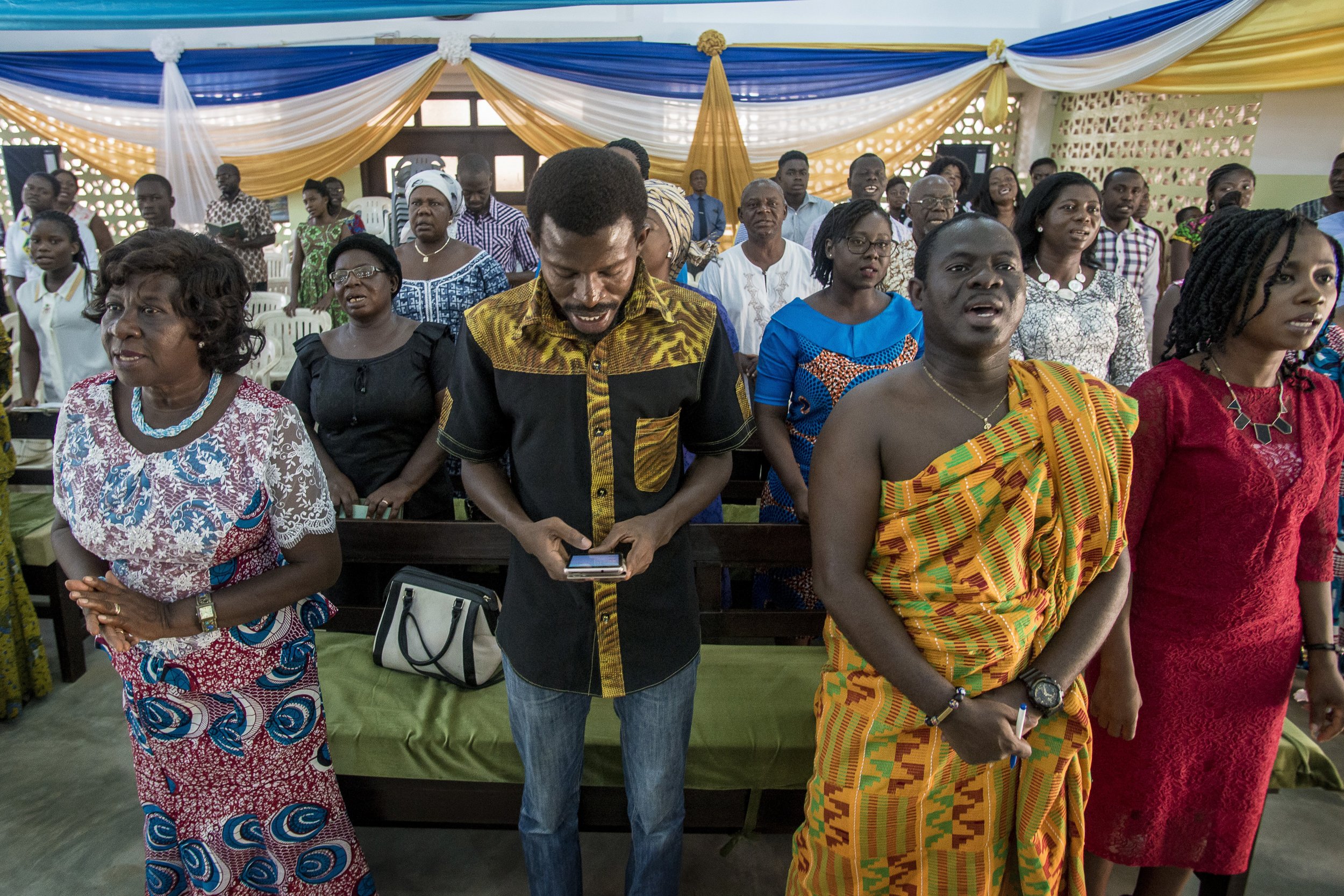 Every Sunday morning, worshippers sit on the wooden pews of the Ebenezer Baptist Church in Accra, Ghana, with their heads bowed and their faces glowing—lit up by their smartphone screens. As the minister preaches the Holy Scriptures, members of the congregation stare at their devices, choosing to read along with the Bible verses on an app rather than on paper.
It is one of several ways that technology is beginning to infiltrate this church and thousands of others around Ghana. Many church leaders no longer see phones as a disrespectful distraction during a service—the devices are simply another conduit through which pastors can deliver the word of God.
In September, the Ebenezer Baptist Church joined thousands of others in Ghana by adopting Asoriba, a digital platform offering "spiritual nourishment" through a user's smartphone. Formed in 2014 by four Ghanaian Christians, Asoriba—meaning "churchgoer" in Twi, a local language—is an app that acts as both an administrative tool and a platform to help church officials connect with their congregations.
Anna Ofosu-Asante, an administrator at Ebenezer Baptist, says the church uses Asoriba for community announcements, sending out devotionals and even keeping records of members' blood groups and professions in case of emergency. "Our fellowship is stronger and closer because of it."
Since launching out of the MEST incubator, Asoriba has found thousands of customers across Ghana and Nigeria and gained plaudits earlier this year when it was named Africa's best startup by Seedstars World. "We identified a major gap in the market," says Nana Prempah, CEO of Asoriba. "There are huge inefficiencies for churches wanting to engage and communicate with their congregations."
Almost three-quarters of the 27 million people living in Ghana are Christian; they're spread across approximately 71,000 congregations. So far, Asoriba has signed up less than 1,000 of them, leaving plenty of room to grow. For each customer, Asoriba earns money from its platform license fee and service charges on donations and church shop purchases made through the app.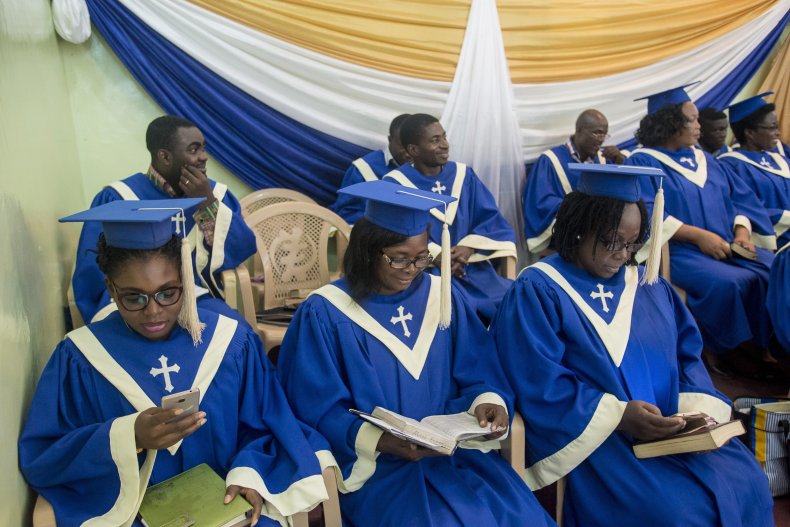 But there are still significant challenges if Asoriba wants to continue spreading across Africa. In rural areas that don't have the same digital infrastructure as Accra, entire communities are unable to use the app. Even with the transformation it has brought to Ofosu-Asante's church, only about half of its 200 members use the app. The other half, she says, do not have phones capable of supporting it.
"Until it can be used by everyone," Ofosu-Asante says, "we will have to continue doing some things the old-fashioned way."