Tesla and SpaceX CEO Elon Musk was recently mocked for having Asperger's by a person who reportedly works for Twitter, the social media giant that Musk recently purchased.
Project Veritas, a controversial conservative news platform, recently published a video that appeared to show an individual identified as Alex Martinez, Twitter's "lead client partner," saying that Musk has "Asperger's" and that the tech mogul is "special needs." The posting of the video comes a few weeks after Musk purchased Twitter for approximately $44 billion. However, earlier this month, Musk said that his deal to purchase Twitter was paused due to spam accounts on the platform.
According to the National Autistic Society, "Many people who fit the profile for Asperger syndrome are now being diagnosed with Autistic Spectrum Disorder instead."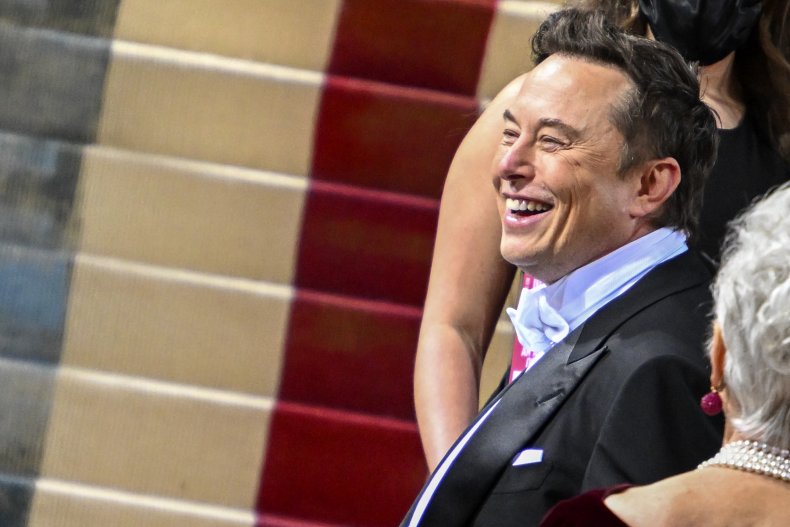 "People with Asperger syndrome see, hear and feel the world differently to other people. If you have Asperger syndrome, you have it for life—it is not an illness or disease and cannot be 'cured'. Often people feel that Asperger syndrome is a fundamental aspect of their identity," the National Autistic Society states.
AutismSpeaks.org states that some symptoms of Asperger's include "difficulty with social interactions," "restricted interest" and "desire for sameness." Some of the strengths of Asperger's, according to AutismSpeaks, include "remarkable focus and persistence," "aptitude for recognizing patterns" and "attention to detail."
After the video was posted by Newsmax's Benny Johnson, Musk replied writing, "Twitter exec trashing free speech & mocking people with Asperger's …"
In a subsequent tweet, Musk replied to the video with an emoji appearing to be a sad face.
In 2021, Musk first announced that he has Asperger's while hosting NBC's Saturday Night Live.
"I don't always have a lot of intonation or variation in how I speak…which I'm told makes for great comedy," Musk said during his opening monologue before hosting the show. "I'm actually making history tonight as the first person with Asperger's to host SNL."
"Look, I know I sometimes say or post strange things, but that's just how my brain works," Musk added during his appearance on Saturday Night Live.
The video's publisher, Project Veritas and its founder James O'Keefe, have been permanently banned from Twitter.
A day prior to the video on Tuesday, Project Veritas published a similar video, appearing to show another Twitter employee saying that the social media platform "does not believe in free speech."
Since purchasing Twitter, Musk has made it clear that he wants to promote free speech on the application.
"Free speech is the bedrock of a functioning democracy, and Twitter is the digital town square where matters vital to the future of humanity are debated," Musk said in a statement following his purchase of Twitter.
Newsweek reached out to Twitter and Musk for comment.
About the writer
Matthew Impelli is a Newsweek staff writer based in New York. His focus is reporting social issues and crime. In January 2023, Matthew traveled to Moscow, Idaho where he reported on the quadruple murders and arrest of Bryan Kohberger. Matthew joined Newsweek in 2019 after graduating from Syracuse University. He also received his master's degree from St. John's University in 2021. You can get in touch with Matthew by emailing m.impelli@newsweek.com. Languages: English.