Assad Accused of Resuming Poison Gas Attacks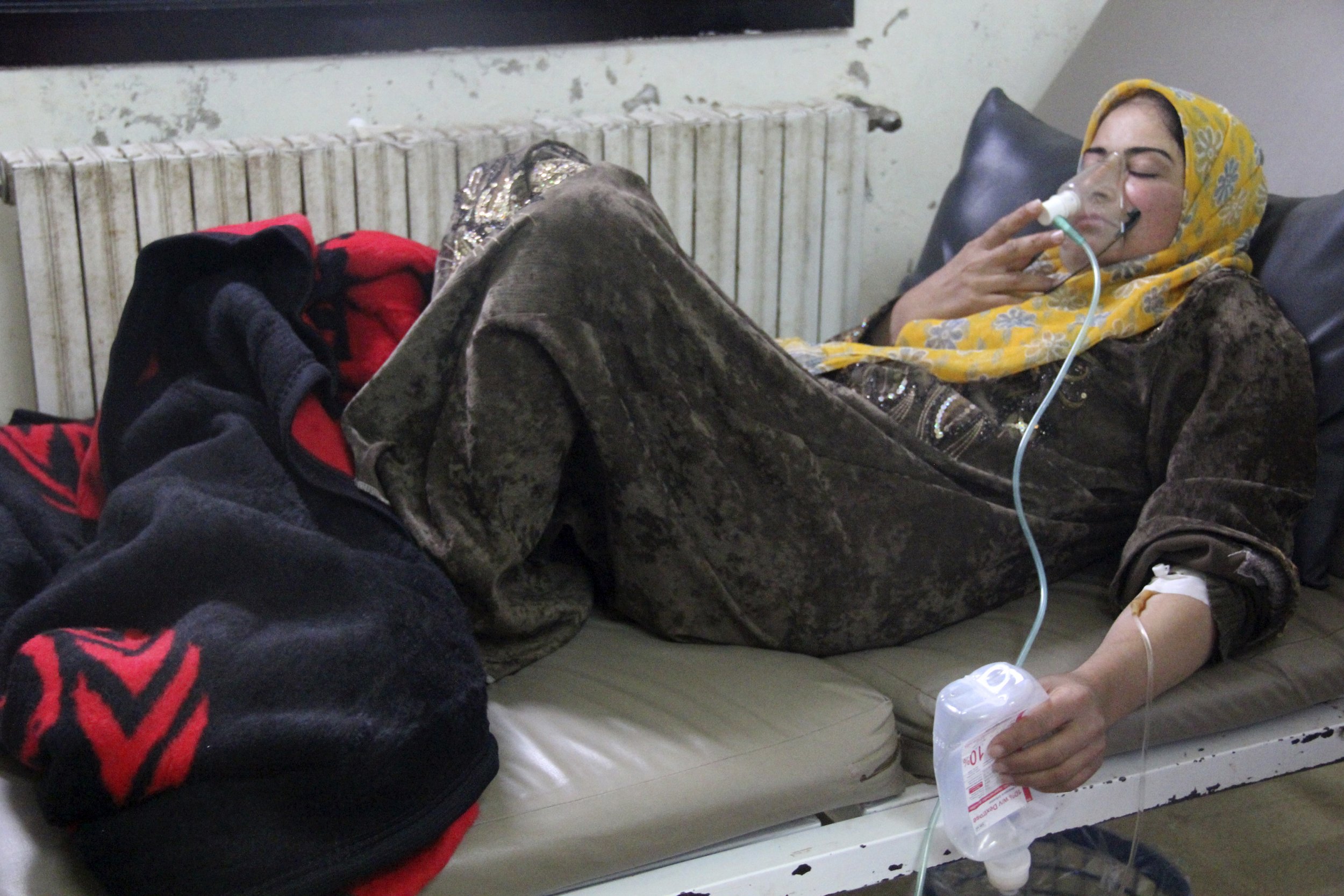 Syrian opposition officials are formally accusing President Bashar Assad's army of recent chemical attacks on rebel strongholds, of violating the agreement that Damascus signed last year and of committing war crimes.
If substantiated, such continued use of chemical agents in wartime may put into question the 2013 deal, signed by Russia, America and Syria, to destroy the country's entire chemical arsenal.
Najib Ghadbian, who represents the Western-backed coalition of Syrian rebels at the U.N., complained in a letter to the Security Council president that on April 11 the Syrian army attacked the opposition-held northern town of Kafr Zita, where "explosive barrels loaded with chemical and toxic gases" were used against the civilian population.
"Witnesses present at the site have stated that the explosions produced thick yellow-colored smoke and strong odors, with victims displaying symptoms ranging from suffocation and choking to vomiting, foaming at the mouth and in several cases hypertension," Ghadbian wrote in his April 16 letter, which was obtained by Newsweek.
Such symptoms, he added, are consistent with chlorine gas, a "dual use chemical which is lethal when used in battle, and its use constitutes a war crime."
Newsweek has learned that at least 10 previous cases of the Assad government using chemical weapons since last September have been alleged by the opposition. The Syrian government, meanwhile, accuses the rebels, which it calls "terrorists," of using chemical weapons against the army, and maintains that foreign governments, including Saudi Arabia, Turkey, Israel and the United States, are aiding the rebels in preparing the agents.
One government attack against the rebels was confirmed recently by an unnamed Israeli official, who briefed reporters in Jerusalem. He said the substance used in the attack was not included in Syria's tally of its chemical stockpiles. So far, however, no country has asked for a formal investigation into whether the various allegations of recent chemical attacks are true.
While Syria is not required to report chlorine and other "dual-use" substances as part of the deal to dismantle its chemical arsenal, their use in battle is banned by the convention on chemical arms, which it signed as part of that deal.
Separately, the United States has requested a Security Council meeting next week, asking the U.N. to report on progress in Syria's delivery of declared chemical stockpiles for destruction. Diplomats say Syria is behind schedule to meet an April 27 deadline by which all its chemical agents should have been sent to the port city of Latakia, where they are loaded onto European ships for destruction at sea.