Assad Admits Syrian Army Suffering Shortages and Setbacks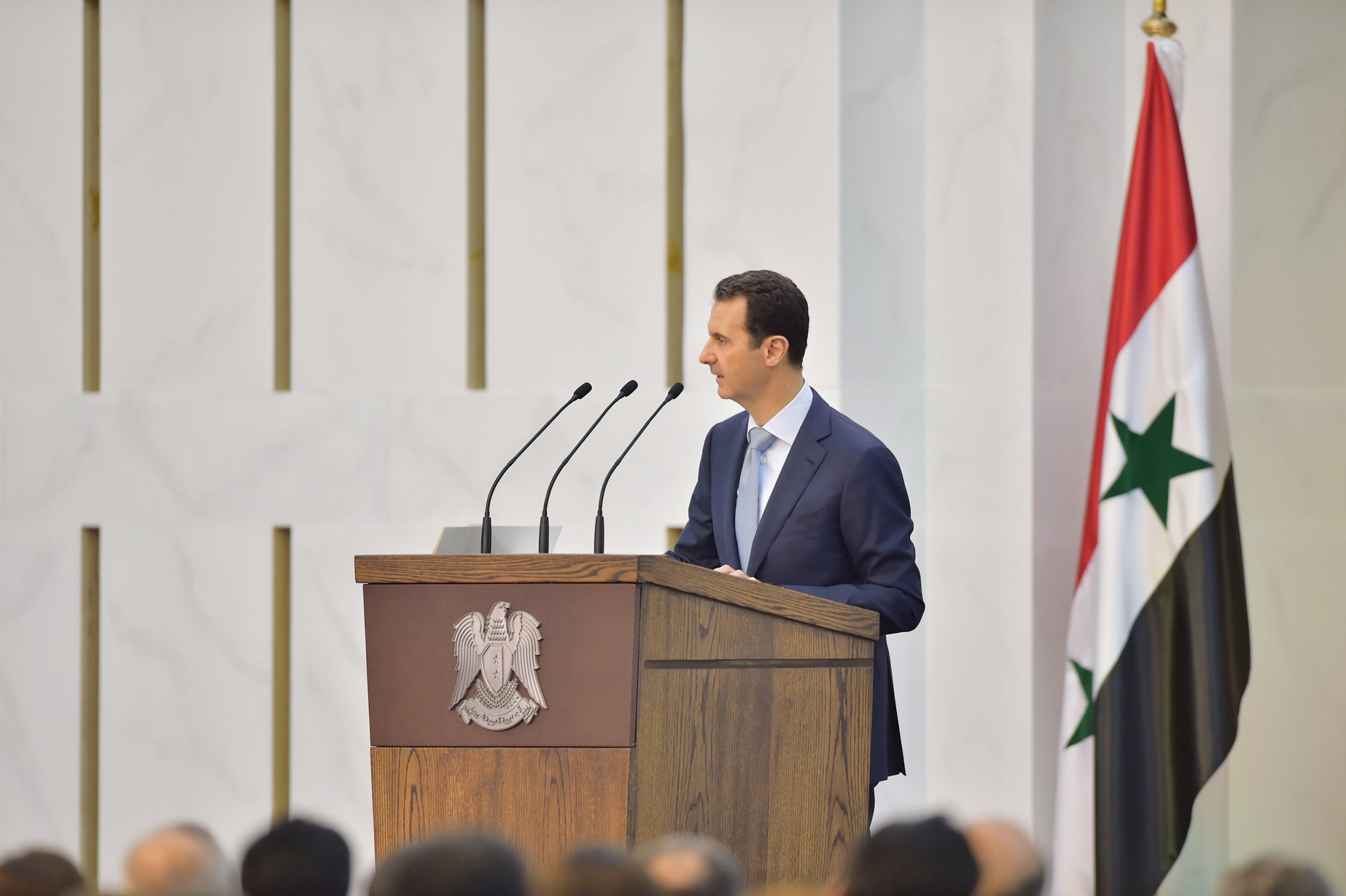 In his first public speech in a year, Syrian President Bashar al-Assad said the country's civil war has resulted in depleted reserves of soldiers, and swathes of territory have been lost.
Despite admitting to military setbacks, loss of territory and a shortage of troops, Assad said he is determined to win the war, which entered its fifth year in March, during his televised speech on Sunday in front of dignitaries in the capital, Damascus. Assad said the army was forced to cede some areas of the country to keep others, the BBC reports.
"Sometimes, in some circumstances, we are forced to give up areas to move those forces to the areas that we want to hold on to," he said. "There is a lack of human resources.... Everything is available [for the army], but there is a shortfall in human capacity."
About half of Syria's territory is now controlled by ISIS, including the city of Idlib, the ancient city of Palmyra and Raqqa, in northern Syria, now the de facto capital for the terrorist group also known as the Islamic State.
In his speech, Assad also said any political solution to the conflict that isn't based on eliminating "terrorism" is " hollow and meaningless," although he does support a political solution to the war.
According to the BBC, the Syrian army previously had 300,000 troops, but around 80,000 have been killed in the war. Defections and draft-avoiders have also contributed to lower numbers, Al Jazeera reports. Last month, the Syrian army renewed calls for young men to fulfill their military duty, promising better pay for frontline troops and at least one hot meal a day, The Associate Press reports.
The war in Syria has killed an estimated 230,000 people and wounded more than 1 million. Four million refugees have fled the country, while millions remain displaced inside Syria's borders.
The inclusion of ISIS in the fight between government forces and rebel militias in Syria has complicated matters. Turkey has been dragged into the conflict, striking ISIS targets and Kurdish fighters in Syria, and is planning a buffer zone along its southern border with Syria, the BBC reports. Turkey and the U.S. say it will be an "Islamic State-free zone" that can also be used as a haven for displaced Syrian refugees, more than 1.8 million of whom have fled north to Turkey.