ISIS's Military Capital Breached by Syrian Regime Forces, Russia Kills 60 'Foreign Mercenaries'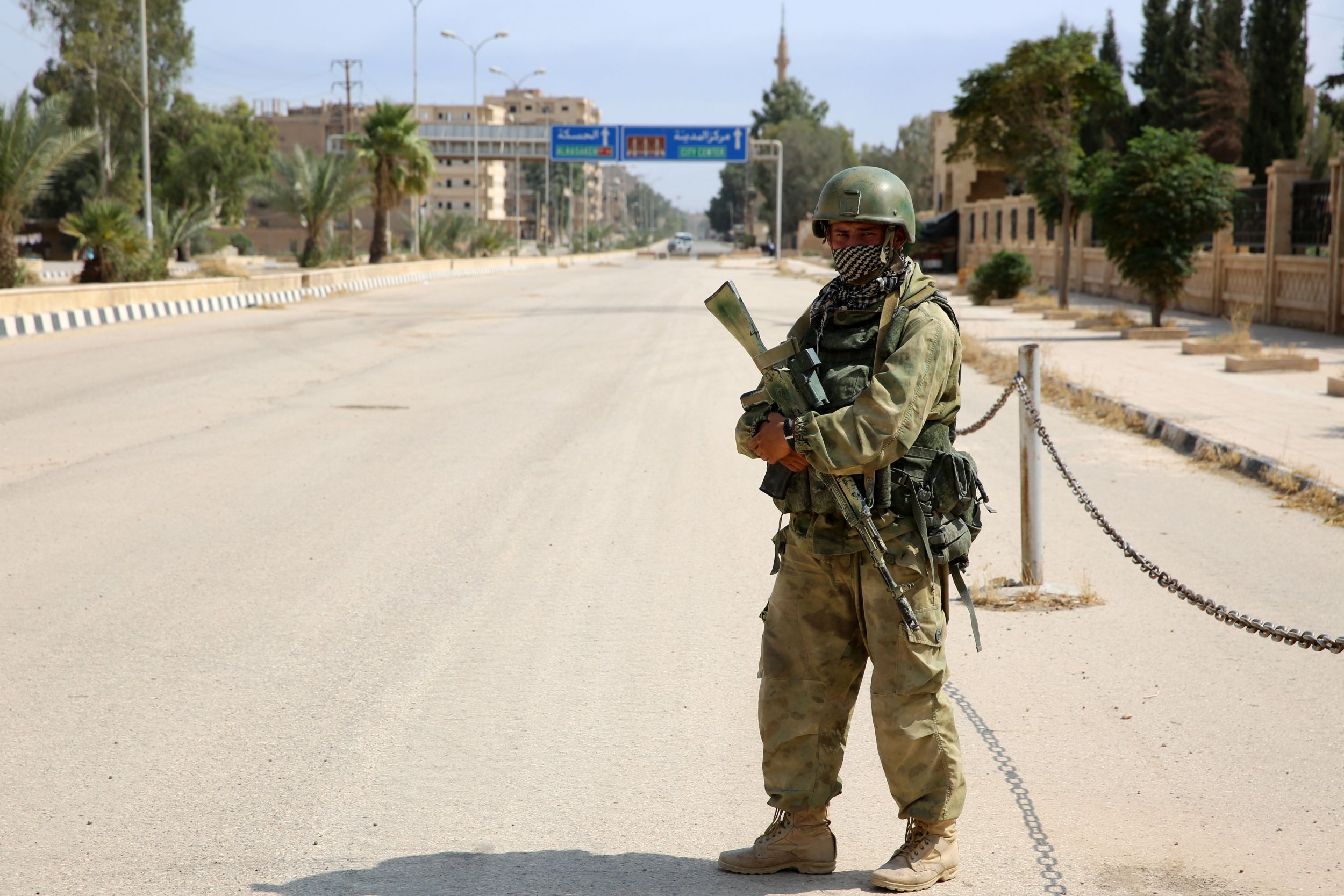 Syrian government forces have entered one of the final bastions of the Islamic State militant group (ISIS) in the country, supported by the Russian air force who said it had killed 60 "foreign mercenaries" in one day of strikes.
They entered the eastern town of Mayadeen on Friday. It is located in the province of Deir Ezzor and is viewed as the group's new capital as it loses its grip on the eastern city of Raqqa in the face of an offensive by a Kurdish-Arab coalition backed by the U.S.-led coalition.
"A command post of the terrorists and up to 80 (IS) fighters including nine natives of the Northern Caucasus were destroyed in the area of Mayadeen," the Russian Defense Ministry said, AFP news agency reported.
It said that its strikes killed 120 ISIS fighters and that 60 of them were foreign fighters from the former Soviet republics, Egypt and Tunisia.
Moscow is supporting the government of President Bashar al-Assad in the battle to reclaim swaths of territory it lost in six years of civil war. Russia has given Damascus the support of military advisers on the ground, special forces and air support, enabling regime forces to retake key population centers, including Aleppo, Syria's second city.
Last month, ISIS claimed the capture of two Russian soldiers, last week releasing a proof of life video of the pair. Moscow denied that any of its soldiers had been captured by ISIS.
Assad and his allies in Moscow and Tehran have now turned their attention to the eastern Syrian cities of Mayadeen and Deir Ezzor in a bid to remove ISIS from the territory that the group has held since its rise in mid-2014.
Russian Defense Minister Sergei Shoigu said in August that the recapture of Deir Ezzor would "say a lot, if not everything, about the end of the battle with [ISIS]" in an interview with Russian state broadcaster Rossiya 24.
ISIS has retained control of the Iraq-Syria border near Mayadeen for three years, using the area to move its fighters and resources between the two countries, which militant leader Abu Bakr al-Baghdadi declared to be a caliphate for the world's Muslims in July 2014.
The Syrian civil war, now in its seventh year, allowed the group to flourish. The conflict has cost the lives of 400,000 people, displaced millions internally and externally, and created one of the greatest humanitarian disasters in modern history.