Assad: No Transition Until 'Terrorists' Give Up Control of Syria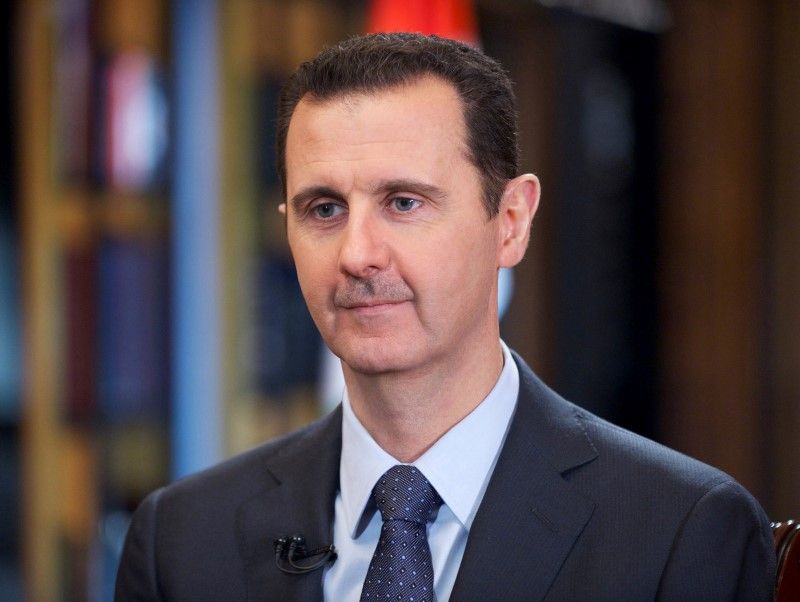 Syrian President Bashar al-Assad has said his country cannot begin a political transition as long as "terrorists" still occupy the country.
Speaking with Italian state TV, Assad said the timeline for transition cannot begin until "after starting to defeat terrorism" and that no deadline for a transition can be set while some parts of Syria are not controlled by the government. Assad has long used the term "terrorists" to refer not only to militants fighting for the Islamic State (ISIS) group, but also to various opposition groups backed by the West.
"This timetable starts after starting defeating terrorism. You cannot achieve anything politically while you have the terrorists taking over many areas in Syria," Assad said during an interview with Rai TV, Italy's national public broadcaster. "If we talk after that, one year and a half to two years is enough for any transition," he said.
Last week, 19 countries met in Vienna to discuss Syria's transition and set a deadline of January 1 for the start of peace talks. In a statement following last Saturday's meeting, the countries of the International Syria Support Group (ISSG) said "free and fair elections" should be held within 18 months. Following the talks, U.S. Secretary of State John Kerry said Syria could be "weeks" away from a political transition.
On Thursday, U.S. President Barack Obama doubled down on his assertion that Assad must leave office before the civil war in Syria can be resolved. The war has killed more than 250,000 people since 2011 and displaced millions within and outside Syria.
During his interview, Assad denied that Syria is an "incubator" for ISIS, which he says "started in Iraq" and began because of "the support of the Turks and the Saudis and Qataris, and of course the Western policy that supported the terrorists in different ways."
In the interview, Assad called the attacks in Paris that killed 129 people across the city last Friday "a horrible crime" and said that people "were killed for nothing and with no reasons."