Assad Regime Accused of Chlorine Gas Attacks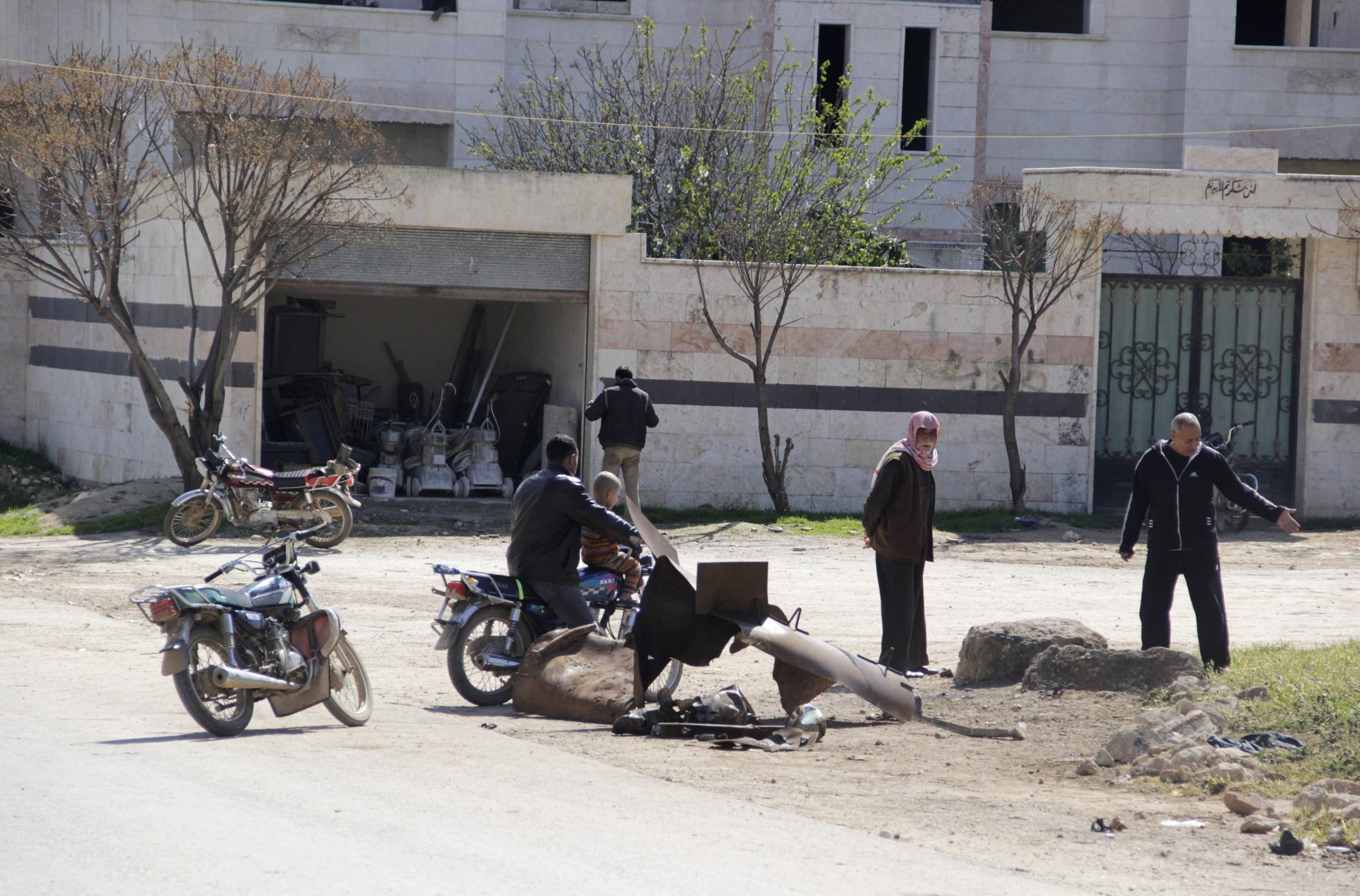 Activists in Syria have accused the regime of President Bashar al-Assad of using chlorine gas in barrel bomb attacks against civilians on Monday night, days after use of the chemical weapon was condemned by the United Nations.
In 2013, Assad agreed to a deal brokered by the U.S. and Russia to hand over the country's stockpile of chemical weapons and materials, totaling around 1,300 tons. Destruction of Syria's declared materials was completed in August, but in September, Samantha Power, U.S. ambassador to the United Nations, expressed her concern that Assad still possessed chemical weapons.
On Monday night, two towns in Idlib province were allegedly hit by barrel bombs filled with chlorine gas, resulting in six deaths, and another town was attacked with scud missiles, killing seven, according to the Syria Campaign, an advocacy group working to end violence in Syria. The group works with the Syrian Civil Defense (also known as the White Helmets), volunteer rescue workers who dig people out of the destruction caused by barrel bombs. The bombs are filled with gas, chemicals or shrapnel and dropped from planes or helicopters.
There was no independent confirmation of the attacks or who was responsible for them.
The Syria Campaign said the first attack occurred at around 8:30 p.m. in the village of Kminas, in western Syria. There were no casualties reported in the village, which was deserted, although some people choked on the gas, it said.
The videos below show the alleged attacks, although they cannot be confirmed by Newsweek.
At 10:30 p.m., Sarmeen, a town west of Kminas, was hit by an unidentified number of barrel bombs, and six people were killed: a mother and father, their three children and the husband's mother, according to the group. The family died in a field hospital due to lack of proper medical care. There were 70 cases of choking, including among members of the Civil Defense, who responded to the casualties.
Two hours later, the government reportedly attacked Kafr Takharim with scud missiles, killing an additional seven people, according to the Syria Campaign.
"When a child inhales chlorine they get a burning pain in their throat and eyes and feel like they're suffocating," said Raed Saleh, head of the Syrian Civil Defense, in a statement.
"These children did not have to die. It's not good enough for the United Nations to ban these chemical weapons on paper, they need to stop them from dropping from the sky. With a no-fly zone, these children would be alive today," he said.
Earlier this month, the United Nations Security Council adopted a resolution specifically condemning the use of chlorine gas. In the resolution, the Security Council reaffirmed its decision that Syria should not use, develop or stockpile chemical weapons, nor should the country transfer those weapons to other groups in the country.
The war in Syria, which has killed more than 214,000, entered its fifth year on Sunday. The life expectancy for Syrians has dropped dramatically over the past four years, from 79.5 years in 2010 to 55.7 years at the end of 2014.
In February, Assad gave a rare interview to the BBC's Jeremy Bowen in which he said his government has not used barrel bombs. Barrel bombs, which were banned last February by Security Council, have killed more than 1,892 children, according to the Syrian Network for Human Rights.
In an interview on Sunday, U.S. Secretary of State John Kerry said the U.S. has to "negotiate in the end" with President Assad, in what was seen as a shift from his usual call for Assad's removal from office. After an outcry over the possibility that the U.S. has softened its position toward Assad, the State Department clarified Kerry's comments.
"We continue to believe...that there's no future for Assad in Syria," spokeswoman Jen Psaki told reporters.