Assad Regime Touts Syria as Attractive Destination at Tourism Fair Despite Bloody Civil War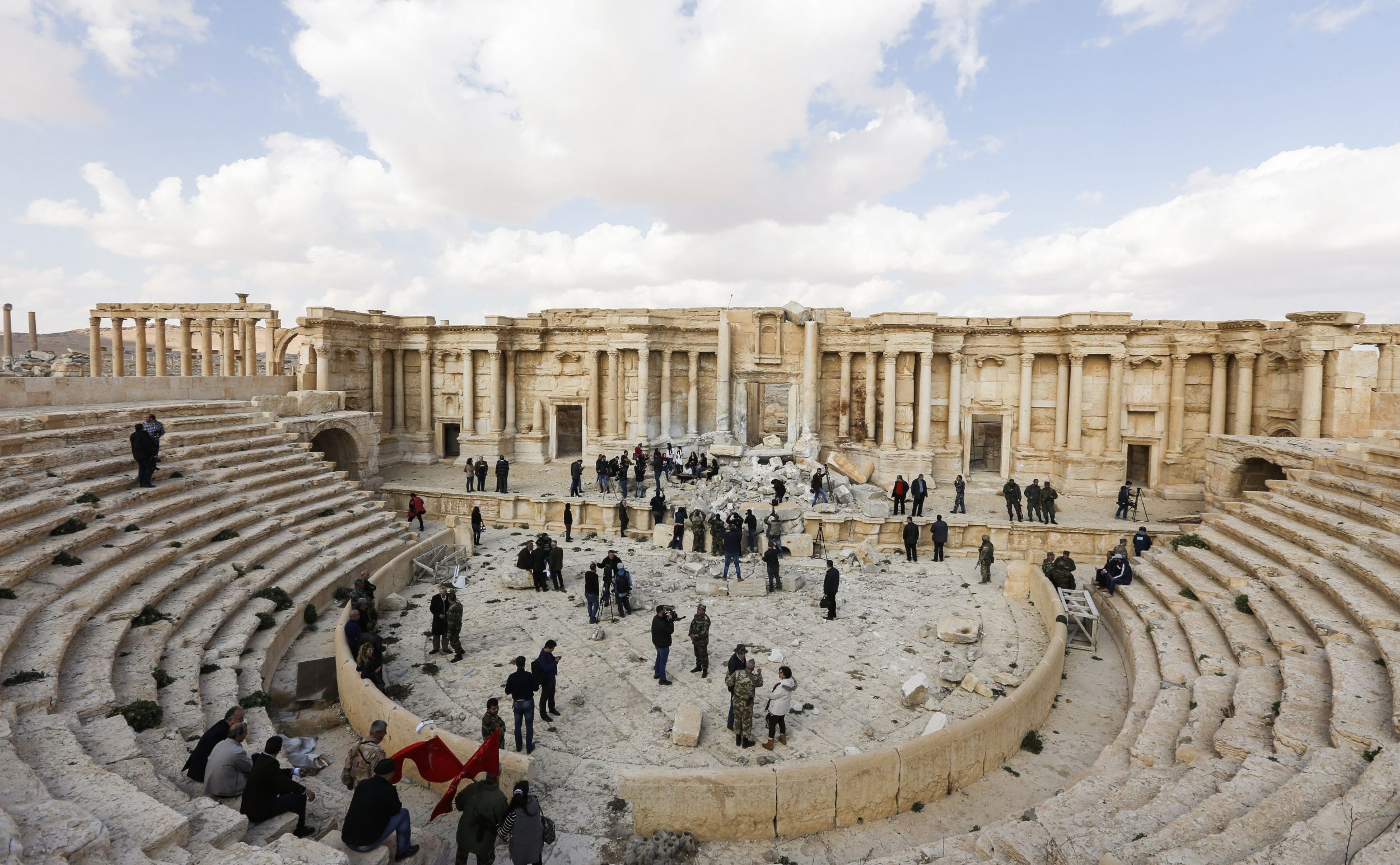 The Syrian regime of Bashar al-Assad is advertising its cities at a tourism fair in Spain, despite a continuing civil war that has cost the lives of hundreds of thousands of people.
In a first since 2011, several months before the outbreak of the country's six-year conflict, the Syrian government is trying to sell Aleppo and other Syrian cities as attractive destinations at the Fitur International Tourism Trade Fair in Madrid.
As well as Aleppo, the regime is trying to sell the ancient city of Palmyra as a tourist attraction. The city was taken under the control of the Islamic State militant group (ISIS) in 2015, with jihadis blowing up several of its ancient structures. The Syrian army, backed by the Russian air force, has wrestled the city back on two occasions since.
"This year is the time to rebuild Syria and our economy," Bassam Barsik, director of marketing at the Syrian Ministry of Tourism, told AFP news agency.
"We're targeting two million visitors this year," he said, after claiming that 1.3 million visitors entered the country last year.
"In 2017, the army controlled much of the country, and that was a big help to promote Syria abroad and attract tourist groups again," said Barsik.
While the Syrian government is trying to attract visitors, most of the international community warns its citizens against any form of travel to the country. Reports of extremist attacks, forced disappearances by the government, shelling, torture prisons, and hostage situations have all emerged from the country in recent years.
But the Syrian tourism officials say that its cities still hold an attraction for potential visitors. These include the coastal cities of Latakia and Tartus, where Russia has a base, as well as Damascus, the capital.
What started with young Syrians vandalizing the walls of a school in February 2011 has evolved into years of bloodshed, violence and destruction. Syria, the Arab Spring's greatest failure, is fast approaching its seventh anniversary on March 15.
The protracted conflict, punctuated by failed negotiations and ceasefires, has left more than 300,000 people dead, forced 11 million to flee their homes, given birth to a humanitarian disaster unrivaled in the 21st century and, ultimately, extinguished the embers of democracy.
The war saw militant groups ISIS and Al Qaeda increase their sphere of influence, with the former group taking control of the eastern city of Raqqa for three years and executing Western hostages. Despite ISIS losing most of its power base in the last year, the group still maintains a presence in the country and rebels are continuing their attacks against the Syrian army.
Many of Syria's ancient historical sites lie in fragments, some of it looted or beyond repair. Its cities were once hubs of business and tourism but now the country is one of the most dangerous in the world.