Assad Says Syria Needs Russian Bases to Beat ISIS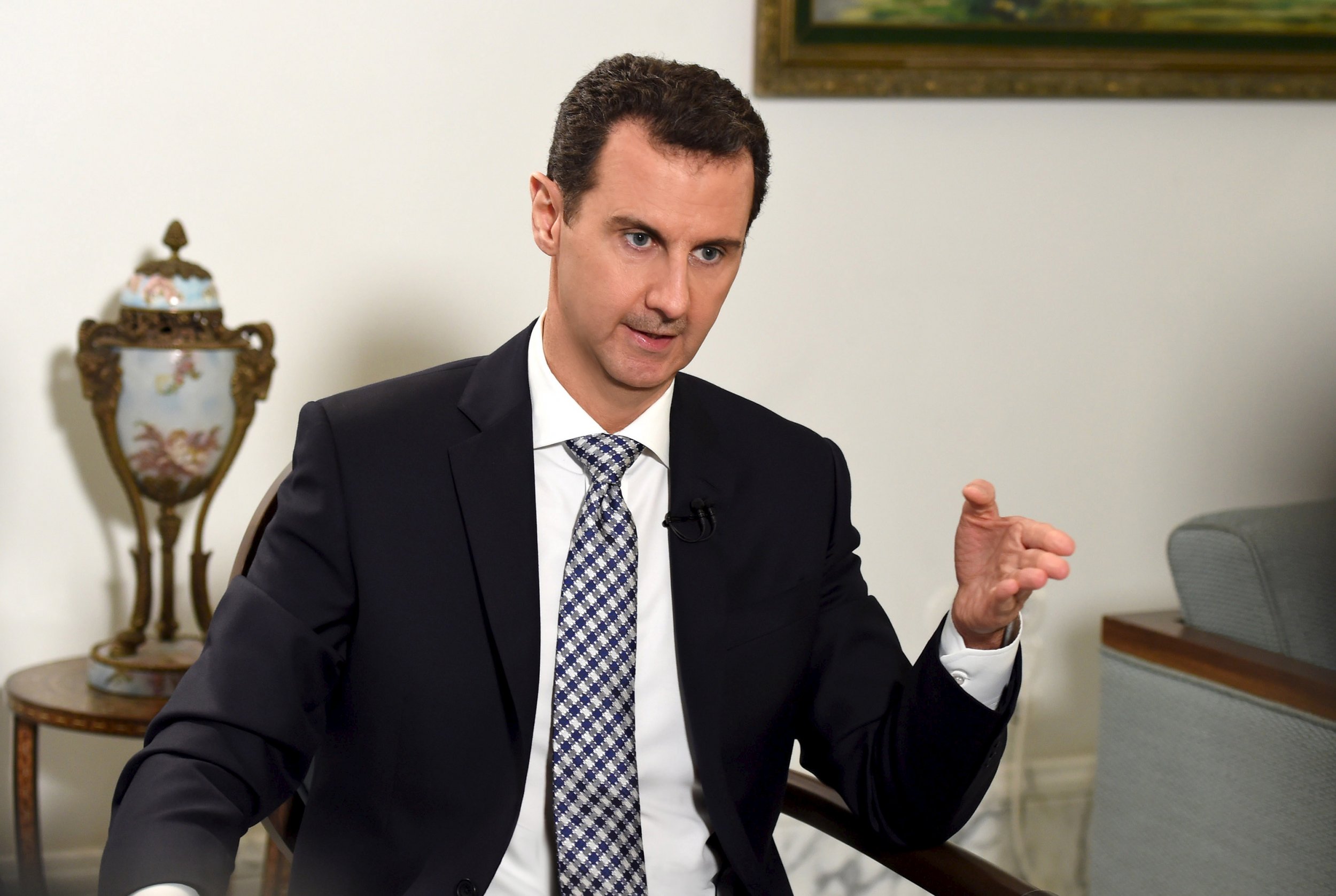 Syria's President Bashar al-Assad has lambasted Western governments and praised Russia as "fundamental" to combating the Islamic State militant group (ISIS), in an interview with state news agency RIA Novosti.
Assad spoke about the Syrian army's recent triumph in regaining control over the historic city of Palmyra, which was captured by ISIS in 2015. He accused U.S.-led forces of not being "serious" about combatting the group and said the loss of Palmyra was one of many examples of Western failure.
"Two days have passed since the liberation of Palmyra and the countries, supposedly involved in the fight with terrorism as part of America's coalition, are still to give their reaction," Assad said. "Let me specify: the regimes in France and Great Britain—we've heard no comment from them."
"Unfortunately, the West, throughout the duration of the Cold War and until this day, has not changed its policy. It wants a hegemony on making international decision and, sadly, the U.N. has not managed to carry out its role as a global peacekeeper."
Assad also said Russian military facilities were "unquestionably needed" in Syria "even if the security situation in Syria stabilizes." Assad ruled out other countries being extended the same welcome, because Russia and Syria share common principles.
"That is why when Russian military bases appear in Syria, that is not an occupation—quite the opposite. It is the strengthening of friendship and communications, the strengthening of stability and safety," Assad added.
Russia has been carrying out airstrikes in support of Assad since September 2015 and has now established at least two bases in the country—one naval port and one airfield.
The conflict has cost $200 billion already and Assad thanked his Russian and Iranian partners, as well as the Iranian-backed group Hezbollah.
The leader also said that it was "logical" for the next Syrian government to be made up of representatives from both "opposition forces" and forces loyal to him. He did not specify what he meant by opposition forces and added that the upcoming talks in Geneva would focus on reaching an agreement between all parties on this.
"There are many questions that need to be discussed in Geneva, but there are not difficult questions," he said. "I don't consider them difficult, they can all be resolved."
George Sabra, the negotiator for the Syrian opposition at the Geneva talks immediately ruled out the possibility of forming a government with Assad, after the interview aired. "The government, whether it's new or old, as long as it is in the presence of Bashar al-Assad, is not part of the political process," he told Reuters on Wednesday.