Syria's Assad: I Won't Negotiate With Terrorists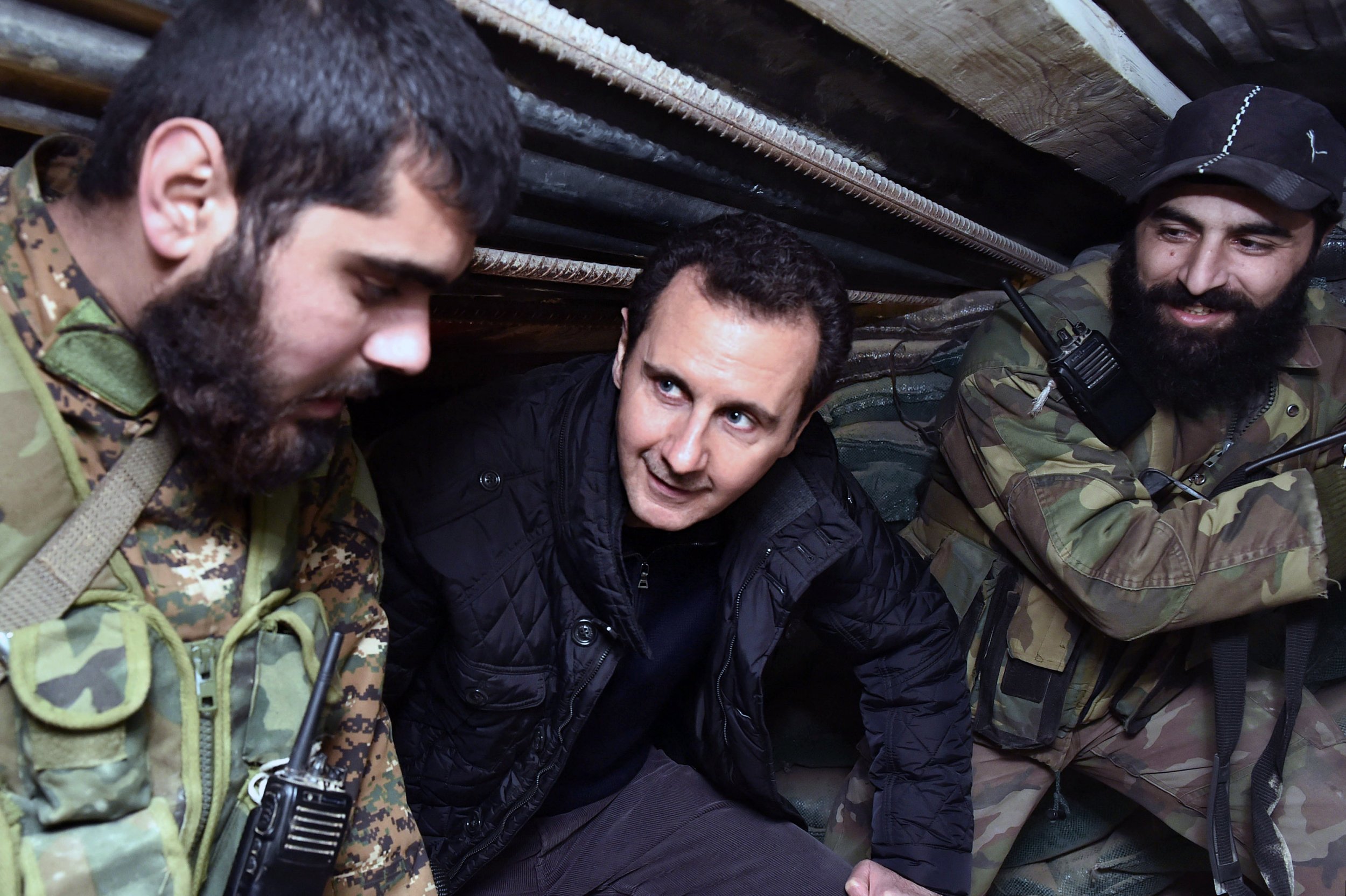 BEIRUT (Reuters) - Syrian President Bashar al-Assad said the United States and Saudi Arabia wanted "terrorist groups" to join peace talks proposed by world powers, and that nobody in Syria would accept such talks, in an interview transcript published by state media.
Asked whether he would be willing to join negotiations called for by world powers by Jan. 1, he said: "They want the Syrian government to negotiate with terrorists, something I don't think anyone would accept in any country."
They were Assad's first comments since Syrian opposition groups including armed rebels met in Saudi Arabia this week to draw up a common platform for negotiations. Asked whether he would be willing to negotiate with the groups, he said:
"Whenever they want to change their approach, give up the armaments, we are ready, while to deal with them as a political entity, this is something we completely refuse."
The interview with Spanish news agency EFE and published on state news agency SANA came a day after more than 100 representatives from Syria's fragmented political and armed opposition agreed in Riyadh to work together to prepare for peace talks with Assad.
Separately, a list of names the factions drew up in Riyadh showed armed rebel groups would make up the largest single grouping in a joint Syrian opposition body that would oversee talks with Assad's government.
Assad said his military position had improved in the fight against insurgent groups in the nearly five-year war, but acknowledged that it was taking its toll.
"The situation on the military level is much better than before, but again, the price is very high," he said, citing foreign aid for rebels, which he referred to as "a lifeline for those terrorists" as being the cause.
Asked if he had thought about stepping down as president and leaving the country, he said: "I never thought about leaving Syria under any circumstances, in any situation, something I never put in my mind."
He said it was up to the Syrian people to decide whether he should leave his post, but that he had the support of the "majority of the Syrians".