Assad's U.N. Envoy Accuses MSF of Working For 'French Intelligence'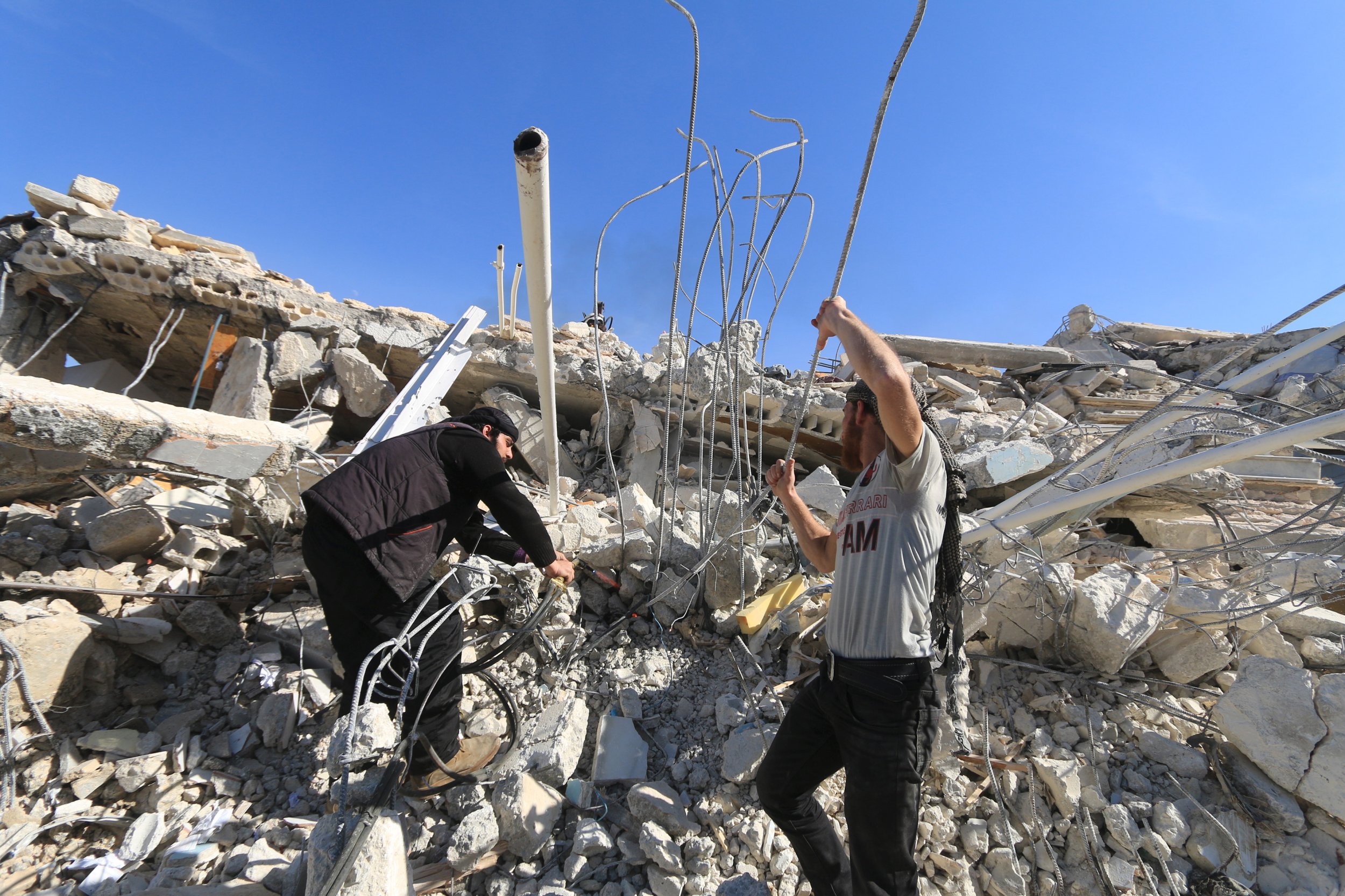 Medical charity Medecins Sans Frontieres (MSF), whose hospital in Syria was hit by missiles earlier this week, was branded a branch of French intelligence by the Syrian government's U.N. ambassador on Tuesday.
The strike on an MSF-backed facility in Idlib on Monday, has killed at least 11 people and and two remain missing. The organisation alleged that either Syria or its ally Russia were behind the hit, though both countries have denied this.
In an evening press briefing Damascus U.N. envoy Bashar Ja'afari not only blamed the U.S. for the strike, but also said that the hospital in question was operating without the knowledge of the Syrian government.
"The so-called hospital was built without any prior consultation with the Syrian government by the so-called French network Doctors Without Borders (MSF), which happens to be a branch of the French intelligence on Syrian territory," Ja'afari said. ""
Russian state news agency Itar-Tass reports that Ja'afari said MSF have "fully felt the consequences of their actions" for acting without the permission of the Syrian government.
The Pentagon has denied it was a U.S. airstrike that hit the hospital, while MSF has rejected Mr. Ja'afari's accusations, saying that his statement was part of Damascus's policy "of criminalizing humanitarian aid."
"MSF maintains absolute independence from all political, military and religious entities and powers," a spokesperson for MSF said. "The medical humanitarian organization always acts with total impartiality, on the basis of its own assessment of the medical needs of a population."
The organisation said that MSF's medical operations in Syria were "entirely 100 percent funded by private donations" and no government funding was used for MSF's work in Syria. MSF also dismissed allegations that they had kept their presence in Idlib hidden from the Syrian government.
"As in all conflict contexts where it works, MSF maintains a dialogue with all parties to the conflict. MSF has been consistently requesting official permission to work in Syria, but to date no agreement with the authorities in Damascus has been forthcoming," the spokesperson added.