Assad's War for Survival in Syria Is Now Iran's War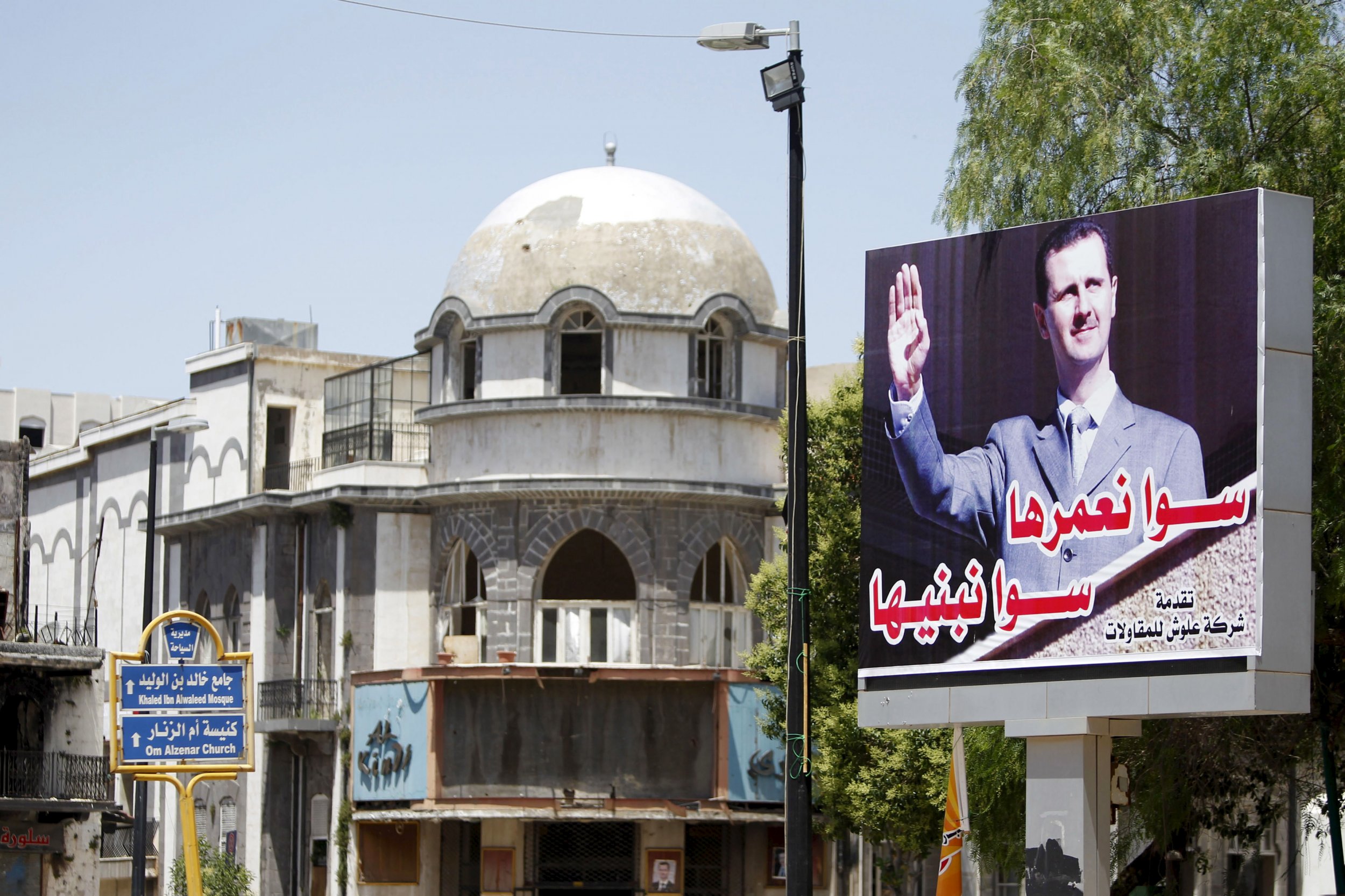 The war in Syria is becoming increasingly an Iranian war rather than a civil war. Consider this new report by Now Lebanon, entitled "Syria Alawites reportedly clash with regime, Iran troops."
Two facts are striking. First, the Alawite regime of Bashar al-Assad is having enormous trouble recruiting Alawite youths to join the military. It has long been said that the Alawite community is his base and will fight for him, if only out of fear that if the regime falls they will pay the price when Sunnis attack Alawites. But more and more Alawites, it seems, do not wish to risk their lives for Assad.
This should not be quite so surprising, because only the Alawite upper classes benefitted financially from the regime (and some became millionaires and even billionaires,) while many Alawites remained in poverty.
Moreover, Syrian Alawites apparently do not wish to see their country become a colony of Iran. The Now Lebanon report says that the attempt to dragoon more Alawites into the armed forces was pushed by Iranian troops:
Syrian regime forces backed by Iranian troops have reportedly clashed with residents of two Alawite villages outside Hama following an arrest campaign in the area.

Alaraby Aljadeed reported that residents in the rural Hama villages of Al-Bared and Al-Qahira—which are populated by members of the Alawi sect and the Alawi-offshoot Murshidi sect—engaged in fighting Monday with Syrian and Iranian troops….The unprecedented round of fighting between the regime-supporting towns and the pro-government troops follows an arrest campaign in the area that was reportedly ordered by a local Iranian field commander.
This is also a reminder that an Iranian expeditionary force is in Syria, and that Syrian government forces are actually commanded by Iranians. Now Lebanon explains:
The raids on the two Alawite-populated towns come weeks after Iranian officers reportedly took over operational command of the frontlines in the northwest Hama province south of Idlib, which rebels seized in full in early June. The reported handover of power to Iranian officers follows the visit Revolutionary Guards Quds Force commander Qassem Soleimani paid to the Jourin area south of Idlib in late May, after which he announced that a "surprise" was being prepared in Syria.

The Iraqi Kurdish Bas News outlet on June 8 reported that major command changes had been conducted on the Latakia-Hama-Idlib front following Soleimani's trip. A Hama-based media activist said that the Syrian regime's chief of operations in the area, General Jamal Younis, had been removed from his post and replaced by an Iranian general known only by his moniker Iffari, who set up his headquarters in Jourin.
While we debate the possible nuclear deal with Iran, let's not lose sight of Iran's aggressive conduct throughout the region. If the nuclear deal does get signed and, as planned, gives Iran access to $150 billion, we can expect even more of an Iranian (and Hezbollah) role in Syria. Not only is there Sunni and Kurdish resistance but now some Alawite resistance. The usual way Assad and Iran deal with such resistance is murder.
If the Iran deal comes to pass, let us hope that far stronger American action is planned to prevent even more killings in Syria and to see if the Alawite population can be turned against the regime.
Elliott Abrams is senior fellow for Middle Eastern Studies at the Council on Foreign Relations. This article first appeared on the Council on Foreign Relations website.