Julian Assange Still Faces Arrest if He Leaves the Ecuadorean Embassy After Bid for Warrant to Be Lifted Fails
Updated| WikiLeaks founder Julian Assange has lost his bid to have a police arrest warrant lifted.
At a Tuesday hearing at London's Westminster Magistrates Court, Senior District Judge Emma Arbuthnot dismissed arguments by Assange's legal team against the arrest warrant, issued when Assange jumped bail in 2012.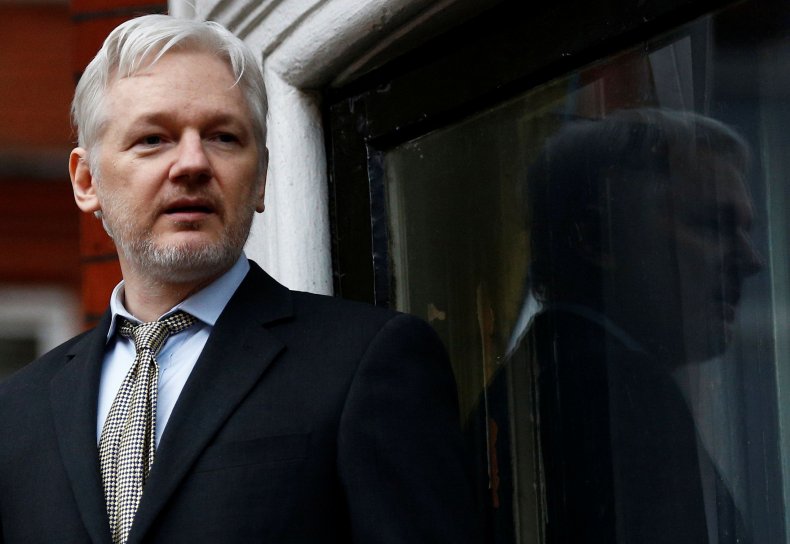 Assange's legal team argued that it was no longer in British interests to seek Assange's arrest, after Swedish authorities dropped their request to question him over the rape allegations that U.K. police initially had detained him for.
Arbuthnot described Assange as "a man who wants to impose his own terms on the course of justice, whether the course of justice is in this jurisdiction or Sweden.
"He appears to consider himself above the normal rules of law and wants justice only if it goes in his favor."
Arbuthnot said she finds "arrest is a proportionate response" to Assange's actions.
"Defendants on bail up and down the country, and requested persons facing extradition, come to court to face the consequences of their own choices," she said.
"He should have the courage to do the same," she added.
Assange took refuge in 2012 in the Ecuadorean Embassy in London, where he has been holed up ever since. He claims the rape allegations were politically motivated, and could result in his extradition to the U.S., where he says he could be prosecuted for WikiLeaks' release of thousands of U.S. diplomatic cables.
Had he won, Assange would have been free to walk from the embassy without being arrested.
Arbuthnot said she did not believe Assange's fears of extradition to the U.S. were "reasonable."
Assange maintains that his stay in the embassy has damaged his health, claims Arbuthnot also dismissed.
"Mr. Assange's health problems could be a lot worse," said Arbuthnot, as quoted by ABC. "I do not believe there is no sunlight. I've seen numerous photos of him on the balcony."
The judgment is the second time in weeks that Assange has lost a challenge to his arrest warrant.
In 2016, a United Nations human rights panel found that Assange's stay in the embassy constituted a violation of his rights and a "deprivation of liberty."
The U.K.'s Foreign Office condemned this, stating at the time it "completely rejects any claim that Julian Assange is a victim of arbitrary detention."
It added Assange was "in fact, voluntarily avoiding lawful arrest by choosing to remain in the Ecuadorean Embassy."
* This story was updated on February 13 to include further quotes from Judge Arbuthnot's ruling.