Assange to Bring Wikileaks-Branded Clothing to India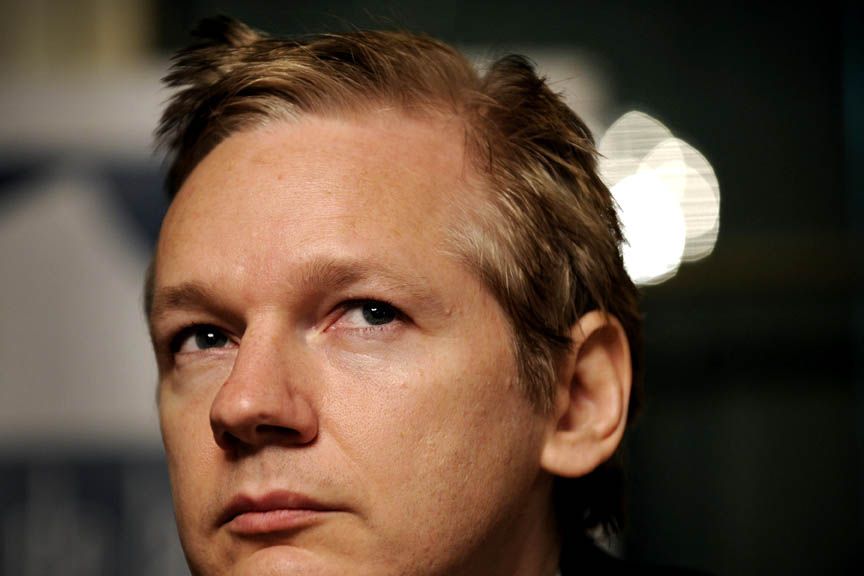 Wikileaks founder Julian Assange wants to capitalize on his secret-sharing organization by bringing the brand to India's fashion scene.
Though some Wikileaks merchandise is already available online, the organization also plans to create "high-end fashion apparel, accessories, household goods, paper goods, that kind of stuff," Olafur Vignir Sigurvinsson, a WikiLeaks representative told The Washington Post. The items would help bring in additional funds for the struggling nonprofit, which primarily relies on donations.
Assange aims to make partners in India to manage the property and "translate it into retail and e-retail platforms," Sigurvinsson said. The organization plans to open a number of physical shops in India, as well as an online store to expand the products globally. According to Sigurvinsson, India is a target market because it has among the highest rates of awareness about Wikileaks. Estimates place the India's merchandise industry as worth approximately $819 million.
The organization claims that there has been significant interest in its branded products; fashion designers in multiple countries have inquired about co-branding and the group has spoken to agents in in the European Union, Asia and North Africa. Additionally, companies have already used the Assange name for gain. The shoe store Doc Martens unveiled a storm-trooper-esque boot named the Assange Boot.
But not everyone is optimistic about the organization's future in fashion. Santosh Desai, a New Delhi–based brand expert told The Times of India that "WikiLeaks and Assange are great brands. But don't you think that trying to monetize them will defeat the whole ideology of what they stand for? To be successful, they will need a very focused approach."