Julian Assange Denies Russia Fed Clinton Emails to WikiLeaks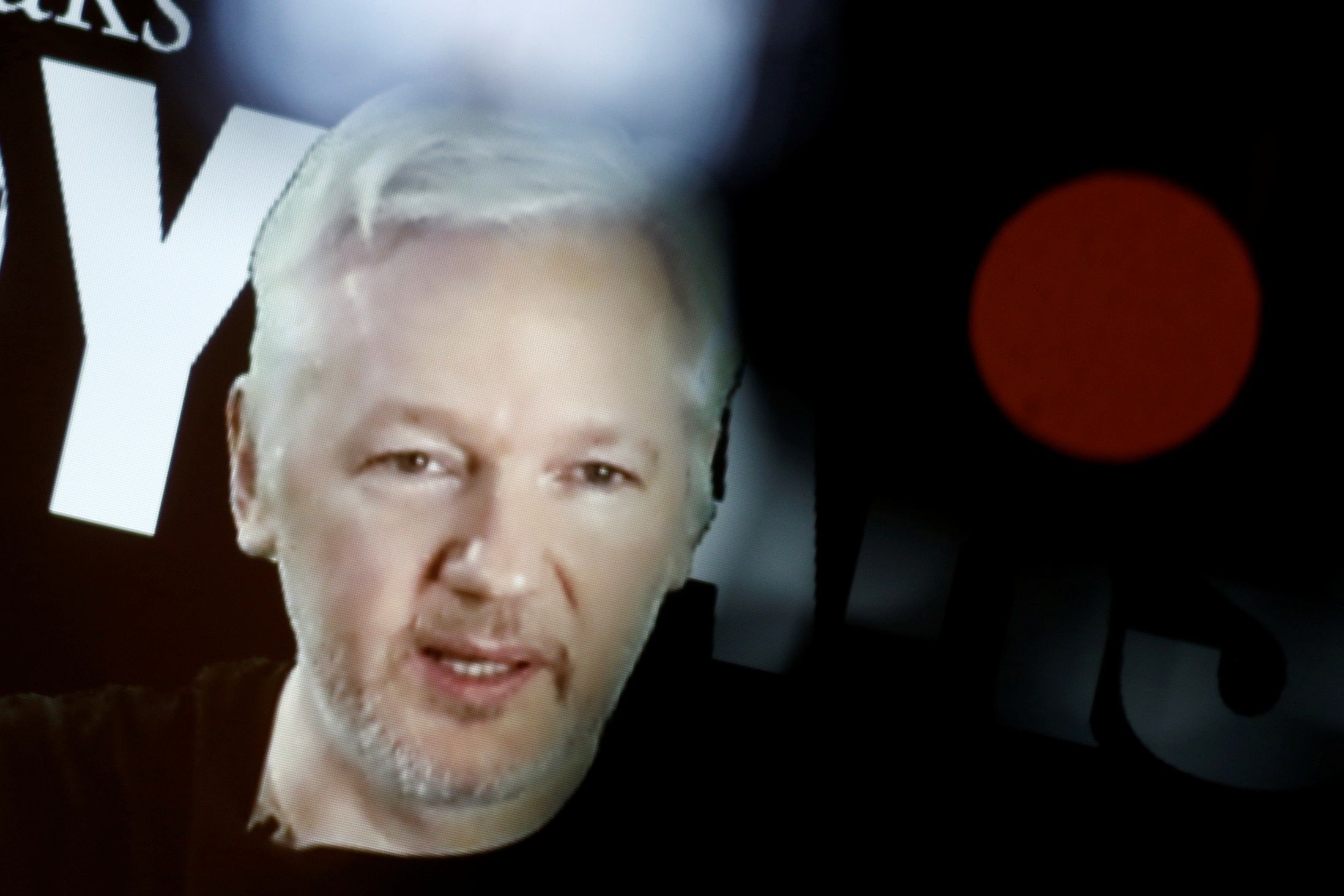 The founder of whistleblowing website WikiLeaks, Julian Assange, has denied that emails leaked from the U.S. Democratic Party (DNC) came with the help of the Russian government.
The DNC has blamed the hack of staff working for their presidential candidate Hillary Clinton on Russian hackers, who allegedly then handed the information to WikiLeaks in a bid to sabotage Clinton's campaign. A joint-statement from the U.S. Office of the Director of National Intelligence and the U.S. Department of Homeland Security said last month that the nation's intelligence community was "confident" the Russian state was behind the leaks.
In a preview of an exclusive interview with Assange, to be broadcast on Russian state-run news channel RT, the WikiLeaks founder denied the claims.
"The Clinton camp has been able to project a neo-McCarthyist hysteria that Russia is responsible for everything," Assange is quoted as saying, referring to the historical efforts by Republican Senator Joseph P. McCarthy in the 1950s to persecute apparent sympathizers of communism and the Soviet Union.
"Hillary Clinton has stated multiple times, falsely, that 17 U.S. intelligence agencies had assessed that Russia was the source of our publications. That's false—we can say that the Russian government is not the source," Assange added.
Assange, gave the interview to RT at the Ecuadorian Embassy in London, where he has been for four years due to a warrant for his arrest for an alleged sexual assault in Sweden.
Assange claims the accusations are fabricated and that he fears that if he were to leave the embassy, he would be extradited to the U.S. and castigated for the activities of WikiLeaks.