Assange Plans to Travel to Ecuador if Free to Leave London Embassy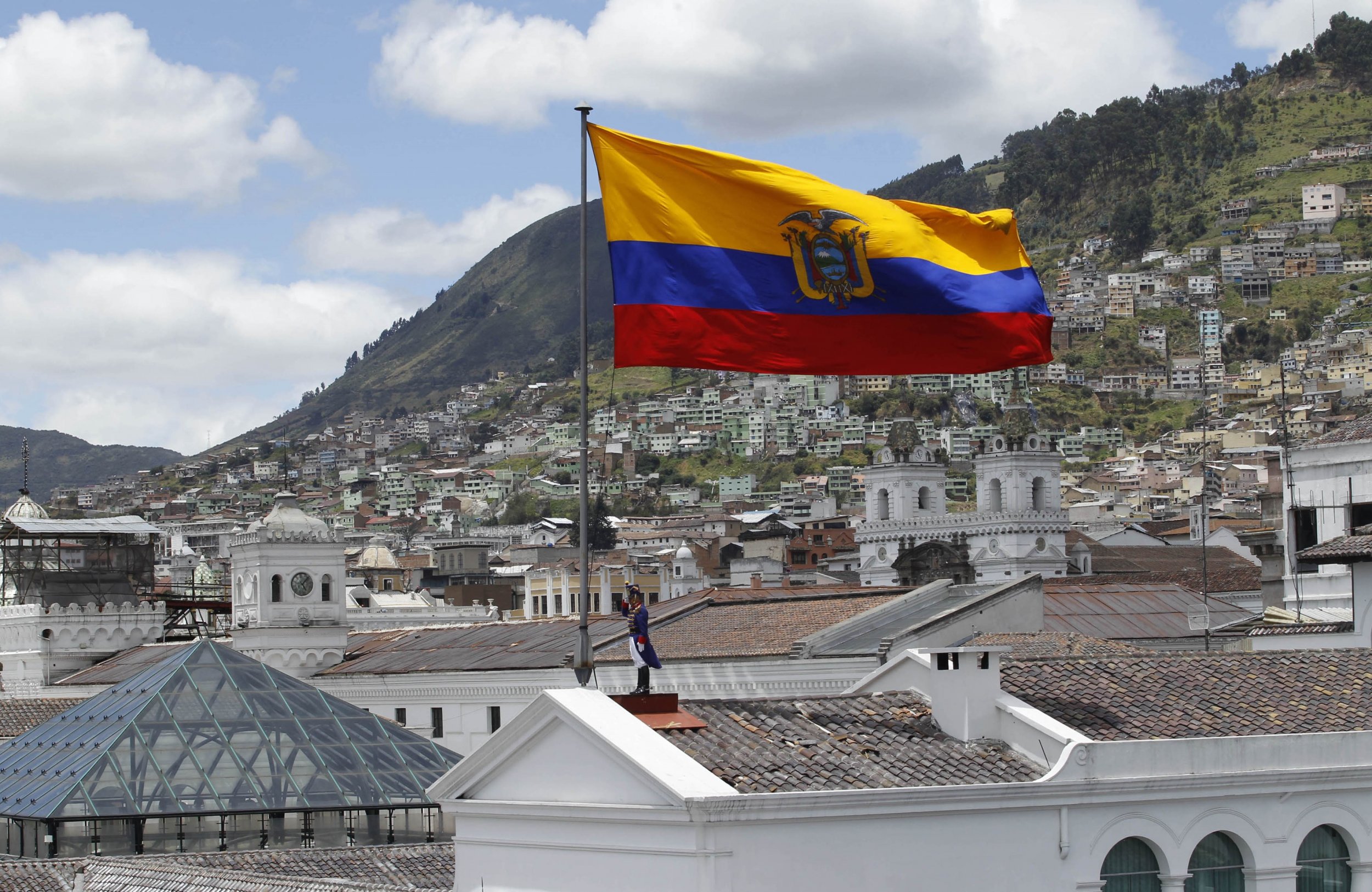 Julian Assange, founder of the whistleblowing organisation WikiLeaks, plans to travel to Ecuador upon leaving the country's London embassy, one of his lawyers tells Newsweek.
Assange has sought asylum at the Ecuadorian embassy since 2012 to avoid extradition to Sweden where he is wanted for questioning over accusations of molestation made in 2010, however a United Nations panel is expected to rule the embassy detention as unlawful. This could pave the way for Assange leaving the embassy on Friday, 5 February, without the risk of being arrested by U.K. police.
Melinda Taylor, a lawyer on Assange's legal team, says that if there is a positive ruling for Assange she expects Sweden and the U.K. to respect their international obligations and comply with the outcome and allow him to leave freely. If this is the case, Taylor expects him to seek safe passage to Ecuador.
"If WGAD issues a positive determination, Mr. Assange expects the United Kingdom and Sweden to ensure that he can immediately exercise his right to personal liberty, in a manner which is consistent with his right to safety and protection from retaliatory acts associated with his groundbreaking work at WikiLeaks in exposing government violations and abuses," Taylor tells Newsweek .
"This would be best achieved through granting his safe passage to Ecuador, and to that end, he expects his confiscated passport to be returned to him immediately."
In a statement released on Thursday, Assange said he plans to leave the embassy on Friday regardless of whether the U.N. Working Group on Arbitrary Detention rules in his favour or not. Shortly after, the BBC reported that it expects the U.N. panel to declare the detention unlawful .
The U.N. has refused to confirm or comment on the BBC report but announced a decision will be announced at 10am (GMT). Similar rulings from the panel have resulted in the release of Burmese stateswoman Aung San Suu Kyi from house arrest in 2010 and Washington Post journalist Jason Rezaian from imprisonment in Iran earlier this year.
No charges have ever been brought against Assange and the Australian national claims the accusations are part of a conspiracy to force his extradition to the U.S. in order for him to face charges over leaking secret government documents through the WikiLeaks organization.
Various attempts to organize questioning in London have fallen through and Taylor says "a failure to take reasonable and proportionate steps to progress the investigation" on the part of Swedish prosecutors.
"As a result, he has now been detained without charge for longer than the maximum custodial sentence which would potentially apply to the remaining Swedish allegation," Taylor says.
"A gilded cage is still a cage, notwithstanding the nature of the physical premises where Mr. Assange is detained. The constant overt and covert police presence and surveillance are as effective as any prison bars."