Assange Raising 100,000 Pounds for Lifesize Statue of Himself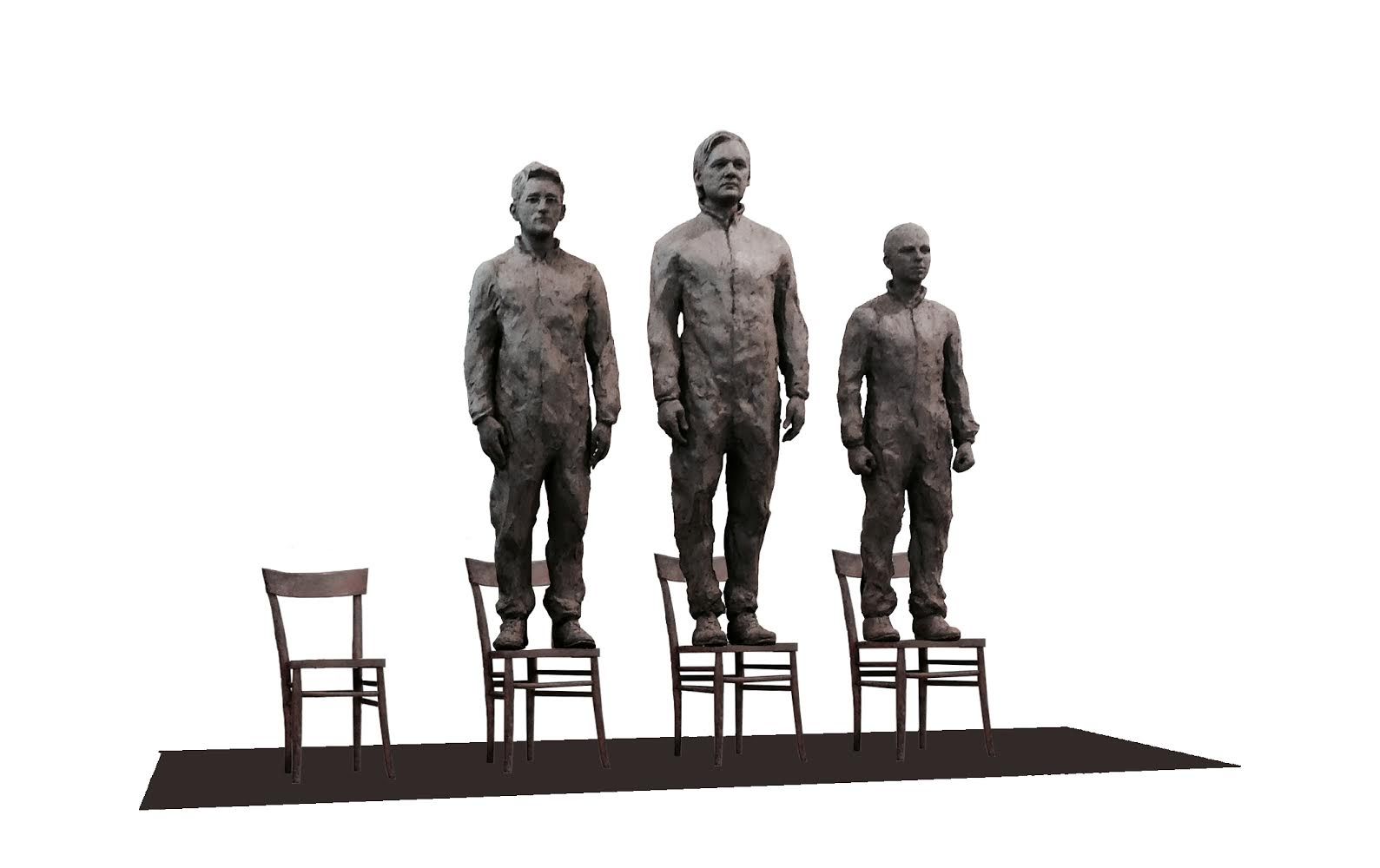 Julian Assange, the founder of secret-spilling website WikiLeaks, has been holed up in the Ecuadorian Embassy in London for the past two and a half years to avoid extradition to Sweden on sexual offense charges. But he has found another way to get his likeness back out into the public: by way of a life-size statue of himself alongside two fellow whistle-blowers, former National Security Agency contractor Edward Snowden and U.S. soldier Chelsea Manning.
The official WikiLeaks Twitter account re-Tweeted a link broadcasting a Kickstarter crowdfunding initiative to raise 100,000 pounds (U.S. $157,157.50) for the statue by January 1, 2015. So far, the project has raised 19,990 pounds ($31,417.28) from 268 backers.
If funded, the statue, titled "Anything to Say?," will be made by Italian sculptor Davide Dormino and cast in bronze. It will depict the three whistle-blowers standing on chairs, with an empty seat placed beside them, which members of the public can climb and stand on.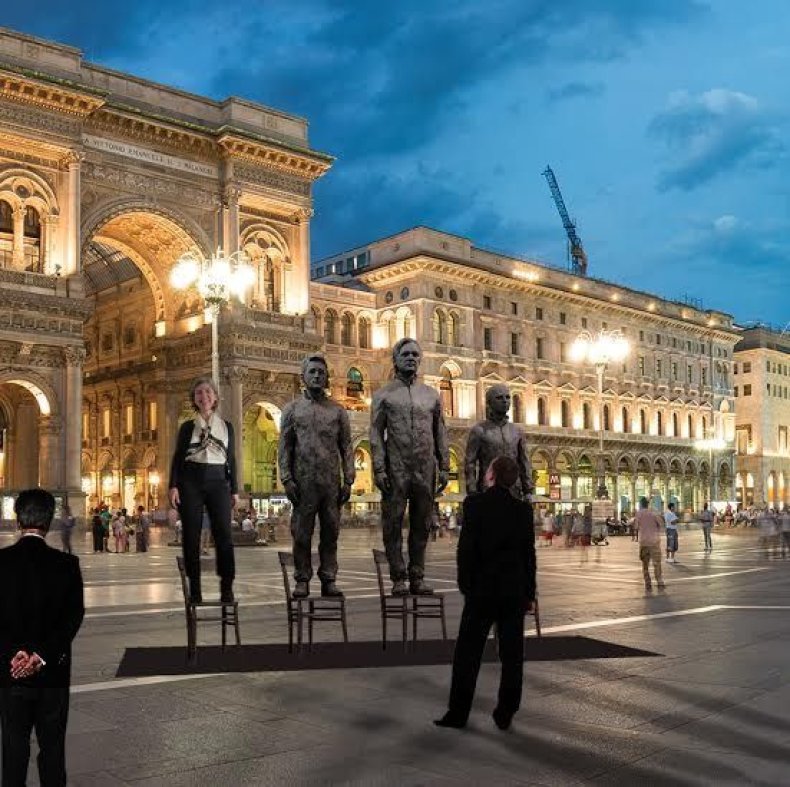 The statue "is not a simple homage to individuals, but to courage and to the importance of freedom of speech and information," according to the Kickstarter page, which was organized by Vaughan Smith, a British journalist who hosted Assange in 2010 while he was out on bail. "This is the reason for the empty chair. Each of us can climb onto it, however uncomfortable and vulnerable, and change our point of view. The work of art will travel from country to country and offer the opportunity for us to hear each other out and think."
Smith told The Independent that most of the 100,000 pounds would go toward transporting the statue for display in multiple cities.
"If you look at the statues we do have, they're mostly of people who've done various things during our past in conflict and killed rather a lot of people. I think it's refreshing to have a statue that's perhaps owned by the public a little bit more," Smith said.