Where Are 'My 600-Lb. Life' Patients Steven and Justin Now? The Assanti Brother Update You've Been Waiting For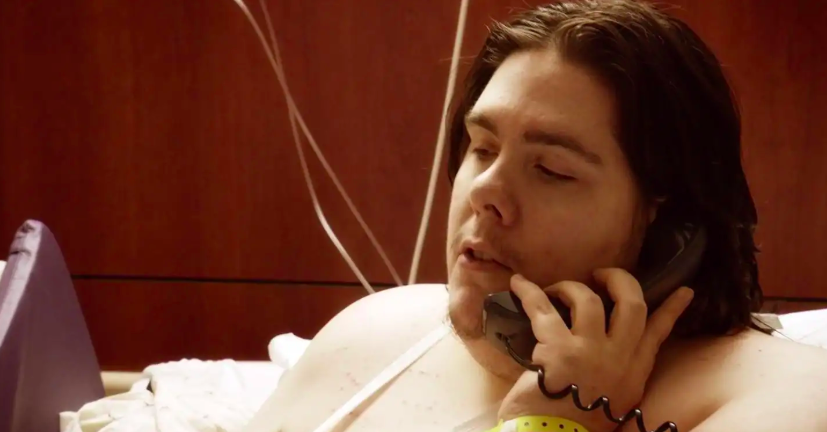 The Assanti brothers are the most unforgettable duo to appear on My 600-Lb. Life. No one has challenged Dr. Younan Nowzaradan like Steven or Justin. The Season 7 episode kicks off with Steven. After previously battling an addiction to prescription drugs, Steven successfully underwent weight loss surgery. This time, the episode will focus on Justin, Steven's younger brother, who will travel down to Houston from Rhode Island to hopefully get the same procedure. According to TLC's description, Steven might sabotage Justin's surgery.
The logline for Wednesday's episode reads: "As Steven heals from his weight loss surgery his brother Justin finally decides to come to Texas to get the same procedure but his feelings toward Steven immediately begin to sabotage his hopes of surgery."
TLC added on Twitter: "The Assanti Brothers are back, and this time it's Justin's turn for surgery. Check in on their weight-loss progress on #My600lbLife: Where Are They Now tonight at 8/7c"
Despite their fragile relationship, Steven tells Justin he'll be there for him if he's approved for surgery. "Do you want me to be there?" Steven asks Justin. "If you want me to be there, I'll be there for your surgery."
Justin isn't sure he wants Steven to be involved. "There are a lot of things I'm not looking forward to right now," he says. "There's a part of me that just wants to forget about going down, and I'm not happy Steven's going to be around because I know he's just going to try to annoy me. But I want to get my life back on track … I'm ready, but I want to get it over with as soon as possible. I want to be done and move back up here to Rhode Island and get as far away from Steven again as possible."
So where are they now?
Steven has found love since My 600-Lb. Life viewers last saw him. Last year, Steven and Stephanie Sanger said "I do" in Iowa. Further information about their relationship is unclear since most of Steven's social media posts are private, but Stephanie is generous with her posts, captioning photos of herself with Steven with things like "I love you."
Justin arguably isn't doing as well. Though he was approved for surgery and underwent the procedure, he dropped out of Dr. Now's program after Steven stole his painkillers.
To find out how it all unraveled, don't miss My 600-lb Life when it airs Wednesdays at 8 p.m. on TLC.