A Texas man has been charged for participating in the Capitol riot and sending a death threat to Congresswoman Alexandria Ocasio Cortez of New York.
According to a criminal complaint, Garret Miller faces five criminal charges, including making threats to injure the person of another; knowingly entering or remaining in any restricted building or grounds without lawful authority; willfully and knowingly parading, demonstration or picketing in any of the Capitol buildings; and obstructing, influencing or impeding any official proceeding.
Twitter screenshots show that Miller responded to Ocasio-Cortez tweeting "Impeach" on January 6 with a defense of pro-Donald Trump rioters and death threat against the progressive lawmaker.
"We acted with honor and we were not armed. We [where] gentle with the police. They murdered a child," he wrote, before adding, "Assassinate AOC."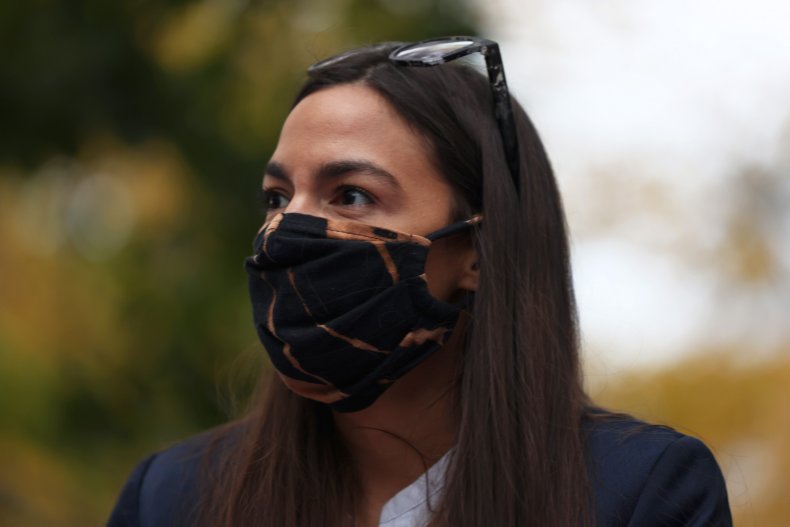 Clint Broden, Miller's attorney, called the threat "an inappropriate comment made in the heat of the moment on Congresswoman Ocasio-Cortez's Twitter feed," according to The Guardian.
"Mr. Miller regrets the actions he took in a misguided effort to show his support for former President Trump. He has the full support of his family and has always been a law abiding citizen," Broden said. "His social media comments reflect very ill-considered political hyperbole in very divided times and will certainly not be repeated in the future. He looks forward to putting all of this behind him."
Authorities have cited Miller's social media posts as evidence that he took part in the Capitol insurrection. On January 2, four days before the riot, the suspect posted to Facebook: "I am about to drive across the country for this trump s**t ... Some crazy s**t going to happen this week ... Civil war could start."
Miller also threatened to find the police officer who shot Ashli Babbitt, one of the rioters, and "hug his neck with a nice rope," according to the criminal complaint. On Facebook, Miller wrote that the officer wouldn't "survive long" in "hunting season" because he "deserve[s] to die."
Babbitt was among five people who died during the insurrection.
On Friday, Ocasio-Cortez responded to a selfie that Miller alleged shared to Facebook that included the caption, "just wanted to incriminate myself a little lol."
"Well, you did!" the congresswoman wrote. "On one hand you have to laugh, and on the other know that the reason they were this brazen is because they thought they were going to succeed."
Trump was impeached by the House on January 13 for inciting the insurrection. The Senate trial is expected to begin in the second week of February.
Newsweek reached out to Alexandria Ocasio-Cortez's office for further comment.