'Assassination of Gianni Versace' Episode 3 Fact vs. Fiction: What 'American Crime Story' Got Right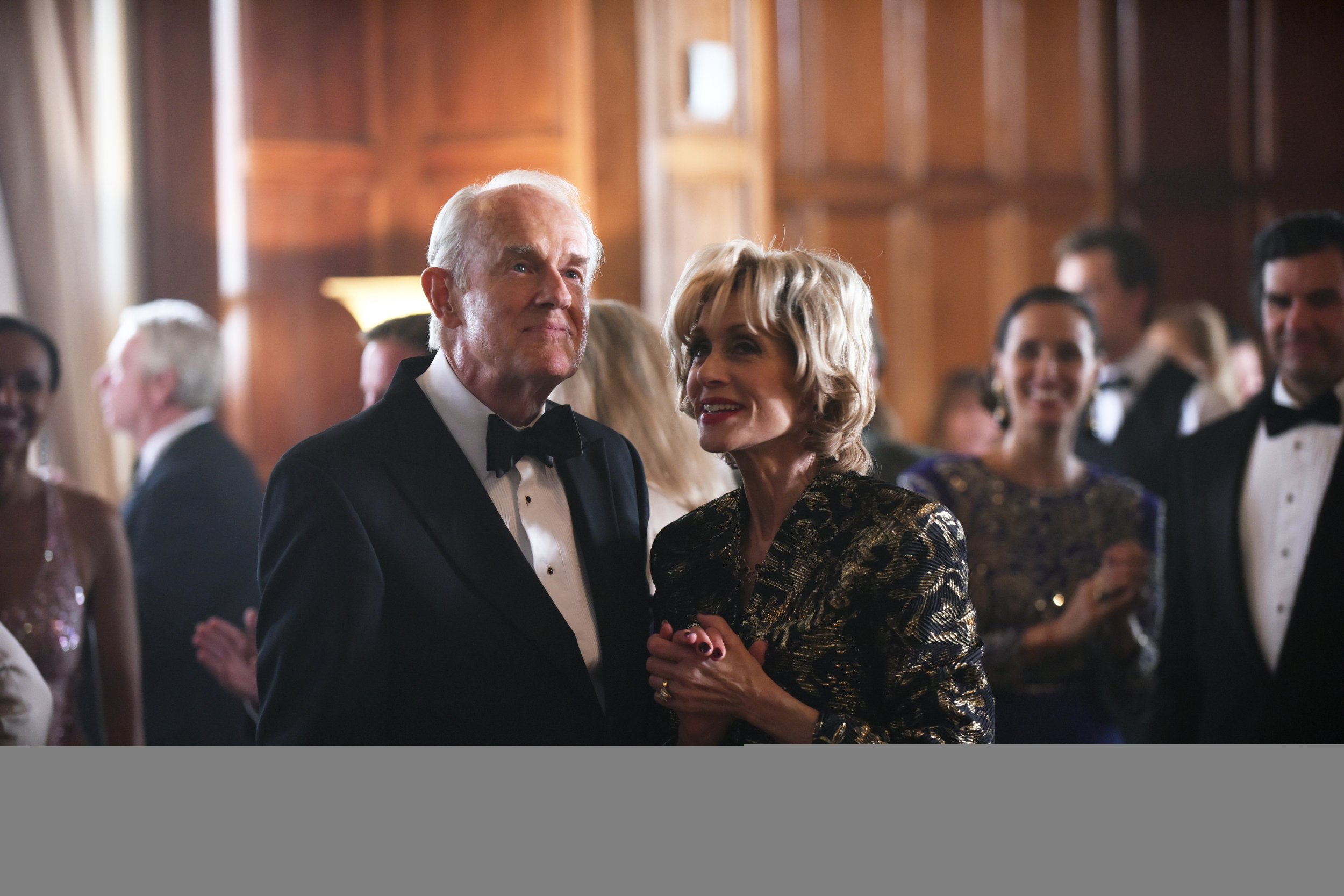 The further you get into The Assassination of Gianni Versace: American Crime Story, the plainer it becomes: This is a show about the murderer, not the man he murdered. In fact, Wednesday's episode, "A Random Killing," didn't feature a single scene with the Italian fashion designer, Gianni Versace (played by Édgar Ramírez), or his sister, Donatella (Penélope Cruz).
Instead, director Gwyneth Horder-Payton and writer Tom Rob Smith slowly piece together the events leading up to serial killer Andrew Cunanan (Darren Criss) arriving in Miami, where he would shoot Versace in July of 1997. Two months before that, he was in Chicago, where he took the life of his third vicitim, Lee Miglin, and from there he drove to New Jersey, where he killed cemetery caretaker William Reese.
Here's what episode three got right and wrong.
Marilyn Miglin
The first scene of the episode introduces viewers to Lee Miglin's wife, Marilyn, played byTransparent's Emmy-winning Judith Light. As interpreted by the actress, Marilyn is controlled and dignified, whether talking with neighbors, friends or the police. "I know what people are saying," Light says while talking to an official. "Why hasn't she cried?"
The real Marilyn Miglin was far more emotional in a press conference that happened shortly after the death of her husband. Marilyn, her voice breaking, asked, "What do you say about a man you loved passionately for 38 years?"
But she was criticized for, among other things, dining at a local restaurant days after the killing, and wearing mostly pastels, rather than black. A year later, she would tell the Chicago Tribune that she refused to play the distraught widow: "Weeping publicly wouldn't have been good for me or my family," she said, adding, "I made an effort to be all right, so everyone else could be all right. The minute you start feeling sorry for yourself, everyone else falls."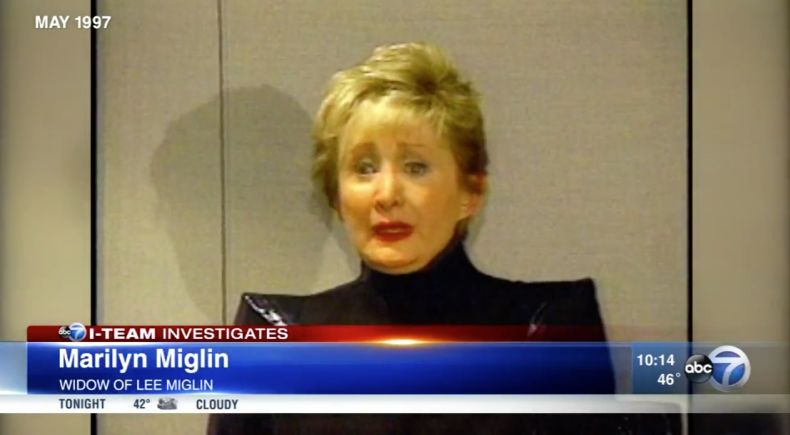 American Crime Story pulled many details from Marilyn's real life. After starting out as a dancer at the historic Chez Paree nightclub in Chicago, she became a fragrance and skin care entrepreneur, eventually selling her products on the Home Shopping Network. On the show, it's an HSN gig that keeps her out of town when Cunanan murders Lee. However, the real Marilyn did not make her TV debut until three weeks after her husband's funeral.
On American Crime Story, a post-murder HSN spot is used as the closing scene of the episode, but the speech Marilyn gives to the audience probably didn't happen. The real woman refused to discuss her husband's death publicly for a year, and when she finally did, to the Chicago Tribune, it was to talk about the difficulty of appearing on HSN so soon after the crime. "I just agonized over it, but I was determined to not let adversity affect my life, so I got on that plane feeling more alone than I ever felt in my entire life."
Lee Miglin
Lee and Marylin Miglin were very much the Chicago power couple played by Light and veteran actor Mike Farrell. Like his wife, Lee grew up poor, the son of a coal miner. He got rich on real estate development. As we see in American Crime Story, he was a key advocate for Jim Edgar, the Republican governor of Illinois from 1991 to 1999.
According to journalist Maureen Orth, whose 1999 book Vulgar Favors is the basis for the show, Miglin was closeted but known to be gay within the Chicago LGBT community. The episode fully embraces that rumor, and Miglin's conflicted feelings; we see him praying to God to forgive him his sins, whispering, "I try."
The Cunanan/Miglin Relationship
American Crime Story takes liberties with its depiction of Cunanan and Miglin's alleged sexual relationship. "Next time, a warning would be appreciated," says Miglin when he ushers Cunanan through his front door. "It's sheer luck I have the house to myself." He then invites the killer to spend the night, as a paid escort.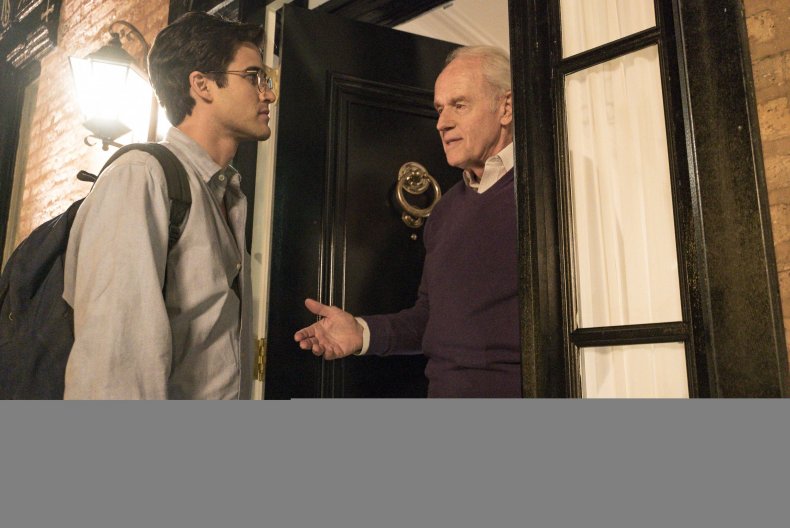 FBI records suggest Miglin and Cunanan did have a previous arrangement for paid sex, and Cunanan was an escort in the years leading up to his killing spree. But both Miglin's family and the Chicago police dismissed the idea of any connection between the two men.
"A lot of false things were brought up," Duke Miglin, Lee's son said in a 2014 interview with ABC, referring to rumors of a possible relationship. "It was very hurtful. They were a tax on me that I really did not appreciate and still don't."
"I can tell you unequivocally that we have not found a link between Andrew Cunanan and anyone in the Miglin family," Matt Rodriguez, former Chicago police superintendent, said in July 1997.
The interpretation of American Crime Story is that Rodriguez (played by Alex Fernandez) struck a deal with Marilyn to keep the true details of her husband's killing under wraps, to protect the family name.
Some kind of connection between Miglin and Cuanana certainly answers key questions from the investigation, including no evidence of a forced entry, Cunanan's knowing when Marilyn would return home, and why he would even target Miglin in the first place.
The Sky Needle
Though the show's conversation between Miglin and Cunanan concerning his architectural ambitions is fabricated, the Sky Needle was a real, unfinished real estate project. Miglin and his business partner, J. Paul Beitler, proposed a plan in 1989 to build the world's tallest building at the corner of Madison and Wells streets. As Criss's Cunanan notes, this would have been five blocks away from the famed Sears Tower.
The Body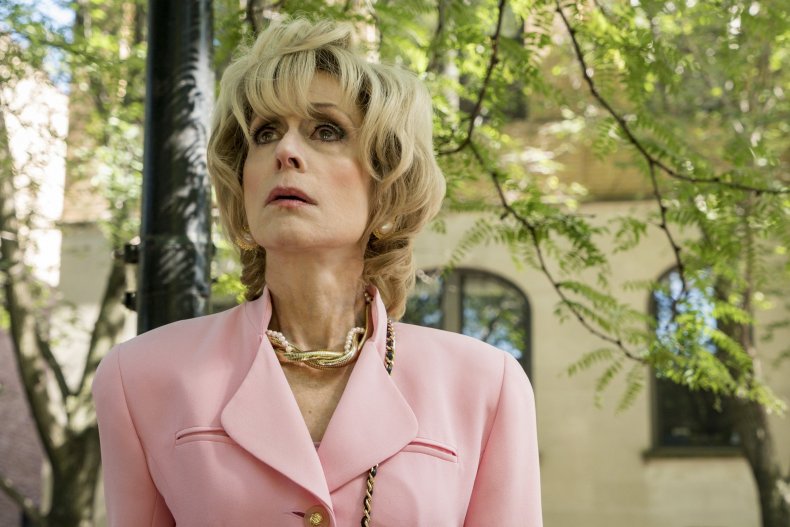 Perhaps out of respect to Miglin's family, "A Random Killing" lacks a definitive shot of the most-talked-about detail of the killing—the condition of Lee's body when he was discovered. However, the main details are conveyed.
Miglin, 72 at the time of his death, was found in his garage, his feet bound and his head wrapped in duct tape, save for two nostril holes for breathing. Whether or not Miglin allowed Cunanan to tie him up willingly—as we see him do in the episode—is unknown. (Cunanan's interest in S/M roleplay was well-documented, and we already saw him use tape to wrap the head of a customer in Miami in episode two.)
Miglin's autopsy determined cause of death to be repeated stab and slash wounds, as well as blows to his chest. Cunanan reportedly used a screwdriver, a gardening saw and a bag of concrete for weapons. This, too, we see in the episode. "He died a worse death than Christ," Miglin's 96-year-old mother said in 1997, according to the Chicago Tribune.
Very few reports include the detail that Miglin's body was found surrounded by gay porn and in women's underwear, as American Crime Story's Cunanan promises he will do right before he kills him. Writer Corky McGraw wrote in his essay, "Revisiting Andrew Cunanan (Vol 2)," that "some gay porn magazines were not very far away" from the body.
The show leaves out one detail mentioned by most initial reports: Cunanan covered Miglin's body in brown paper after he finished killing him. Before Criss leaves the scene of the murder on the show, the camera pans back, allowing viewers to fill in the blanks for themselves.
The Miglin's House
Police did report physical evidence suggesting Cunanan roamed through the Miglin home after the killing , as we see Criss do. The little details Light's Marilyn discovers—a sliced roast ham, melted ice cream on the counter, whiskers in the bathroom sink and a dirty bathtub—are pulled straight from police photos of the crime scene.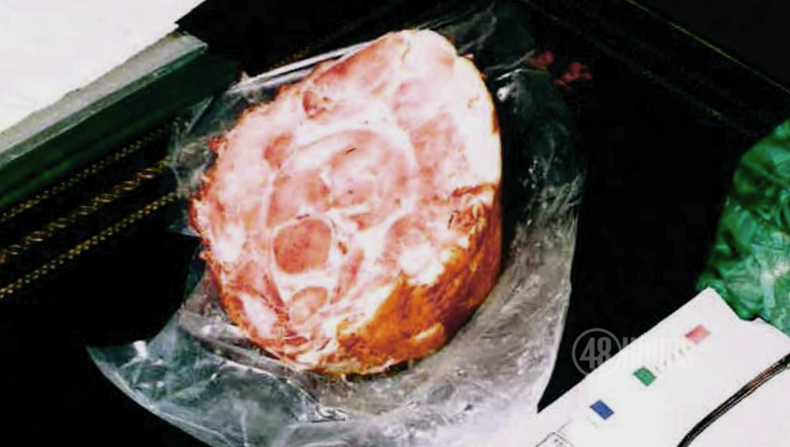 And, as she reports in the episode, Cunanan stole $2000, leather coats, suits, a gold coin (which he later pawned, using his real name, in Miami) and Miglin's 1994 Lexus.
The Cars
Police did find a red Jeep with a Minnesota plate that belonged to Cunanan's friend, Jeff Trail, around the corner from Miglin's house. Cunanan was already wanted for the murder of Trail and David Madson, and the police and FBI realized Miglin's killer had to be Cunanan.
Authorities were able to trace Miglin's phone in his stolen Lexus, which was heading east until Cunanan heard a news radio report that said Philadelphia police were tracking attempted phone calls made from the car. According to Orth, Chicago County sheriff Randall Schwegman told the Minneapolis Star-Tribune, "Everyone who was working on [the case] was outraged. Once [Cunanan] heard that, he'd have been a fool to use the phone."
William Reese
Cunanan needed a new car, and 45-year-old William Reese was the unlucky owner of the one he ended up stealing. American Crime Story embellishes the moment. In the episode, Cunanan deliberates over possible vehicles at Finns Point National Cemetery in New Jersey, nearly killing an elderly woman before he sees the cemetery's caretaker get into his bright red 1995 Chevy truck. Cunanan follows Reese to his office.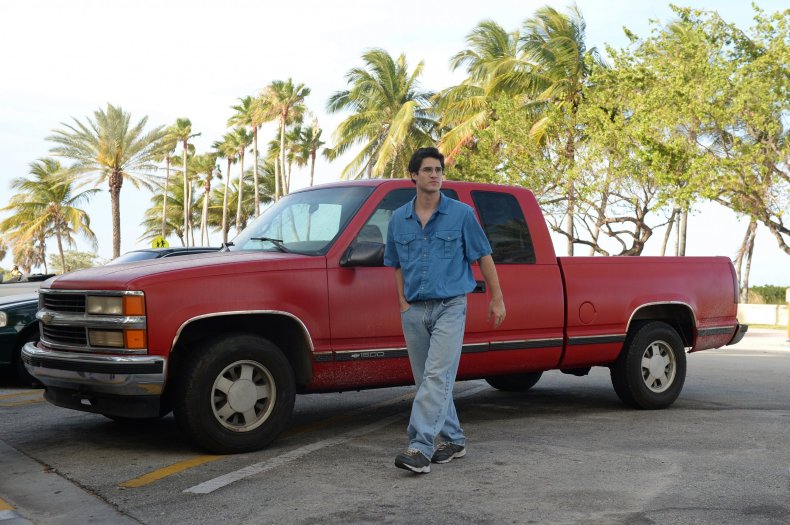 On May 10, 1997—five days after Miglin's killing—Reese's body was found lying in a pool of blood in his office building's basement, shot in the head by the same gun that would later kill Versace. The door to the caretaker's office was left open, and the radio was on. His truck was gone, and Miglin's Lexus remained. Reese's killing, unlike Miglin's, was straightforward: He was killed, cleanly, for his car.
As with all of the episodes, American Crime Story takes liberties with the conversations between Cunanan and his victims; much of the dialogue is based on speculation. For example, Reese (played by Gregg Lawrence) appeals to Cunanan's humanity: "Sir, if you're thinking of killing me, please hear this, I'm a married man, we have a son Troy, and I'd very much like to see them again." Reese did leave behind a wife and a 12-year-old, but we'll never know what he actually said since Cunanan is also dead.