'Assassin's Creed Odyssey' DLC: New Lost Tales Of Greece Episode Coming May 14
In previous installments of Assassin's Creed Odyssey 's episodic DLC "The Lost Tales of Greece", players have put on a play ("The Show Must Go On"), visited a poetry festival ("A Poet's Legacy"), infiltrated the underworld ("A Friend Worth Dying For"), recovered the staff of Hermes Trismegistus ("The Heir of Memories") and been tested by the goddess Athena ("A Divine Intervention"). In "One Really, Really Bad Day," the newest "Lost Tales of Greece" coming to the May Odyssey update, you'll chase down an impostor out to ruin your reputation.
New "Lost Tales Of Greece" Episode Coming to Assassin's Creed Odyssey
The official announcement from Ubisoft has a more detailed description of what's in store for the latest Assassin's Creed Odyssey DLC. " You receive a frigid welcome in a small village in Lokris as you discover that an imposter has been posing as you, tarnishing your good name. You will need to figure out who this person is, bring an end to their scheme, and clear your name."
The "One Really, Really Bad Day" DLC will return players to the Lokris region in Northern Greece, an optional area accessible fairly early in the main campaign. Lokris is mostly rural, with two towns. To hunt down your impostor and play the DLC, you'll first need to reach Chapter 5 in the main Assassin's Creed Odyssey campaign.
"One Really, Really Bad Day" will be released on May 14 along with a number of other updates, tweaks and added content. The May update will also include the Herakles Character Pack (gear set, mount and axe) and the hero Herakles himself.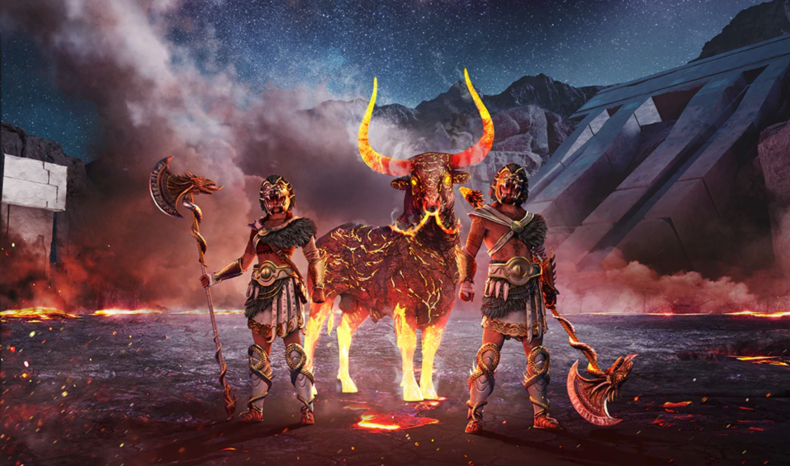 Also included is the Hydra Naval Pack. "To be near the Hydra means your fate is sealed. To become the Hydra means you have control over fate itself," Ubisoft describes. The Hydra Naval Pack includes a ship design, figurehead and a crew theme.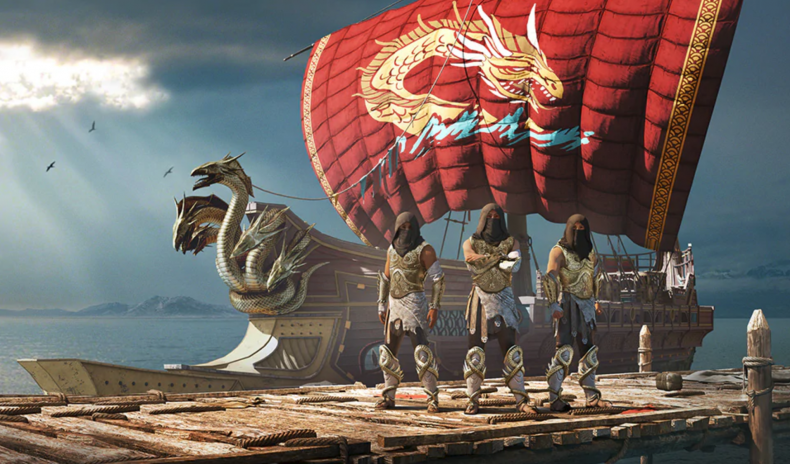 Assassin's Creed Odyssey May Update Notes
In addition to DLC content in the May update, Ubisoft announced details on Title Update 10, which will make fixes and improvements to Odyssey, including:
Unique Legendary Lieutenants now scale with the player level, including increasing perks.
Anigmata Ostrakas now include indication of their region.
A "visual hint" has been added to items assigned on another loadout.
There will now be fewer weekly contract objectives, making them faster to complete.
Assassin's Creed Odyssey Title Update 10 doesn't yet have a release date, but is expected to drop in late May.