'Assassin's Creed Odyssey' Name Leaks Ahead of E3
It's almost E3, which means video game leaks are everywhere. We've already seen a few major ones from sources like Walmart Canada, industry insiders and more. The latest leak, from French website JeuxVideo-Live, reveals minor information about the next Assassin's Creed game.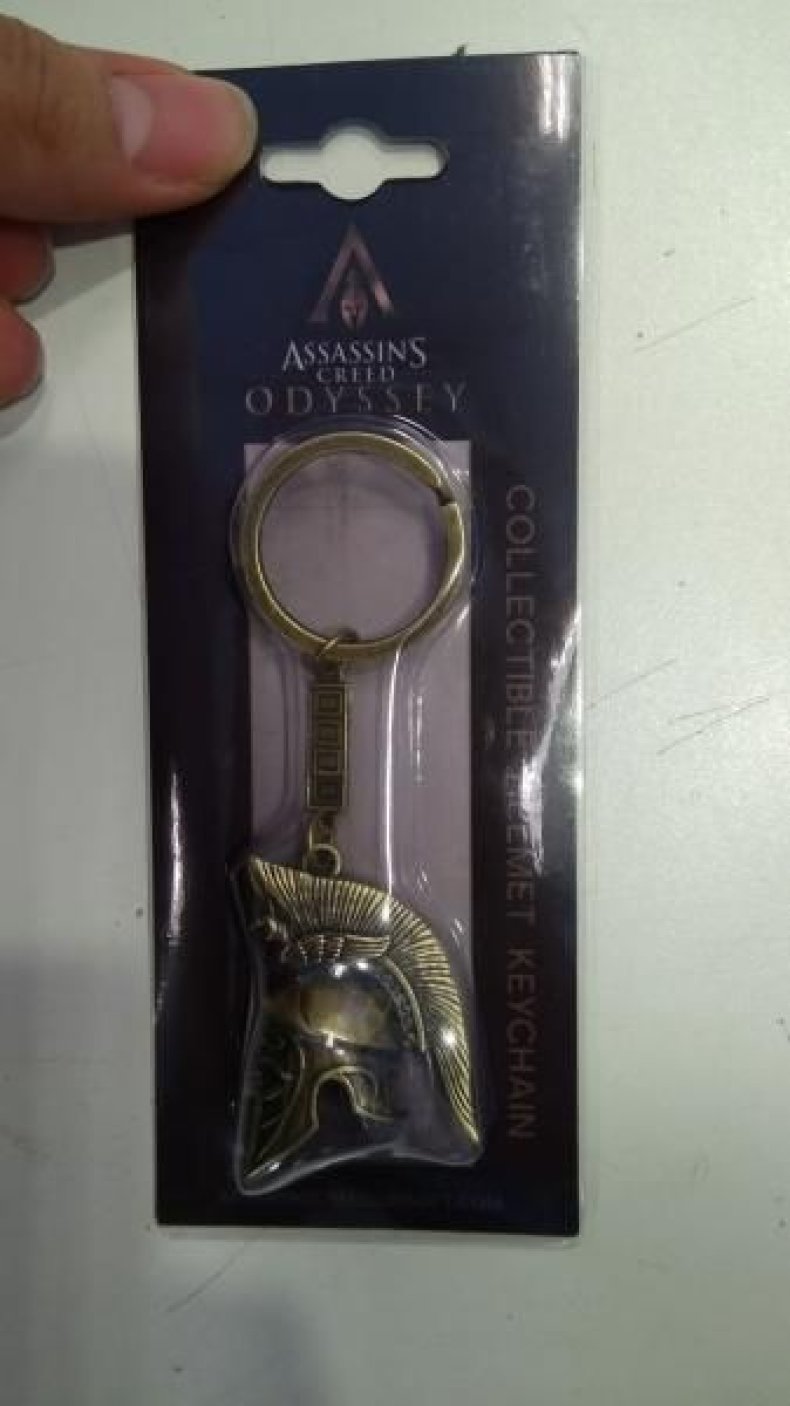 According to the image above, the next Assassin's Creed game is called Assassin's Creed Odyssey and is set in Ancient Rome. This information comes by way of a keychain with Assassin's Creed Odyssey on it that features a galea, or ancient Roman soldier's helmet.
Before we go crazy, let's look up some facts. Assassin's Creed Origins takes place from 49 to 47 B.C.E. What was going on in Ancient Rome around that time? Oh, one of the most famous assassinations of all time. Julius Caesar was assassinated in 44 B.C.E which was one of the driving catalysts for the formation of the Roman Empire in 27 B.C.E. If there's a time and place for an Assassin's Creed game, it seems like this would be it.
What we can't tell from the keychain is if Assassin's Creed Odyssey will feature Bayek, the protagonist from Assassin's Creed Origins. The timeline is right for him to show up, and Egypt is just one boat ride across the Mediterranean. If he isn't the main protagonist of Odyssey, it's probably a safe bet he'll make an appearance.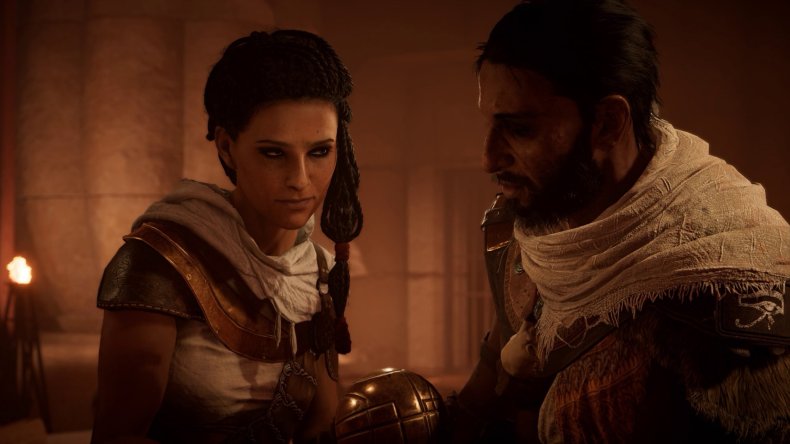 What makes more sense, given the ending to Assassin's Creed Origins, is that Odyssey will take place after the Caesar assassination and will star Aya. Aya was responsible for the death of Caesar at the end of Origins and for building up an Assassin Brotherhood outpost in Rome. A game following this story seems the most likely scenario.
If you think this is a weird source for a leak, Ubisoft historically has had information leak from odd places in the past. Exactly one year ago yesterday, Bayek was leaked thanks to a GameStop t-shirt.
Like any leak, this information should not be taken as fact until it has been confirmed by Ubisoft. Expect to learn more about the next Assassin's Creed game at Ubisoft's press conference on June 11. The conference will begin at 4 p.m. EDT, and will be streamed online.
So what do you think? Are you interested in knowing more about this year's Assassin's Creed game? Do you think our guesses are correct, or do you have a better one? Let us know your thoughts in the comments section below.