'Assassin's Creed Odyssey' Patch Notes: 1.04 Update Released
Assassin's Creed Odyssey just updated to version 1.03 two days ago, and is already releasing a new patch. Update 1.04 doesn't fix as many issues as 1.03 did, but does add some smaller changes and stability upgrades.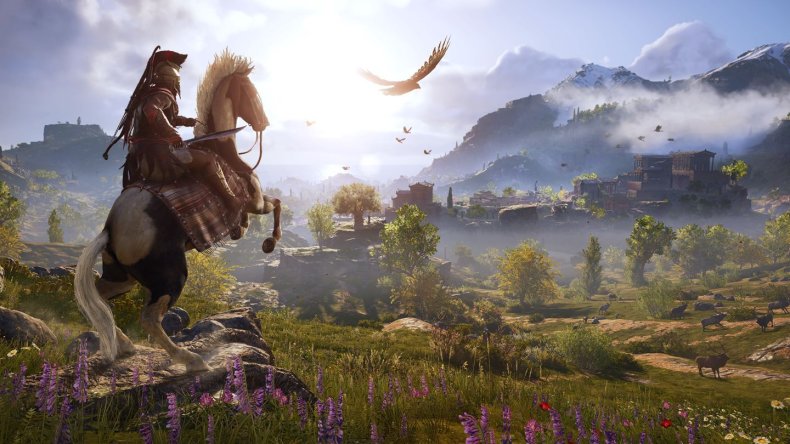 Interestingly, the 1.04 patch will only release on PS4 and Xbox One, skipping PC entirely. It's possible the issues fixed in the 1.04 update weren't issues on the PC version to begin with, or the PC version will receive a separate update addressing issues unique to the platform at a later date.
Assassin's Creed Odyssey 1.04 Patch Notes
The 1.04 update is very small, coming in at 0.1GB on Xbox One and 0.16GB on PS4. The full patch notes are as follows:
Improving game's stability
Fixed an issue that prevented players to change out of cultist disguise
Fixed an issue that led to crashes to dashboard when starting a New Game on Xbox One
That's it! There's not much included in this update, but that's likely because it came so quickly after the previous update. Expect more changes and fixes in the next one.
The 1.03 patch was much meatier, addressing several game-breaking bugs, texture issues, issues with Cultists not giving rewards, trophies/achievements not unlocking and more. The 1.03 update also provided specific fixes for PC issues. More information on the 1.03 patch can be found on GearNuke.
So what do you think? Have you been loving your time exploring ancient Greece so far? What changes would you like to see addressed in a future update? Let us know your thoughts in the comments section below.