'Assassin's Creed Odyssey' Release Date & RPG Gameplay Revealed at E3
Assassin's Creed Odyssey was a major focus of Ubisoft's E3 press briefing Monday afternoon. A trailer and gameplay demo revealed the game's story, RPG elements and an Oct. 5. release date.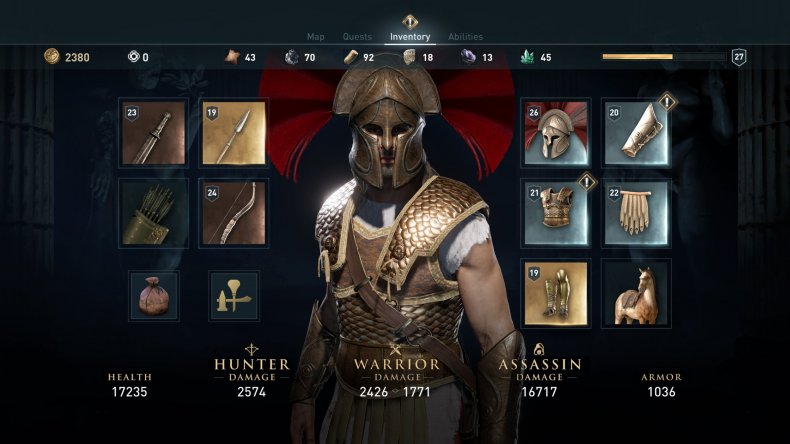 In Assassin's Creed Odyssey , players can choose to take on the role of Alexios or Cassandra. Armed with the mysterious Broken Spear of Leonidas, you must do what you can to turn the tide of the Peloponnesian War. While your journey begins as a mercenary, the narrative expands into an explanation of heritage, family and a deeper connection to your homeland.
Much like 2017's Assassin's Creed Origins , Odyssey features heavy RPG elements. However, this time those mechanics are taken even further with deeper skill trees, more loot to collect and unique dialogue options that help you choose how your character relates to NPCs in the world.
In true Assassin's Creed tradition, much of this information leaked prior to its E3 demonstration. The trickle began with an infamous Walmart Canada listing and evolved into a full plot explanation from the PlayStation Store earlier this week. Having seen what those details look like in action, Odyssey looks to emphasize the elements most appreciated by fans in last year's game. Whether you played Origins or not, its follow up is unquestionably a deeper, prettier and more personalized version of that established foundation.
Assassin's Creed Odyssey comes to Xbox One, PS4 and PC Oct. 5. Those who buy the Spartan or Pantheon Collector's Edition can play on Oct. 2.
What are your thoughts on Assassin's Creed Odyssey after watching the E3 trailer? Will its RPG elements make the game better? Tell us in the comments section!