Does Fighting a Journalist Hurt Your Career? Not If You're a Politician Like Greg Gianforte, According to History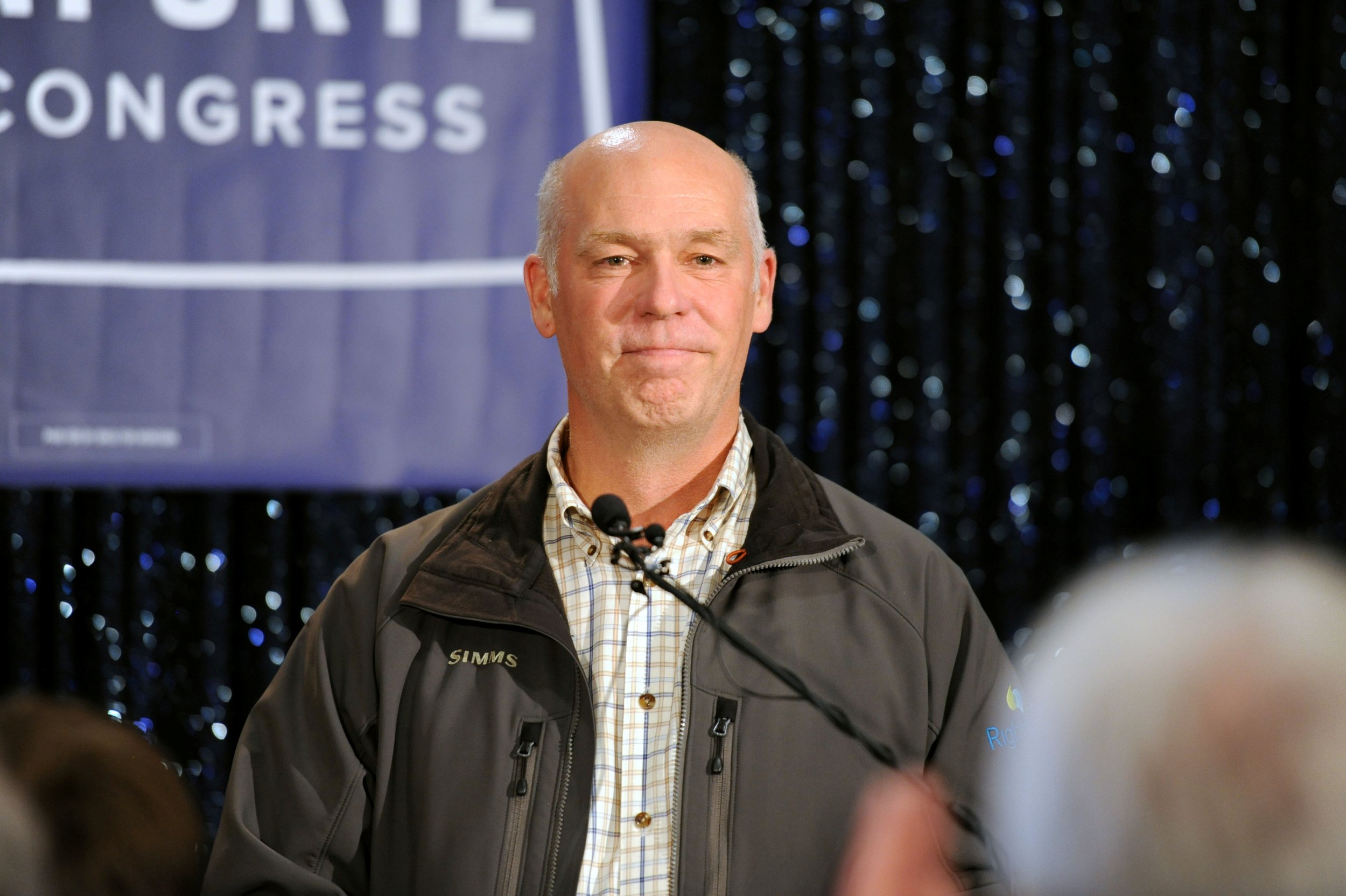 An Alabama city commissioner was walking across a parking lot after a meeting in October 2015 as a local television reporter repeatedly asked him about the recent voter fraud conviction of a woman who had lived with him and worked on his campaign.
"Do you have any plans to resign?" reporter Ken Curtis asked Dothan City Commissioner Amos Newsome, who turned and clawed at Curtis's face, drawing blood. Newsome, a Democrat, was later convicted of assault over the incident.
"I don't have any regrets that I attach to my actions," Newsome tells Newsweek. He doesn't think his conviction for assaulting a reporter, who he says had "ulterior motives" to "harass me," will automatically turn voters against him.
"The voters will care whether or not what happened with the reporter was called for."
Politicians attacking or threatening journalists is an issue that's currently at the center of a national debate, after the Republican candidate for Montana's sole House seat was charged with misdemeanor assault for allegedly slamming a reporter to the ground at an event Wednesday.
"Greg Gianforte just body slammed me and broke my glasses," Guardian reporter Ben Jacobs tweeted after the incident. Jacobs had been questioning Gianforte about the Republican health care plan.
In a statement issued the same night, the Gianforte campaign didn't deny Jacobs's account but countered that the reporter had instigated the altercation by shoving a recorder in the politician's face and asking badgering questions. The next day, Montana voters—two-thirds of whom had voted early—elected Gianforte as their representative to the U.S. House.
While most of the people who voted for Gianforte did so before the brouhaha with the Guardian reporter, and while the state's three largest newspapers withdrew their endorsements of him, some Montanans supported his alleged actions, and it doesn't appear that the incident will hobble him politically.
"Perhaps reporters will respect the people they're interviewing if this happened every now and again," Whitefish resident Dan Cumerford told ABC Fox Montana, adding that he voted for Gianforte even after learning of the assault charge. "Driving in, I heard what happened and I still voted for him."
It is difficult to assess how much damage an accusation of or conviction for assaulting or threatening a reporter can do to a politician's career.
Alaska state Senator David Wilson, a Republican, allegedly slapped Nathaniel Herz, a political reporter for the state's largest newspaper, in the face earlier this month after the reporter wrote a story critical of a bill Wilson introduced. (Full disclosure: Herz is a friend of this reporter.) Wilson took office in January and so won't have to face voters again for four years.
On the other side of the country, another Republican, U.S. Reprepresentative Michael Grimm of Staten Island, once walked up to a reporter who had asked him about federal investigations into his fundraising and said, "Let me be clear to you. If you ever do that to me again, I'll throw you off this fucking balcony." Determining the effect Grimm's threat had on his political career is difficult, because he was indicted on fraud charges three months after the incident and resigned later that year.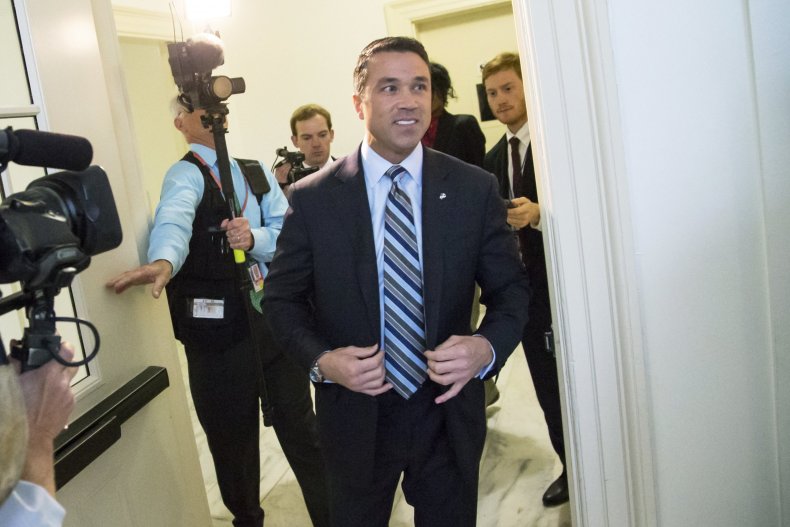 When Donald Trump was running for president, his campaign manager, Corey Lewandowski, was charged with simple battery for grabbing a female Breitbart reporter as she tried to question Trump in March. The case was dropped in April and didn't seem to harm Lewandowski's political career—he kept his position until late June, when Trump fired him after slipping in the polls.
And after the U.S. interior secretary threatened a Colorado Springs reporter who questioned him in November 2012, saying, "If you do that to me again, I'm going to punch you out," he apologized and remained in his position until the next year.
The Committee to Protect Journalists believes press freedom is deteriorating in the U.S.
"We are in the process of launching a project where we will gather data to identify these kind of trends," CPJ program director Carlos Lauría tells Newsweek, adding that the project will list incidents where reporters are targeted, including assaults, threats and insults. CPJ Executive Director Joel Simon says President Trump has undermined journalists and eroded the cultural norms that protect reporters, according to Poynter.
But the impulse to attack a reporter goes back a long time. In the classic political movie Mr. Smith Goes to Washington, the idealistic hero, a freshman U.S. senator, throws knockout punches at three reporters who made him look silly on the front pages of their papers. (Watch the video here.)
In his book Politics and Politicans in American Film, author Phillip Gianos describes the scene and even notes that iconic director Frank Capra regularly cast journalists as punching bags: "One after another, Smith confronts the reporters, punches them (a common action for a Capra hero), then verbally berates them."