Federal Appeals Court Upholds Ban on Assault Weapons, Large-Capacity Magazines
A federal appeals court on Thursday upheld a county-wide ban on assault weapons and limits on magazine capacity. The three-judge panel rendered a unanimous opinion for the court, including the assent of Trump appointee Judge Amy Joan St. Eve.
The U.S. Court of Appeals for the Seventh Circuit found that two Cook County, Illinois residents who sought to challenge these restrictions came "forward with no reason — much less a compelling one," to revisit the court's own precedent establishing such rules as constitutional.
A U.S. District Court judge dismissed the lawsuit last year, and the three-judge panel upheld that ruling on Thursday.
In 2006, Cook County enacted the Blair Holt Assault Weapons Ban, which fined residents up to $10,000 and allowed for six months imprisonment if they were found to possess an assault weapon or large-capacity magazine. Over a decade later, two county residents filed an action in federal court, after years of litigation at the state level, challenging the rules as unconstitutional.
The defendants could ask the judges to rehear the case or call for a full complement of Seventh Circuit judges to reconsider Thursday's decision.
Eric Tirschwell, the managing director of the gun violence prevention group Everytown Law, reaffirmed the decision in a statement to Newsweek.
"As the court recognized, states have broad authority to pass public safety laws to protect their citizens, including laws prohibiting assault weapons and large-capacity ammunition magazines," he said.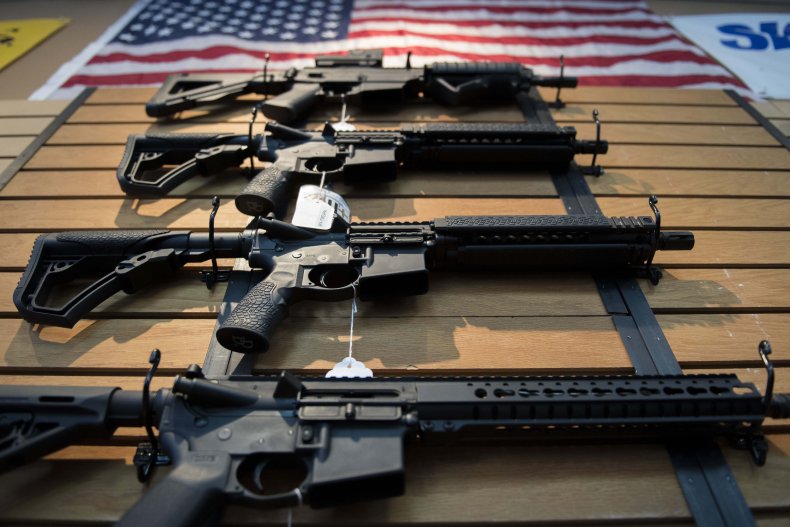 A similar dispute is playing out in California, where a gun-rights group is suing to block the state's assault weapons ban. The action was filed in the same court where a federal judge invalidated California's ban on large-capacity magazines, using some of the underlying reasoning in that case to support their challenge.
Thursday's decision looms large over both gun-rights supporters and gun violence prevention advocates, who are both keeping watch on Capitol Hill as Congress reconvenes and considers new federal gun control legislation.
While none of the bipartisan proposals under consideration involve banning assault weapons or large-capacity magazines, the National Rifle Association has vowed to fight the prospective restrictions, recently deciding to relocate its upcoming board meeting to D.C. at a cost of $100,000 in order to influence the legislative process.
The two main vehicles that have earned support from both sides of the aisle are measures expanding background checks for gun purchasers and a bill that would encourage states to adopt so-called "red flag" laws. Red flag laws allow for courts to order the temporary confiscation of a gun owner's firearm if it is believed that the weapon will imminently be used to cause harm.
Expanded background checks have shown moderate effectiveness in several studies analyzing their impact on gun violence, though they have the support of an overwhelming proportion of the public, including a majority of NRA members.