Assignment Listing 'You Are Mexican and Ugly' Elicits Parents' Anger at NY School
A controversial homework assignment at a New York school left some parents outraged by its "blatant racism" after it was shared to social media.
The worksheet, reportedly assigned by a Spanish teacher at Williamsville Central School District and shared with Buffalo news station WIVB by "concerned parents," asked students to translate sentences from English into Spanish. Among those sentences were "You (friendly) are Mexican and ugly" and "You (politely) are pretty and American."
The words "friendly" and "politely" are included to ask students to decide whether to use the formal Spanish "usted" version of "you" in the sentence.
A Twitter user named Allison Wainick (@Aj_Wflo) shared a photo of the worksheet online and said she was "shocked at this Spanish homework assignment in Williamsville Central School District loaded with such blatant racism. "
On Facebook, another person commented she was in "shock" over the homework, calling it "disgusting and you should know better. As a latina, with biracial children who attend mill and Williamsville south...I'm completely in shock and will be looking for the follow up on this."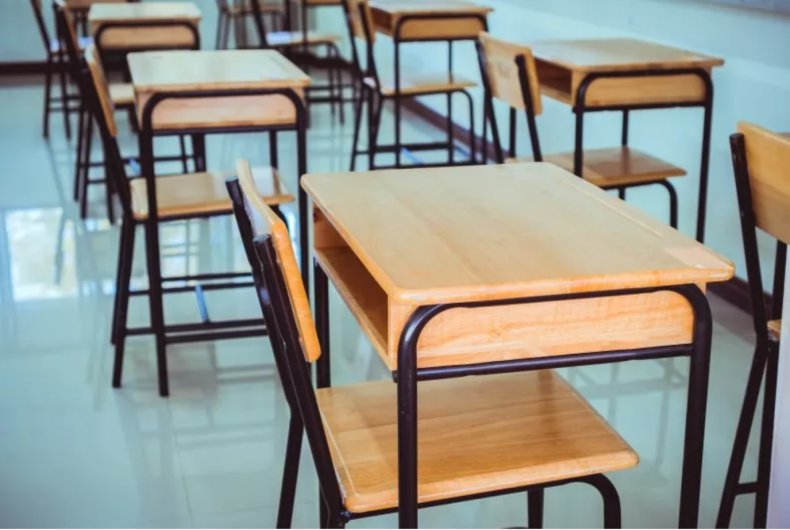 Another person told the school district on Facebook, "We are from Mexico and two children attend WCS, we found this very disrespectful and inappropriate, district should have more control of the information that teachers handle to students."
In response to the controversy, the school district said in a statement that it "is aware of the homework assignment that was posted on social media. This assignment created by the teacher and provided to students was unacceptable."
"We are addressing the situation to ensure this does not happen again," the statement continued. "The District does not condone any instructional material that denigrates our students, families, culture, or beliefs. Our goal as a District is to create an intentionally welcoming learning environment, celebrating our community and its diversity. This assignment fails to meet our standards and will be dealt with appropriately."
During a school board meeting Tuesday evening, the school's superintendent, Dr. Darren Brown-Hall, reiterated the district's statement.
However, not everyone was upset about the assignment. One person commented on Facebook: "It was just an assignment to translate from English to Spanish. The sentences referring to Hispanic people have mean adjectives (although, not all of them) the sentences about white people were more complimentary. I mean, you guys, HORRIBLE things happen in schools daily. This isn't one of them."
It's unclear what, if any, action has been taken against the teacher who handed out the assignment. Newsweek reached out to the district for further information.