Assistant Police Chief Disciplined for Nazi Insignia on His Office Door, Holocaust Jokes
An assistant police chief in Washington state was disciplined in 2021 for placing an image of a Nazi insignia on his door and controversial jokes regarding Nazis and the Holocaust.
Assistant Chief Derek Kammerzell of the Kent Police Department allegedly posted a photo of an SS rank insignia on his door in September 2020. The photo, showing an SS "obergruppenführer" insignia, was taken down four days after it appeared, and Kammerzell was punished to two weeks off without pay in July 2021 following an investigation.
Kammerzell had previously said he did not know what the insignia meant. However, investigators found this unlikely as he had a history of making Holocaust and Nazi jokes during his tenure.
According to The Seattle Times, he had once joked about shaving his facial hair into a "Hitler mustache" while also frequently joking about how his grandfather died during the Holocaust after getting drunk in a guard tower. Because of the specificity of these jokes, investigators found it likely that he knew what the SS rank was supposed to be.
"The fact is that you, an assistant chief, who must lead by example, posted a Nazi insignia on the door of your office," said Kent Police Chief Rafael Padilla according to documents obtained by The Seattle Times. "The insignia you posted is for a high-ranking official with the SS. To associated oneself with the SS, even negligently, is to associate oneself with the most despicable acts that human beings have perpetrated against each other, perhaps ever."
Kammerzell currently helps to oversee the police department's patrol division.
Meanwhile, Jewish community members are expressing outrage over the incident and the former chief's excuse that he did not know what the rank meant.
"These kinds of actions and insensitivity form the basis of what leads to genocide," Max Patashnik, who serves as the director of the Jewish Federation of Greater Seattle's Jewish Community Relations Council, was quoted by The Seattle Times. "The Jewish community relies on law enforcement for safety. I have to ask if people of Jewish descent wouldn't feel uncomfortable knowing this."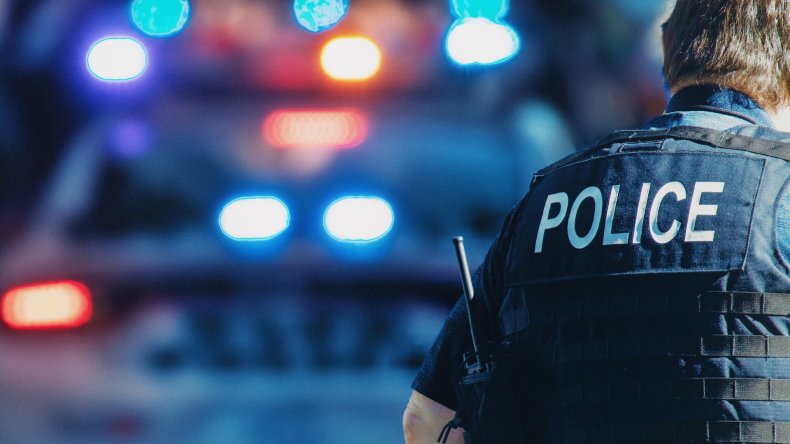 In addition to the two weeks without pay—during which Kammerzell was allowed to take paid vacation to make up his salary—he was ordered to attend "cultural sensitivity training."
The city of Kent, in a statement, said the investigation showed Kammerzell "exercised poor judgment in this situation despite an otherwise stellar 27-year career with the Police Department" and said he has apologized for his conduct.
A telephone message seeking comment left on Kammerzell's line at the Kent Police Department was not returned. Kammerzell told The Kent Reporter in an email last week that he is "deeply embarrassed by this incident."
"I wish I could take it back. I know now what that rank represents, and that is not what I value or who I am," he said.
Kammerzell said years ago someone in the department began to refer to him as the "German general" due to his Germanic heritage and he embraced the nickname.
The Associated Press contributed to this report.