School Shooter Pens Pro-Gun Law Letter, Says He Owes His Life to 'Hero' Educator Who Stopped 2004 Attack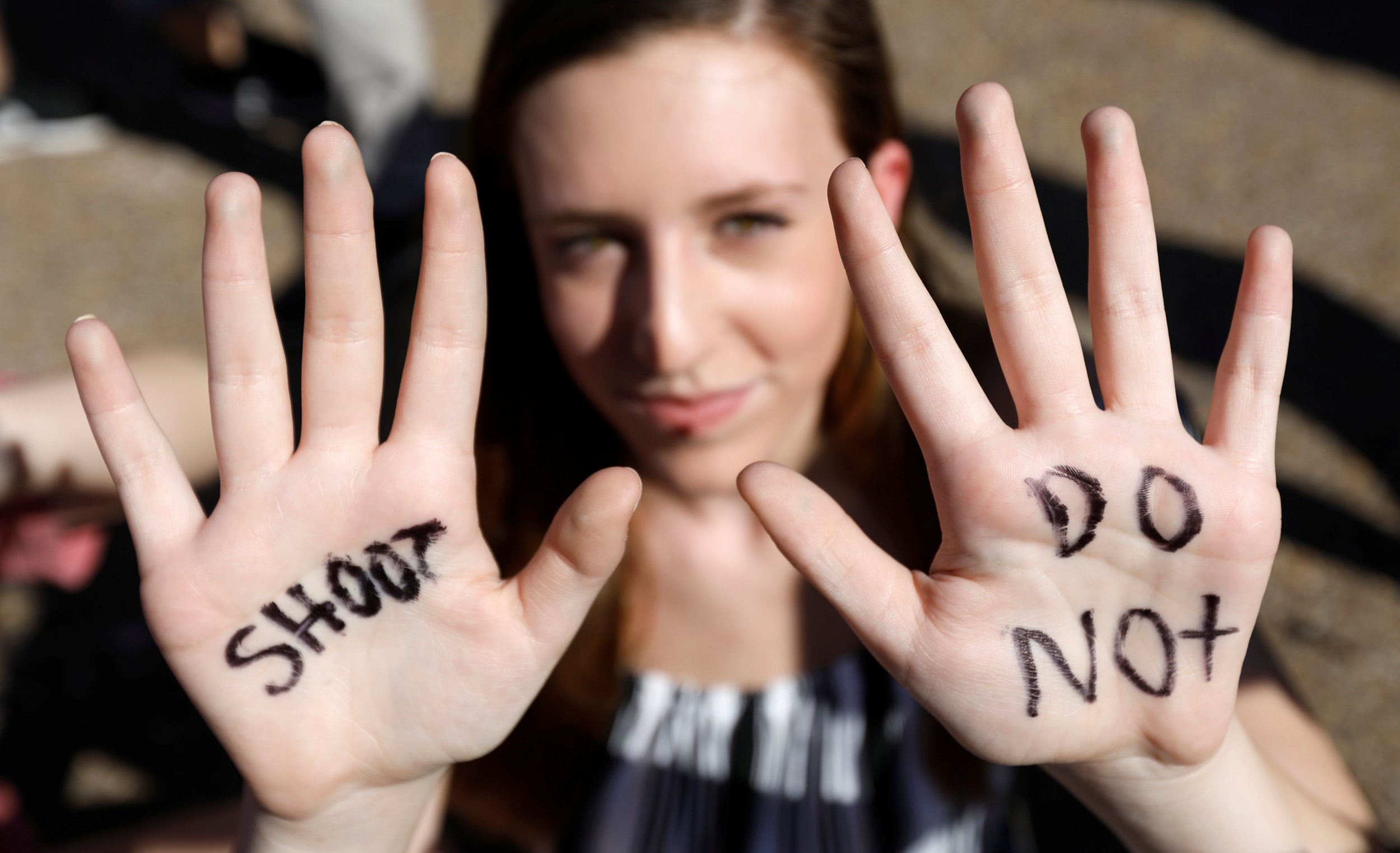 Fourteen years ago, assistant principal John Sawchuk prevented what could have been a mass school shooting in East Greenbush, New York when he tackled a 16-year-old gunman with a pump action shotgun. More than a decade later, the school shooter penned a letter praising Sawchuk for his heroic actions.
"It was a different time," Sawchuk, who just retired, said of the 2004 incident. "It was still the age of innocence, I think. We had the Columbine shooting, but we still had the belief that it couldn't happen to us."
Convicted of attempted murder and reckless endangerment, Jon Romano is currently serving a 20-year sentence at a New York state prison in Coxsackie where he wrote an open letter to the Times Union about his role in the school shooting. In the letter, Romano said he owes his life to Sawchuk.
"I know whenever another horrible shooting happens, he and all of my victims are hurt all over again from what I did to them. I want to take away their pain but knowing that I cannot, I want to prevent others from experiencing this pain," Romano wrote.
The assistant principal was surprised to see the open letter and said he appreciated Romano's regret, as well as the understanding of the damage he caused. "Jon was right—he would have been dead—the police would have shot him," Sawchuk said.
The incident in Columbia High School's hallway felt like it "lasted a lifetime," Sawchuk told Newsweek, but it was 8 minutes. Sawchuk initially thought the first two rounds that Romano fired was an explosion. As he stepped into a hallway filled with smoke, Romano attempted a shot at a classmate.
"I ran into him as he was looking into a classroom, so he didn't see me—he had his back to me—and that's when I put my arms around him," Sawchuk said.
The assistant principal thought he defused the situation with his arms wrapped around Romano, who still held onto the gun. Sawchuk called for help from a nearby teacher who, after a "terrifying" struggle, was shot in the leg.
"If I let go [of Romano], I was going to die," Sawchuk said. "I was just holding onto for dear life as we were struggling, banging into walls, I just knew if I let go, I would be dead."
Sawchuk recalled telling the teenager repeatedly, "It was over with, it was over with." Romano stopped for a moment, which allowed Sawchuk to take him and the shotgun to the ground. Sawchuk dragged the teenager into a room where several teachers were.
When police arrived on scene, they found about 10 shells on Romano and a lot of ammunition. No one else was hurt and the teacher who was hit survived.
In his letter, Romano mentioned the deadly February 14 school shooting in Parkland, where 19-year-old Nicolas Cruz killed 17 students and staff members. Romano praised the efforts of the shooting's survivors, who have become vocal advocates for gun control.
"I believe the students at Marjory Stoneman Douglas High School in Parkland are courageous and inspiring for demanding action from politicians," Romano wrote. "Everyone nationwide should accept nothing less than meaningful, life-saving policy changes from their politicians."
The 2004 event at Columbia High School created a new reality. Four law enforcement officials were stationed in the school, an entry way was built with bulletproof glass and a video surveillance system and an anonymous tip-line were added. Some schools aren't as lucky to take such steps, Sawchuk said, adding that a national movement will force politicians to change.
"It's like, 'here we go,' all over again, he says of each shooting," Sawchuk said.
Update | A previous version of this story incorrectly stated that Jon Romano​ used an AR-15 rifle. The story has been updated to reflect that he used a pump action shotgun.