'The Assistant' Takes on the #MeToo Movement Like No Film Has Before
It's a coincidence that the film The Assistant, released today (January 31), is coming out while the trial against the former film mogul, Harvey Weinstein, is underway. The sexual assault accusations against Weinstein gave rise to the #MeToo movement, which itself inspired The Assistant, starring Julia Garner and directed by Kitty Green—one of the first films to come out after #MeToo that directly tackles the toxic work environment in which many women are forced to work.
"I didn't think they were going to make a movie about it so quickly," Garner told Newsweek Conversations.
In the film, Garner plays a Jane, a recent college graduate who takes a job at a film production company and begins to notice behavior from her boss—who is never physically seen on screen but who is clearly modeled after Weinstein—that leads her to report the behavior she's witnessed to Human Resources. However, Jane's accusations don't inspire action from H.R.
"Lots of people told me they went to H.R. to complain and were shut down," Green said about the people she interviewed while researching the film. She went on to say how "shocked" she was by the sheer repetition of their stories. "Everyone I spoke to had a very similar story," she said. "It's shocking how much self-confidence is lost in assistant work."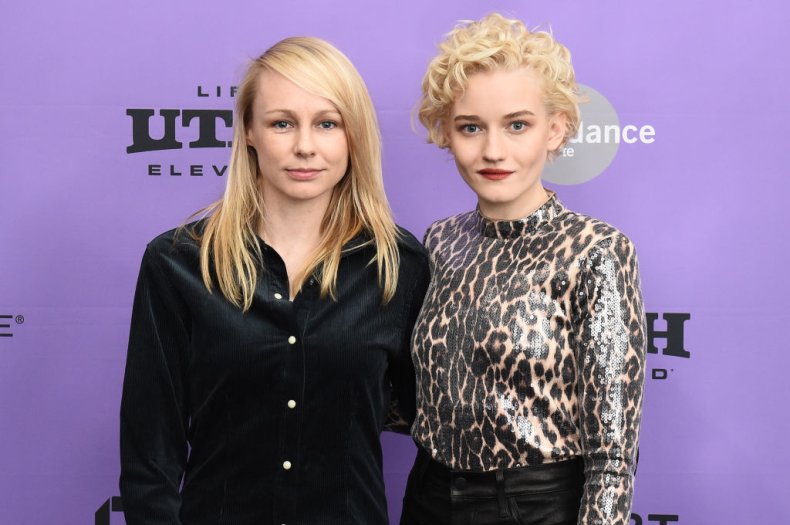 What makes The Assistant so interesting is that it's told entirely through the female employee's point-of-view, something Green did intentionally.
"From day one, I wanted to make a film centered around a woman, especially a woman without power at the lowest level of the corporate ladder. I was very aware that those bad men had had enough screen time," Green said.
Part of what makes Jane's story so compelling is how she decides to handle the abuse she's encountered. Over the course of one day, Jane decides to potentially put her job on the line in order to do the right thing.
"I think extreme situations bring the best and the worst out in people, in a way. You can either be the person who helps someone up or steps over them," Garner said.
As for whether much has changed since the #MeToo movement started, Green says "not enough," but that the "#MeToo movement and everything they've achieved is incredible."
"We need to do more to get more women in the film industry in general and into positions of power. These conversations are just as important as they were pre-all of this," Green said.
Watch Julia Garner and Kitty Green talk more about The Assistant exclusively on Newsweek Conversations.