Study Finds Black Children Respond Differently to Asthma Medication, Suggests More Testing Needed Among Groups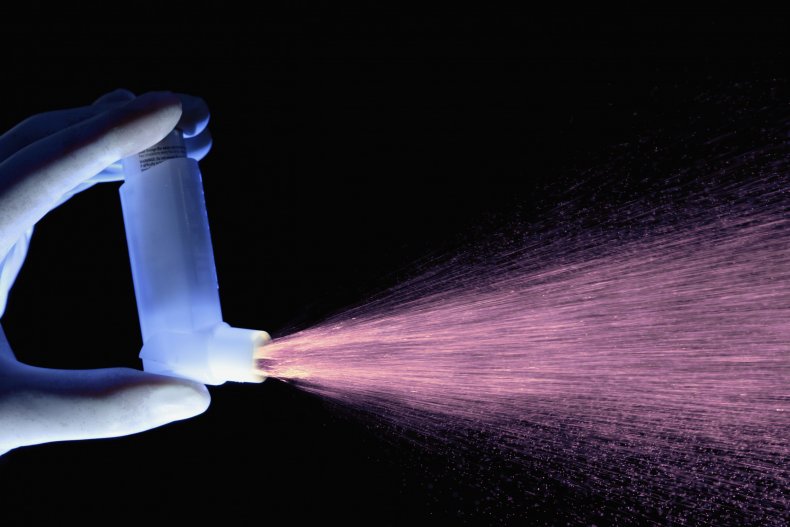 A study published last week in The New England Journal of Medicine has found that black children respond to asthma medication differently than their white counterparts.
Asthma is a disease that affects the lungs and is mostly found in children, according to the Centers for Disease Control and Prevention (CDC). It can cause "wheezing, breathlessness, chest tightness, and coughing at night or early in the morning." Asthma attacks, the sudden onset of these symptoms, can be treated by taking steroids through an inhaler.
The study was conducted primarily by researchers of the National Jewish Health Hospital in Denver where doctors evaluated almost 600 black children, adolescents and adults with asthma, according to a press release. Participants were treated with several strategies, including the typical steroids in an inhaler and also a treatment that added a chemical known as a long-acting beta agonist.
Researchers assessed participants' responses to the different medications by observing several factors including worsening of symptoms and lung function.
Currently, the common belief among most doctors is that "patients with inadequately controlled asthma benefit more from addition of a long-acting beta-agonist" than from other asthma treatments, according to the study's abstract. But this belief was not borne out by the National Jewish Health study's findings.
The research team found that black adults responded similarly to white adults in previous studies, but that black children responded equally to inhaled steroids alone and steroids with the added agonist. Thus, the black children did not respond more positively or negatively to one treatment over the other.
Previous studies that influenced the development of asthma medication did not take race into account, according to the report. Thus, most current medication guidelines are more likely to have positive results for white children than black children.
"These results indicate that asthma treatment guidelines do not necessarily apply to African American children and that physicians should consider alternatives," Dr. Michael Wechsler, a professor of medicine at National Jewish Health and the study's first author, said. "We need to do a better job of understanding how different subgroups respond to asthma treatment."
Of the 25 million Americans with asthma, African Americans are the racial or ethnic group affected the most by the condition, according to the Asthma and Allergy Foundation of America. 13.4 percent of black children have asthma, compared to 7.4 percent of white children. A report from the Asthma and Allergy Foundation of America also found evidence that black people and Puerto Ricans with asthma are also more likely to die from complications resulting from the disease than whites.
Even though the disease is more likely to affect blacks, drastically fewer black participants are tested in clinical trials for asthma medication, according to the study.
"Morbidity from asthma is disproportionately higher among black patients than among white patients," it read, "and black patients constitute the minority of participants in trials informing treatment."
"Asthma is a tremendously variable disease," Wechsler said. "We need to more closely study subgroups of asthma patients, especially those disproportionately burdened by disease, such as African Americans."