Aston Martin's 1,139-hp, F1-inspired Valkyrie Spider Delivers Top Down On- and Off-Track Fun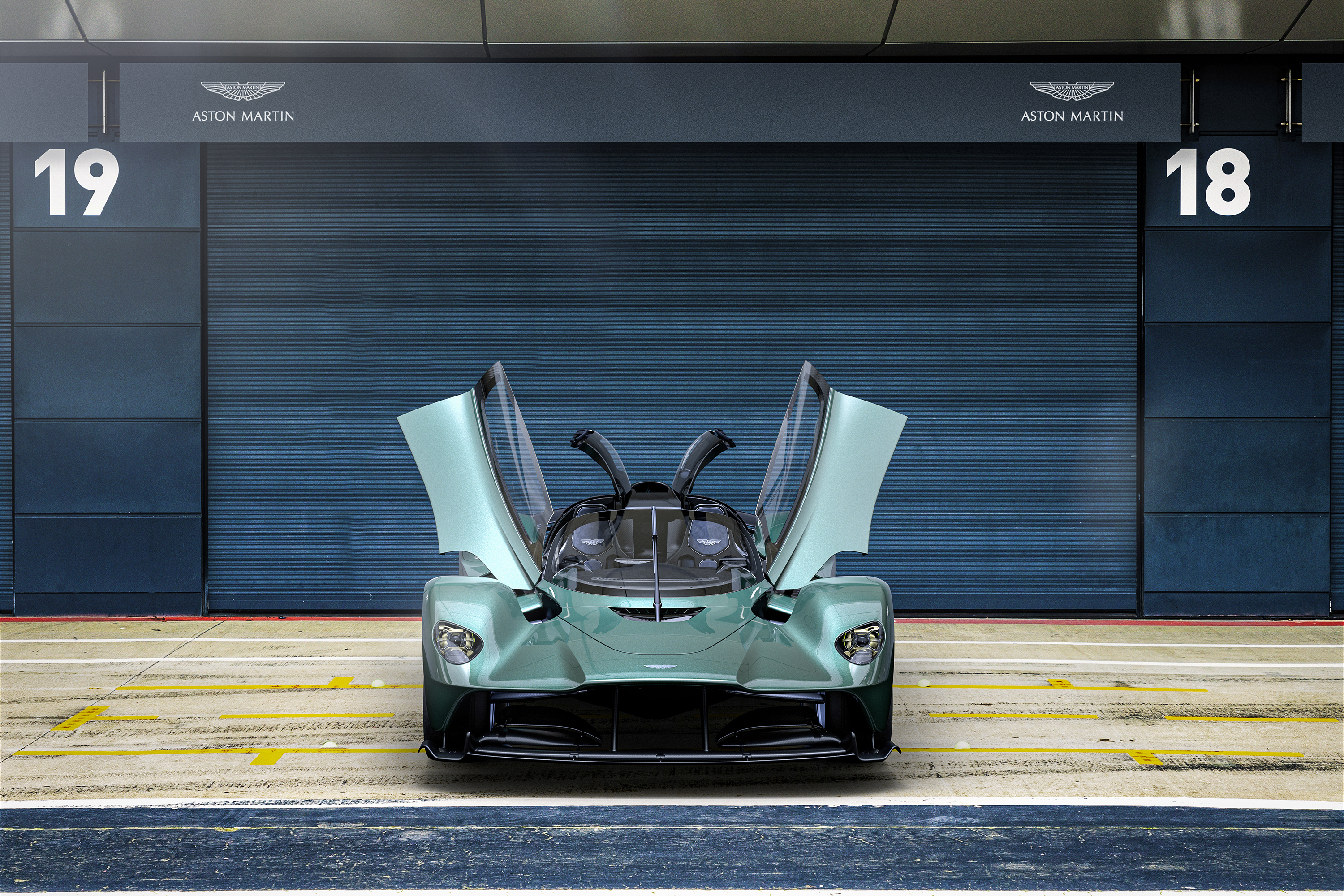 Aston Martin's performance brand evolution continues with the introduction of the Valykrie Spider today at the Pebble Beach Concours d'Elegance. The open-top model follows closely in the Formula One-inspired bloodline of the Valkyrie coupe but adds the thrill of wind-in-the-hair driving.
"The Aston Martin Valkyrie is the product of incredible innovation and technology, but above all it has always been about emotion," Aston Martin's chief executive officer Tobias Moers said. "With the Valkyrie Spider we are taking that passion and emotion to the next level. The driving experience promises to be truly sensational. The sound of that 6.5-liter V12 engine revving to over 11,000rpm with the roof removed is something I cannot wait to hear."
Born of the talents of Aston Martin engineering and Red Bull Advanced Technologies, the car retains the good bits from the coupe with honed aerodynamic and active chassis systems. Its carbon fiber exterior cloaks the car's 1,139-horsepower hybrid V12 powertrain.
The car's upper body has a teardrop-like cockpit matched with a lower tub that occupies the space between twin full-length Venturi tunnels. The tunnels draw air up to the rear diffuser creating an extraordinary amount of downforce that has allowed Aston Martin to skip any additional major aerodynamic devices that would spoil the look and feel of open-top driving.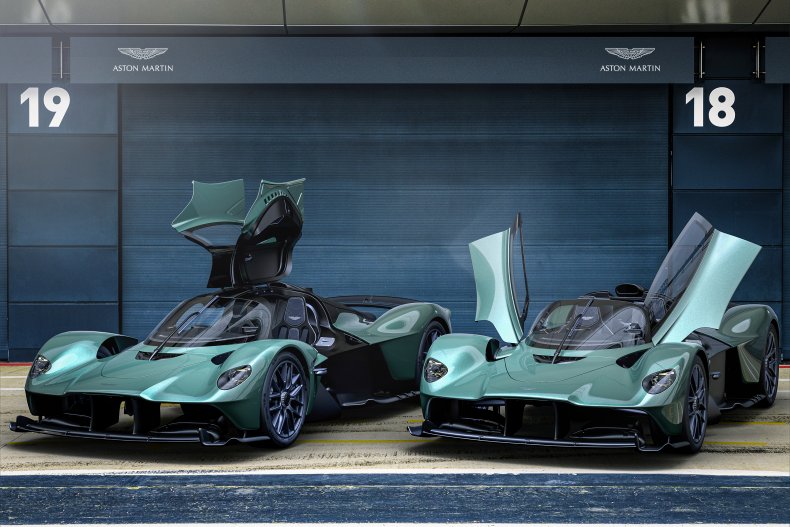 Its removable roof is made of carbon fiber and latches into the tub at the rear, windscreen at the front and polycarbonate windows on the side. With the doors open, the roof can easily be lifted off and stood away.
To accommodate this design, Aston Martin's engineering team modified the front-hinged dihedral doors, which are unique to Valkyrie Spider, redesigning them to tilt forward.
With its roof off, the car is capable of achieving 205 mph. With it on, that figure is bumped to 217 mph. With power and dynamics combined, the Valkyrie Spider nears LMP1 levels of performance and the fastest open-top, road-legal Aston Martin ever built.
The exterior of the performance hypercar is complemented by an equally sport-centric interior. There's an F1-inspired low hip-to-heel height and near-central seat position, along with a six-point safety harness.
All 85 examples of the car that were offered for sale prior to its debut have already been spoken for. Right- and left-hand drive derivations of the model will begin being delivered to customers in the second half of 2022.
The Valkyrie Spider will be on display at the Pebble Beach Concours d'Elegance this week, by invitation only.