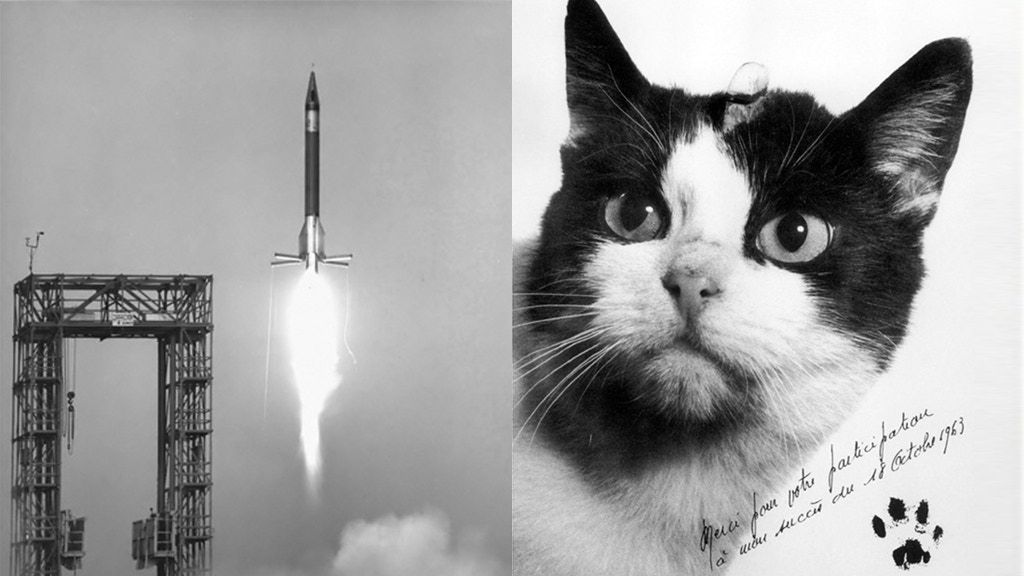 Unlike her canine and simian counterparts, the world's only feline astronaut does not have any lasting commemoration or grave site.
A Kickstarter campaign seeks to change that by planning a 5-foot-tall bronze statue, hopefully to be erected in the cat's hometown of Paris.
If successfully funded, a British creative director named Matthew Serge Guy plans to use the crowdfunded money to commission a sculptor to design and build a memorial to a black and white cat who launched into space in 1963. Guy mentions the unfortunate lack of memorials for the former stray, named Félicette, and how that needs to change.
While the first dog in space, Laika, has a statue, and the first chimp, Ham, has a memorial, Félicette has close to nothing. There are some commemorative stamps honoring a mythical space cat "Felix." But Felix's portrait doesn't look like Félicette and it has a male name, so this is not enough for Guy. If anything, he says, the stamps simply help erase the existence of female astronauts.
The French space program gathered 14 cats, implanted electrodes into their brains, and put them through training similar to the way that they train human astronauts. They ultimately chose Félicette to make the trip, either because of her docile personality, or because she had not put on too much weight, according to differing accounts.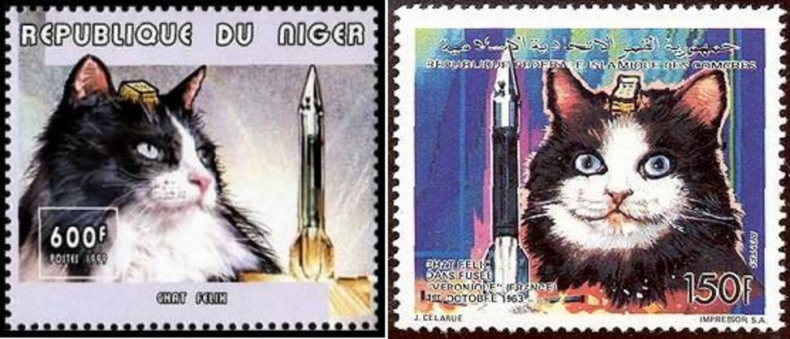 She was launched into space from Algeria, and made it nearly 100 miles above Earth. For five minutes, she was weightless.
Félicette came back to Earth unharmed, parachuting down and being retrieved only 13 minutes after having left her home planet. She stayed at the program's lab for two to three months, according to Guy, but scientists later killed her to study the effects of space travel on her body.
Kickstarter is not a platform for charities, but for creative projects with specific products that need a minimum amount of funding in order to get off the ground. "AstroCat" needs at least £40,000 (or USD$52,501) to pay for the creation of the statue and the fulfillment of the backer rewards. In addition to contributing to the creation of the cat statue, backers who contribute enough will also get space swag, from photocopies of a commemorative Félicette postcard, to their name on a plaque on the statue.
The way all-or-nothing funding works on Kickstarter means that the project will only receive the contributed funds if the minimum goal is met. If not enough funds are contributed, then the backers will never have their credit cards charged, they will not receive the rewards, and the project will not receive funding.
As of this writing, there is one week left in the campaign and it is less than halfway to the minimum, at £18,562 (or USD$24,608.) You can contribute only before November 17, 2017 here.