Astronaut Chris Hadfield Questions Feasibility of Mars One Mission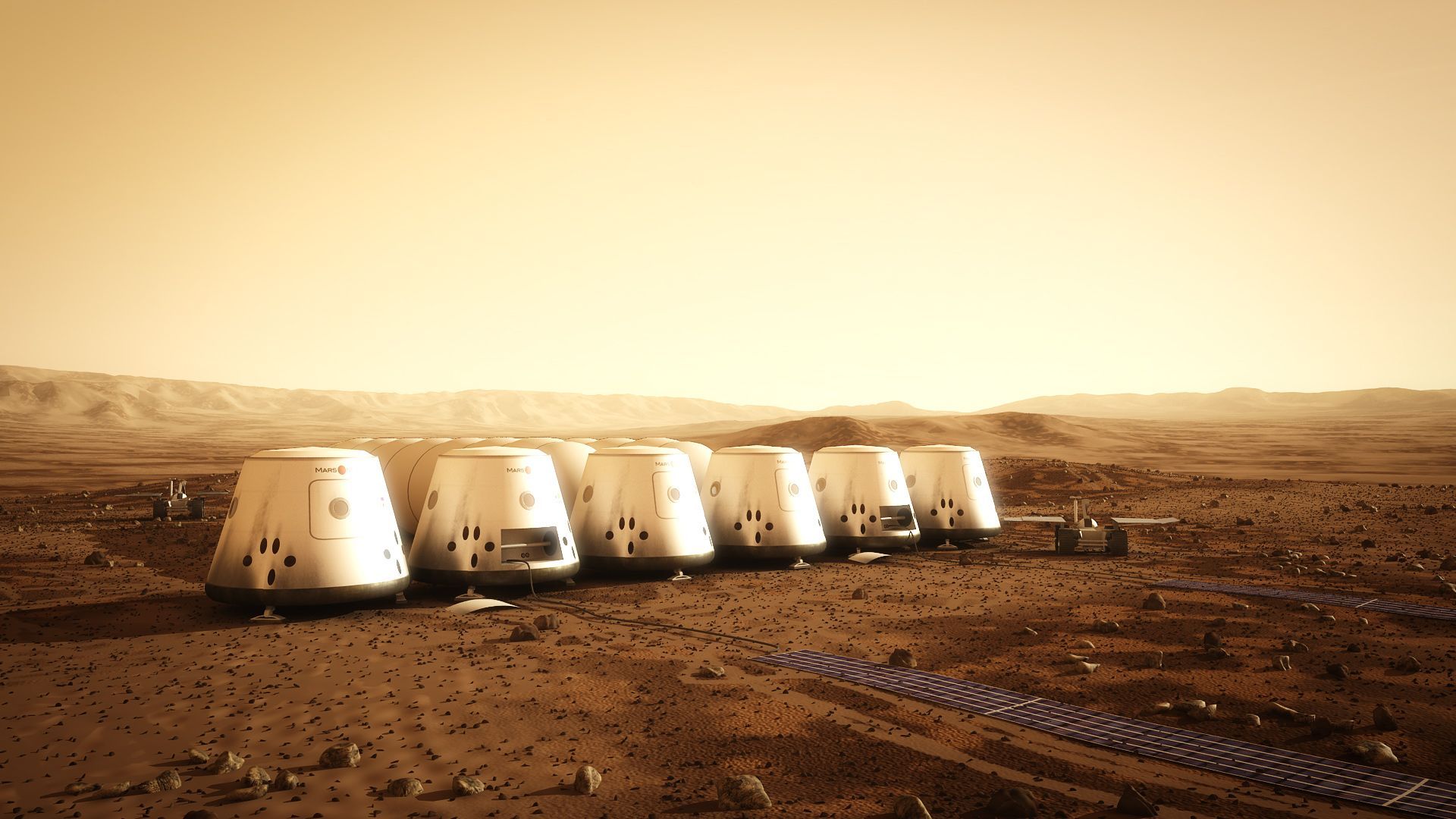 Canadian Space Agency astronaut Chris Hadfield has questioned whether the controversial Mars One project will ever be completed. The mission - funded by making a reality TV show around the trip - hopes to send four volunteers on a one-way trip to the Red Planet to establish "a permanent human settlement on Mars" by 2025.
Hadfield, a seasoned space traveller who has served as commander of the International Space Station, told Medium: "I really counsel every single one of the people who is interested in Mars One, whenever they ask me about it, to start asking the hard questions now."
"I want to know: How does a space suit on Mars work? Show me how it is pressurized, and how it is cooled. What's the glove design? None of that stuff can be bought off the rack. It does not exist. You can't just go to SpaceMart and buy those things."
"It's not a race, it's not an entertainment event," the astronaut continued. "We didn't explore the world to entertain other people. We did it as a natural extension of human curiosity and matching capability. And that's what will continue to drive us."
Mars One is a Dutch, not-for-profit organisation, set up by entrepreneur Bas Lansdorp in 2012. The aim of the project is to take humanity to Mars and create a permanent base there. In June this year the company announced they had partnered with Endemol, the production company behind Big Brother, who will "exclusively follow the selection and training of the world's first one-way astronauts to Mars".
The application process was launched in April 2013 and saw over 200,000 people apply by sending a short video message about why they wanted to go to Mars which were then made available on the Mars One website.
Mars One has estimated that the project will cost $6 billion, tens of billions less than NASA's cost projection for a similar mission. However, so far Mars One has raised just 0.01% of this from donations and has yet to procure a network buyer for the planned reality TV show.
Hadfield is not the first person to doubt the probability of the success of the project. Earlier this year, the Massachusetts Institute of Technology (MIT) conducted analysis of Mars One's plans. An MIT professor then announced that although, "We're not saying, black and white, Mars One is infeasible… We do think it's not really feasible under the assumptions they've made. We're pointing to technologies that could be helpful to invest in with high priority, to move them along the feasibility path."
However, despite the apparent dubious nature of the trip, over 200,000 people from 140 countries applied to take part and in November a press release on the Mars One website announced that they had whittled this number down to just 663.
Newsweek spoke to Melissa Ede, a transgender taxi driver from Hull, England, who was one of the final 23 people from the UK who were chosen in the first selection process and has now been informed that she is through to the next round.
Ede agreed to speak to Newsweek, but explained that due to new confidentiality rules which were sent in the same email that informed her she was through to the next round, she was not able to say too much about the project.
"We've been sent a load of revision material to revise on. It's all about them seeing how we learn and store the information. If successful we'll need to train to be a doctor, a dentist, how to grow food, how to repair equipment - we need to be totally self-sufficient." The final 40 candidates will reportedly train for seven years, with the first setting off in 2023 and then four more sent up every two years after that.
Explaining her reasoning for wanting to partake in what the volunteers have been told is a one-way mission, Ede said: "I've applied to be on Big Brother before. I want to create more awareness about transgender and I know this was a way to do it because it would be a reality TV show. But as I got deeper and deeper into the project I realised there were other reasons to do it too."
She continued: "I can make history. One of my childhood dreams was to be in history books alongside people like Joan of Arc."
The taxi driver was not worried that experts have voiced concerns about Mars One. "When something is groundbreaking and new, people will knock it down. Maybe that's why myself and the other candidates are different - we see the possibility to do it."
Ede said that so far she hasn't met a representative of Mars One in person, and that her next interview for the programme would be via Skype. She also had to organise a full medical and send the results to Mars One. She was required to pay for this.
Another potential problem for the mission is the fact that Elon Musk's SpaceX, a space transport services company who supply spacecraft and vehicles are listed on the suppliers page of the Mars One website, have no ongoing contracts with the company and have denied involvement.
Mars One did not immediately respond to Newsweek's request for comment.
NASA are to launch the Orion 'Mars ship', an unmanned spacecraft this week, although it's Thursday test flight was delayed. Some reports indicate the launch is the first step into NASA's first Mars mission which is planned for about 2030.