Astronaut Scott Kelly to Host Two-Hour Third Rock Radio Program From Space Station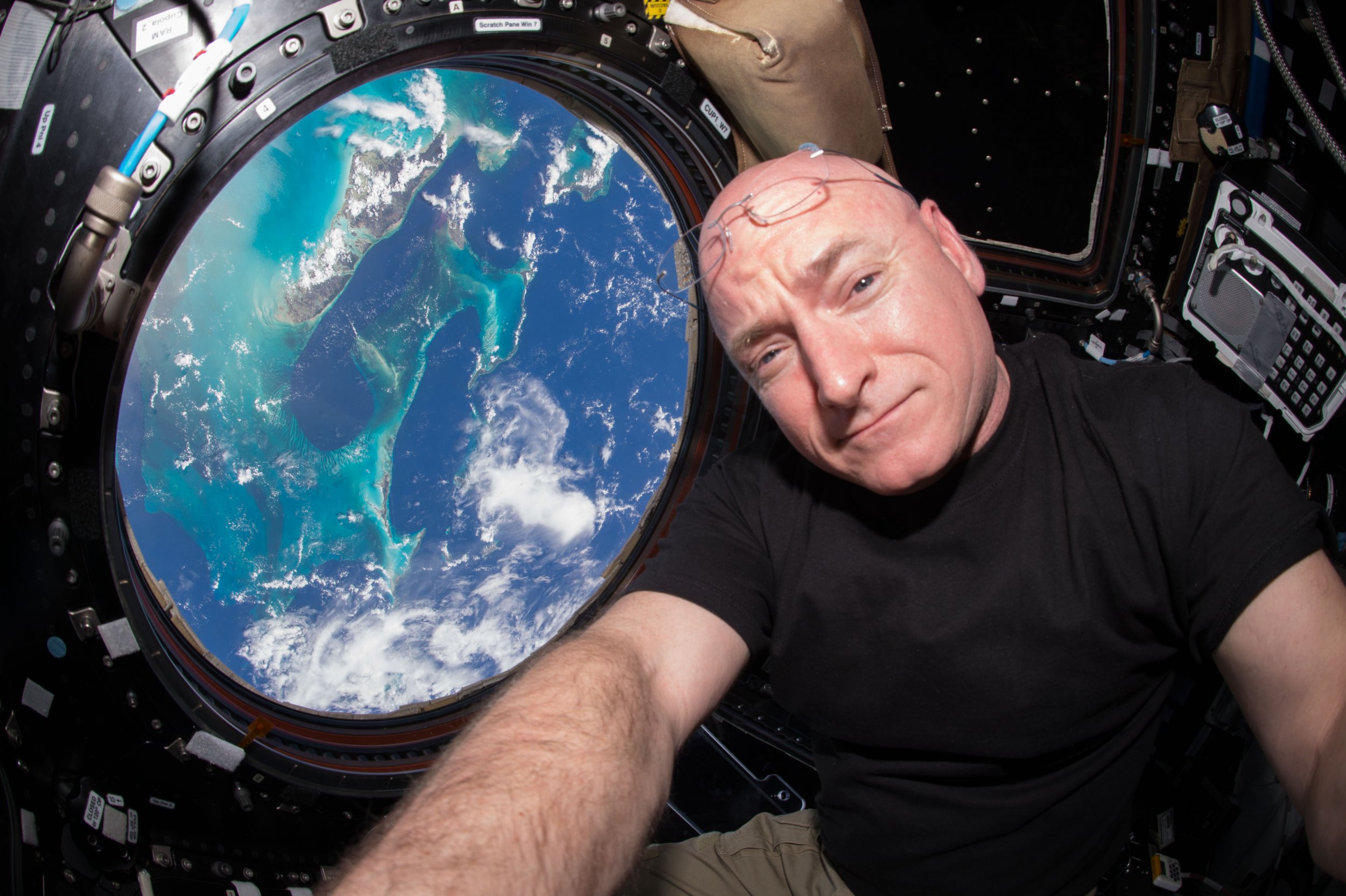 Scott Kelly has spent nearly a full year at the International Space Station. In October, he broke two records to become the American who has spent both the most cumulative time and the most consecutive days in space.
On Thursday, just over two weeks before his scheduled return to Earth in early March, the astronaut will host a two-hour radio program on NASA's Third Rock Radio. Starting at 5 p.m. ET/4 p.m. CT, the space station commander will lead "The Scott Kelly Out of This World Tour: Rocking the One-Year Mission" while in orbit 240 miles above our planet.
"The Year-In-Space mission holds historic significance for future NASA astronauts," Patrick Fant of RFC Media, which produces Third Rock Radio, said in the company's press release about the program. "This is a great chance to inspire our listeners—and the world—by giving them an up-close and personal sense of what it's like to live and work on the ISS."
The two-hour program will look at how Kelly was selected to be the American half of the one-year crew alongside Russian cosmonaut Mikhail Kornienko and the challenges he has faced while living in space, according to RFC's release. The one-year mission, launched on March 27 of last year, is meant to help researchers "better understand how the human body reacts and adapts to long-duration spaceflight," NASA has said. "This knowledge is critical as NASA looks toward human journeys deeper into the solar system, including to and from Mars."
Listeners can stream Kelly's program on the radio station via NASA's homepage or the Third Rock Radio site, or through the TuneIn mobile app available on Google Play and iTunes.
NASA launched Third Rock Radio in December 2011 as a "custom-produced Internet music radio station" with a "New Rock/Indie/Alternative" format that would "speak the language of tech-savvy young adults," according to a press release issued by NASA for the radio station's launch.
"NASA constantly is looking for new and innovative ways to engage the public and inspire the next generation of scientists and engineers," David Weaver in NASA's communications office was quoted as saying at the time. "We have led the way in innovative uses of new media and this is another example of how the agency is taking advantage of these important communication tools."
NASA (both as an agency and via particular space missions) as well as individual astronauts have also been using social media to the same end, posting frequent updates, images and videos that allow the Earth-bound public to follow along with space exploration. Kelly has documented his year in space on both Twitter and Instagram.