From Space, Astronaut Tim Peake to Control Robot on Earth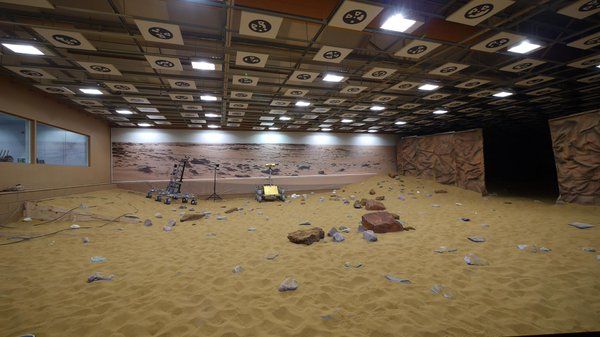 British astronaut Tim Peake is to control a robot on Earth from the International Space Station, currently in orbit at 16,775 miles per hour.
The experiment, announced on Wednesday, will see Peake command a 154 kilogram robotic rover, nicknamed Bridget, around a sandpit in Stevenage, England. The sandpit simulates the surface on Mars, BBC News reported.
According to the European Space Agency, the experiment will help to investigate "how humans interact with robotic systems and vehicles." It will "simulate losses in connections, delays in responding to commands and other disruptions that are expected in future when an astronaut in orbit operates a rover on Mars or an asteroid, for example."
Peake will control the robot for 90 minutes on Friday from 2 p.m. GMT, as part of the broader programme Meteron (Multi-Purpose End-To-End Robotic Operation Network), a European project to prepare for human-robotic missions to the Moon, Mars and other celestial bodies.
"Future missions into the solar system will include humans working hand-in-hand with robots as our scouts and proxies, gathering scientific and physical information that will make human exploration feasible," said Philippe Schoonejans, head of robotics and future projects and coordinator for ESA's Meteron project, under which the rover-driving experiment is being conducted.
The ESA hopes to send a rover to Mars in 2018 or, more likely, in 2020, according to BBC News.
Real-time video footage of the experiment will be streamed on the Airbus DS website and the Principia website. Updates will also be posted on Twitter at @esaoperations and @esa_meteron.