Astros Fan Jailed for Hurling Beer at Ted Cruz Wanted Senator to Chug It
The Houston Astros fan who was arrested for throwing a beer at Ted Cruz is insisting that he meant the senator no harm.
In a statement posted to Twitter by his attorney on Wednesday, Joseph Arcidiacono argued that he'd hoped the Texas senator would catch the airborne can and chug the beer.
Cruz appeared on a float during the Astros' championship parade on Monday to celebrate the team's World Series victory over the Philadelphia Phillies. Video of the incident shows the beer flying toward Cruz and striking him in the neck and chest area, leading Arcidiacono to face charges.
The 33-year-old fan claimed in his statement that "what happened at the parade was not political violence nor 'aggravated assault with a deadly weapon.'"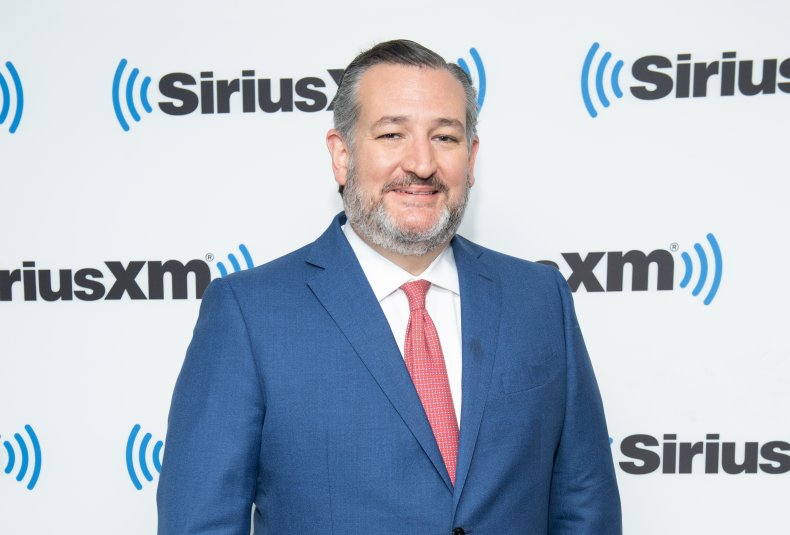 "Instead, this was an Astros fan trying to toss drinks from his cooler to the Senator during a championship parade and not realizing how it would be perceived until he saw security's reaction," he said.
"Fans throw cans to people in championship parades all the time. That is a widely known thing. To get them to chug."
The statement further said that Arcidiacono texted one of his friends the previous night to say that it'd be his "dream" to toss a beer to one of the players, adding: "Doubt it would happen haha but that would be epic." He also mentioned that Astros pitcher Ryne Stanek caught and chugged a beer from another fan.
"That was stupid, good fun," the statement said. "This ended up as not fun."
The Houston Police Department tweeted at the time that medical attention was not needed for the senator. Although the department said that the fan had thrown a beer can, KTRK in Houston reported that he'd thrown "two full, unopened cans of hard seltzer."
Cruz clapped back at Arcidiacono in a Monday tweet and expressed gratitude to the police.
"I'm also thankful that the clown who threw his White Claw had a noodle for an arm," said Cruz, who lives in Houston.
In addition to launching beverages, parade attendees on Monday booed and jeered Cruz as his float crept forward.
Some social media users have seemed to come to Arcidiacono's defense. One person, Twitter user @Tsaenz21, mentioned Stanek's chugging feat in a tweet to Houston police.
Another user, @alyssakeiko, wrote in a tweet: "credit where credit is due to the astros fans throwing beer cans at ted cruz, congrats to them."
Astros fans weren't the only ones ringing in the victory with some booze. At a party after the last game, the team celebrated with $388,750 worth of rapper-entrepreneur 50 Cent's champagne, per TMZ Sports.
Newsweek has reached out to Cruz's office and Arcidiacono's attorney for comment.
Updated 11/10/22, 12:03 p.m. ET: This story has been updated with additional information and background.
Do you have a tip on an entertainment story that Newsweek should be covering? Let us know via entertainment@newsweek.com.