Astros Fan 'Mattress Mack' Has Already Profited More Than He's Risking on Game 6 of the World Series
Houston Astros super-fan Jim "Mattress Mack" McIngvale has already begun to profit despite wagering over $10 million on the Astros to win the 2019 World Series.
Although McIngvale has yet to see any winnings on his future wagers, he has taken home his fair share of profits from single-game bets on the Astros. According to Action Network's Darren Rovell, McIngvale has won a total of $1,473,827 on games 3,4 and 5 of the World Series. That amount is more than the $1.29 million he is wagering on Game 6.
Mattress Mack first came into the spotlight when he placed a $3.5 million bet on the Astros on October 1. Throughout the MLB playoffs, he continued to bet more on his beloved team as a way of hedging a promotion he is running at his furniture stores.
McIngvale, the owner of Gallery Furniture in Houston, Texas has been holding a "Win it All" promotion, where he is planning to refund purchases over $3,000 if the Astros win the World Series. A similar promotion was held in 2017 when the Astros' made their last World Series appearance, but McIngvale took out an insurance policy that paid 10 to 20 percent of the total promotional value.
McIngvale told Action Network that his latest promotion "carries upwards of $20 million in liability," but he did not take out an insurance policy. Instead, he has continued to make some of the largest bets sportsbooks around the country have ever seen to offset the cost of the sale.
McIngvale's continuous bets on the Astros to win the World Series totaled nearly $11 million but following a 3-2 series lead over the Washington Nationals he has turned his focus to single game betting.
According to Action Network, McIngvale flew to Nevada on Monday to wager more money on his hometown team. The Astros' 3-2 lead caused a spike in World Series future odds placing them at -800, but with McIngvale placing bets on single games, he was able to wager at much better odds.
McIngvale placed two separate bets of $860,000 and $430,000, both at -172 odds. These two new bets add an extra $750,000 to his growing potential profit of over $18 million.
He will most likely be sitting on the edge of his seat when the Astros hold a potential elimination game at Minute Maid Park tonight. If the Nationals win Game 6, the series will go to a win or go home Game 7, which will be played on October 30.
McIngvale could either take home over $18 million or lose close to $11 million, depending on how his beloved Houston Astros fare.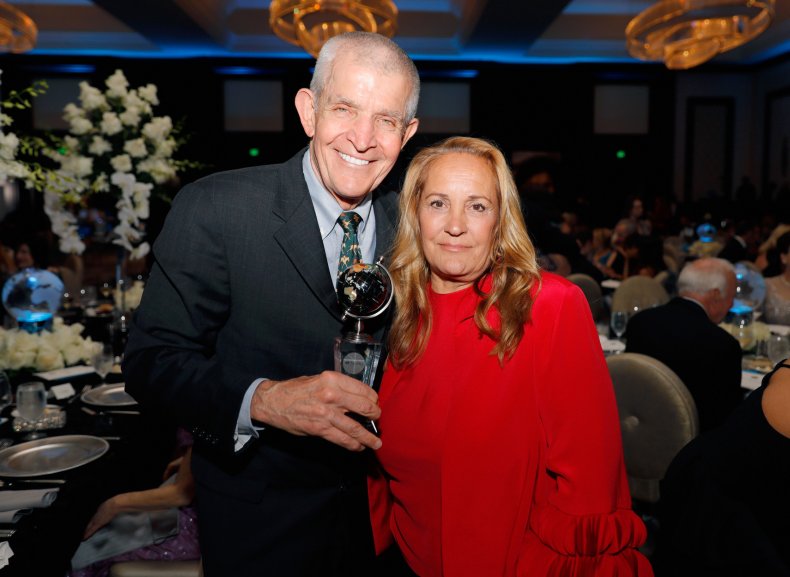 Astros Fan 'Mattress Mack' Has Already Profited More Than He's Risking on Game 6 of the World Series | Sports