Astroworld Death Toll Rises to 9, Family of Bharti Shahani Calls for Justice
The death toll following the Astroworld Festival in Houston last weekend has increased to nine after 22-year-old Bharti Shahani was pronounced dead on Wednesday, prompting calls for justice from her family.
"At 6:50 last night, Bharti Shahani lost her battle from the horrific, horrific injuries she sustained at the Astroworld Festival," the family's attorney, James Lassiter, said during a press conference on Thursday.
Shahani, a student at Texas A&M, was previously hospitalized in critical condition following the concert.
Lassiter accused the concert of putting profits over safety and said "as a result we have this tragedy."

"No parent should ever go through with what the Shahani's are going through right now. Ever," Lassiter said. "This was a senseless, grossly disregard for human life in these young folks that were out there."
Attorney Mohammad Nabulsi, who is also representing the family, as well as Shahani's father, Bhagu "Sunny" Shahani, called for justice.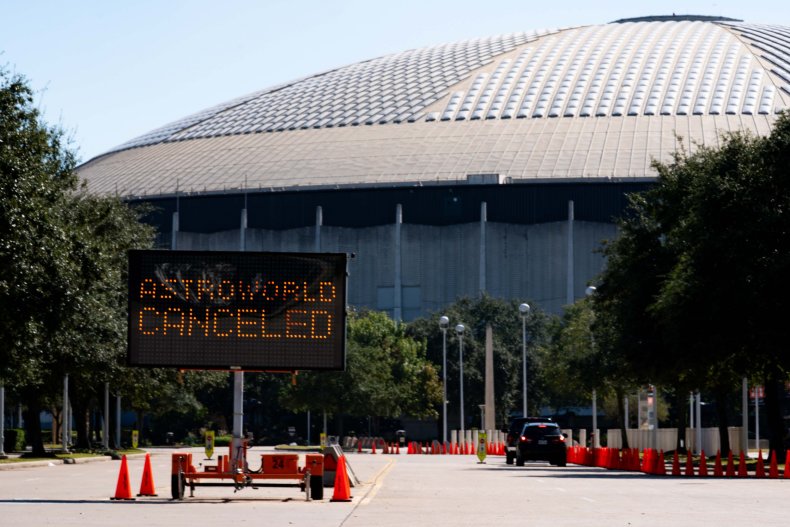 "What we need to do and the message that we're here to communicate is clear. We want justice for Bharti. We want justice for her family. We want to make sure that the people who decided to put profits over the safety of the lives of children and youth are held accountable for their callous disregard for life," Nabulsi said during the press conference.
Shahani's father made similar remarks, saying, "the only thing I'll request to Houstonians is to please make sure that she gets the justice."
"I don't want somebody else's daughter to go like this," he added.
Shahani's sister, Namrata, also asked for justice following the death of her sister, saying, "I just want to ask everyone, not just Houston, I feel like as a world, this is our responsibility to make sure that we get justice for this."
"Things like this shouldn't be happening," she added.
The City of Houston previously identified the eight other victims that died during the concert, whose ages ranged from 14 to 27.
While the concert is still under investigation by the Houston Police Department, police have said that they believe a crowd surge sparked the incident that left nine dead and hundreds of others injured.
During a press conference on Wednesday, Houston Police Chief Troy Finner refuted previous reports that a security guard at the concert was injured after a "needle-spiking" incident. Earlier this week, Finner said that a security guard claimed he was injected with an unknown substance, but on Wednesday, said, "We did locate that security guard. His story's not consistent with that."
"He says he was struck in his head, he went unconscious, he woke up in the security tent. He says that no one injected drugs in him, so we want to clear that part up," Finner said.
A number of lawsuits have also been filed against Travis Scott and the organizers of the Astroworld Festival, Live Nation Entertainment and ScoreMore.