ASU Faces $120,000 Damages Claim After Mascot Injures Tempe Councilman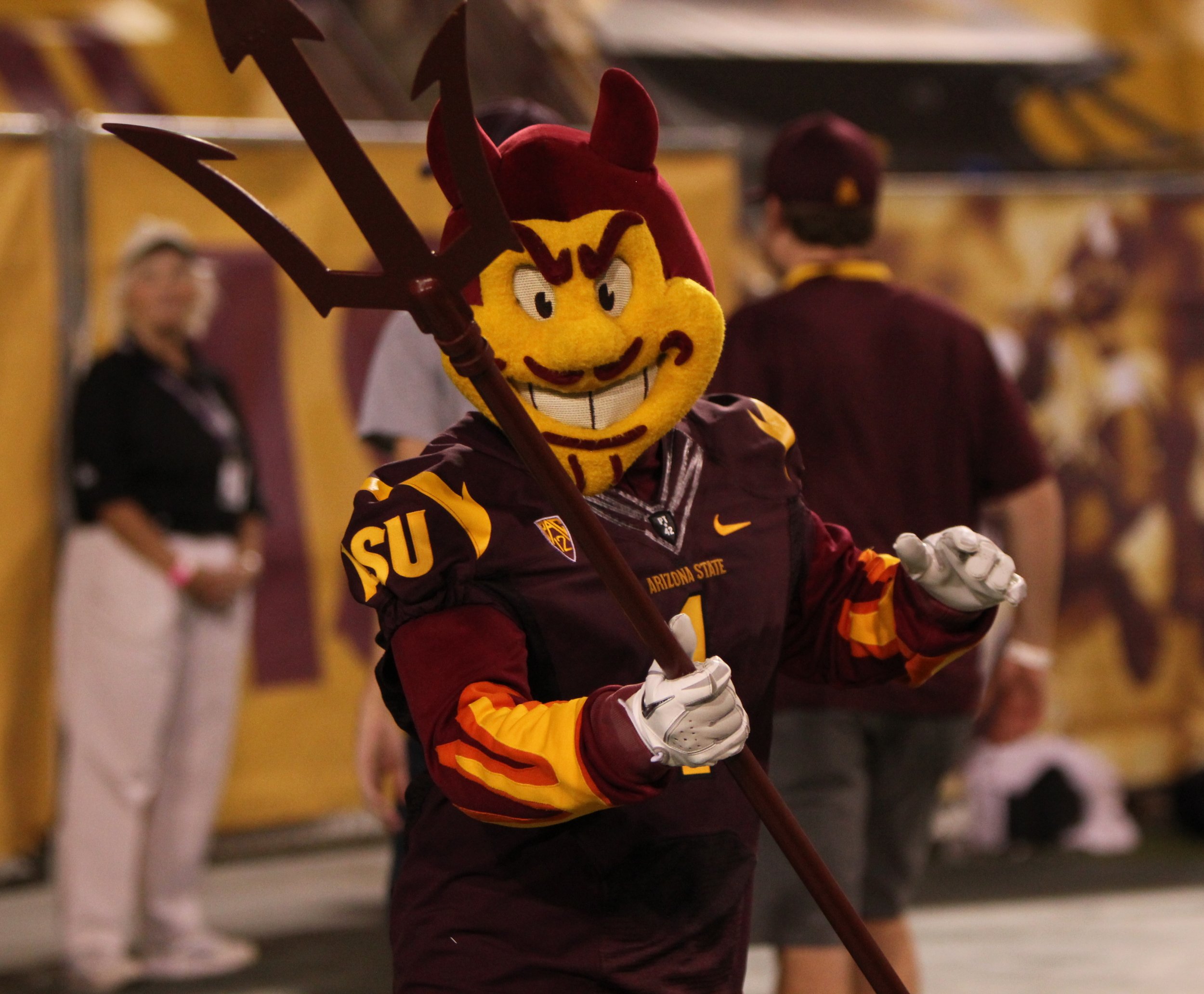 Updated | Arizona State University is facing a claim of over $120,000 in damages after the school's mascot, Sparky, jumped on a councilman during a football game.
Councilman David Schapira was on the sidelines during a September 18 game, two months after undergoing back surgery, the Arizona Republic reported. During halftime, Sparky rushed up to Schapira and jumped on his back, injuring the councilman's back once more.
"A moment after he landed squarely on my back, I felt a pop in my lower back," Schapira wrote in the claim, reviewed by the paper. "I tried to push Sparky off as my wife and others yelled to him to get off, but I needed the assistance of another council member, Joel Navarro, to get him off my back."
After the incident, Schapira says he spent four days in the hospital and missed 10 days of work. The claim seeks $96,146 in damages to Schapira and $27,000 for the city of Tempe.
Despite filing the claim, Schapira says this merely a formality to receive payment. "There has been no contention behind the scenes whatsoever. They've been extremely helpful," Schapira told the Republic of the school. "My hope is this [claim] should be it."
Schapira is expected to fully recover in the spring, and in the meantime, he has still been able to enjoy ASU games:
"ASU sincerely apologizes for the incident at the September 18 game. We have offered our fullest assistance and cooperation in getting the councilman's bills paid, and we wish him a speedy recovery," the school said in a statement.
This story has been updated to add more clarity to the damages claim the university faces. Correction: the caption of the photograph used for this story incorrectly stated this was a lawsuit, it was a claim.